Milkman dies after assault in Dibrugarh
Locals alleged that more than 100 Takam Mising Porin Kebang members attacked them with sharp weapons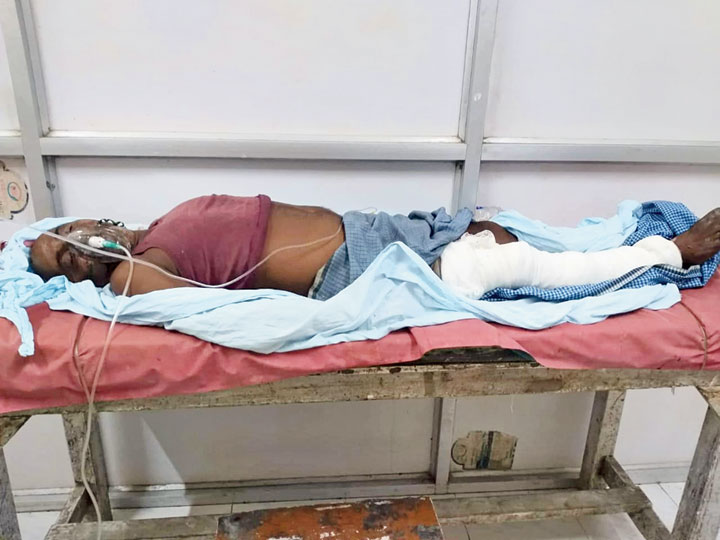 ---
---
A milkman was killed and several others injured when members of a student union allegedly attacked residents of a sandbar in Upper Assam's Dibrugarh district on Saturday, after they failed to pay the money demanded for celebrating its foundation day.
According to residents of Charkholia Ramsing Chapori, more than 100 Takam Mising Porin Kebang members allegedly attacked them around 4pm with sharp weapons and even assaulted children, women and elderly people, for not fulfilling their demand. They also burnt houses. Some of the residents fled from their homes to save their lives. Sources said the miscreants came from the direction of Dhemaji.
The deceased was identified as Murali Yadav, 55. Another resident, Bijoy Yadav, was admitted to Assam Medical College and Hospital in Dibrugarh with grievous injuries.
Dibrugarh superintendent of police Gautam Borah said they have sent a team, headed by additional superintendent of police Dhruv Bora, to take stock of the situation. "A police team rushed to the spot on Sunday morning. We will be able to give details about the incident only after our team comes back from the spot," he said.
Sources said on October 11, all the families received letters from TMPK demanding a huge amount and threatening them with dire consequences if they failed to pay. The union was allegedly demanding the money for celebrating its 48th foundation day last Wednesday.
The area falls under Hiloidhari gaon panchayat of Lahoal block. It takes five hours to reach the sandbar by boat. Most of the sandbar inhabitants are milkmen and cattle-rearers. They are mostly people who migrated from Bihar and Uttar Pradesh and have been living on the sapori for decades.
On October 15, a sandbar resident, Pradip Yadav, submitted a memorandum to Dibrugarh deputy commissioner Pallav Gopal Jha urging him to take action against TMPK.
"The district administration failed to take action. If they had done so, my father would have been alive today. I lost my father because of the failure of the police and the district administration," said Binod, son of the deceased.
He alleged the organisation had demanded Rs 70,000 from the families at Charkholia Ramsing Chapori.
"We are poor farmers and milkmen. The union demanded a huge amount to celebrate its foundation day. How can we meet the demand? Despite complaining to the deputy commissioner, we did not get any help. There is no security for us," alleged Pradip.
Jha said on Sunday there is no police outpost in the area. "From today, a team of armed police has been deployed in the area. We are investigating the case. We have talked to the deceased's family and assured them of all help."