Masterplan faulty: Areida
Realtors allege nexus between GMDA & land sharks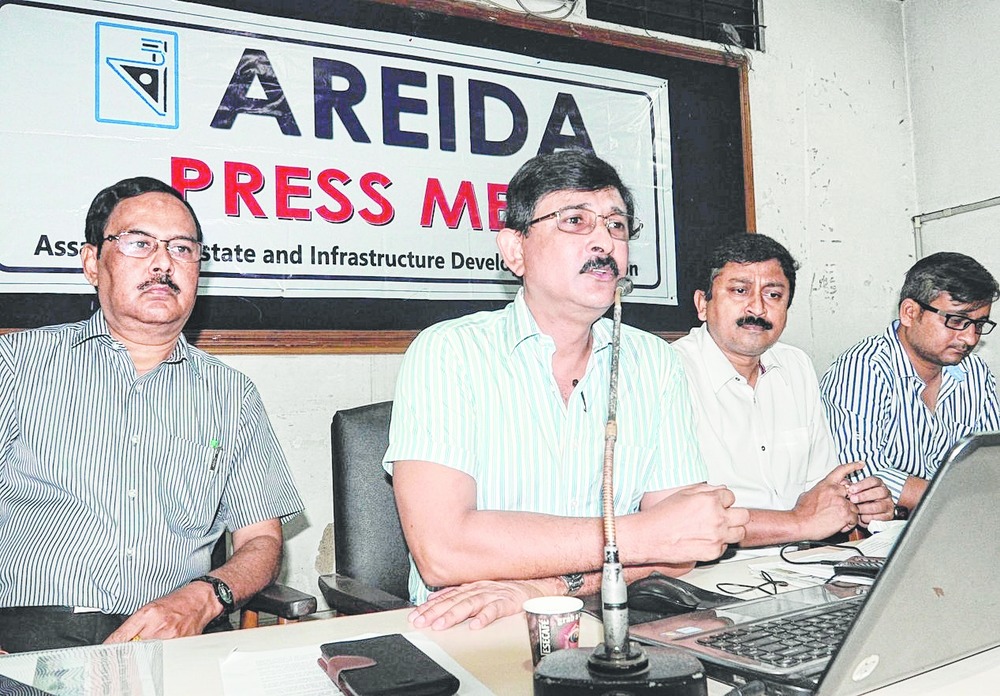 ---
|
Guwahati
|
Published 02.06.16, 12:00 AM
---
Guwahati, June 1: An association of real estate developers today alleged that the comprehensive masterplan 2025 of this city has "faulty demarcations" of several places.
The draft plan was put up for public suggestions in October last year by the Guwahati Metropolitan Development Authority (GMDA) on their website after amending and extending the demarcated area, which was first notified in 2009.
"The 2009 draft had a core area of 326 square km, which was extended to 4,119 square km in the amended draft. A technical committee was formed by the government to interalia examine the draft during the process of its amendment, but without its consultation, the draft was put up for public comments," said P.K. Sharma, president of the Assam Real Estate and Infrastructure Developers' Association.
"We have found several faulty demarcations of areas in the 2015 draft. Existing residential and agricultural areas on patta land have been shown as government land and reserve forests and as waterbodies where no such waterbodies or forests exist. Fully-developed areas are shown as eco-sensitive zones, no-development zones shown as villages and rivers, and reserve forests shown as patta land," he said.
The first masterplan of Guwahati was prepared in 1965 which existed till 1986. In the meantime, the capital shifted from Shillong to Dispur but the masterplan was not changed. In 1986, another masterplan came into effect that expired in 2001.
After that, a professional agency selected through national competitive bidding after nine years notified the current masterplan in July 2009. Within a year of its notification, amendment plans were drawn up by the GMDA and a private educational institute engaged for the amendment. The amended report was presented in October 2011 and sent for more amendments, which were put up for public comments in October 2015.
The association alleged that the GMDA is "hand in glove" with land sharks and intentionally made the mistakes to help them get easy access to land at throwaway prices.
"Based on the faults in the masterplan, we now have reasons to believe that vested interests in the GMDA in connivance with some land sharks and unscrupulous businessmen make these changes so that the latter can gain huge profits by converting agricultural land into industrial and commercial and other uses and undervalued prime myadhi patta land to no-development zones and green belts only to procure these valuable properties at throwaway prices," he alleged.
"The government should look into the matter and assign a government agency through national bidding for a comprehensive and more authentic masterplan," Sharma said.