Martyrs' kin to hit the streets against bill
Organisations, individuals and party raise their voices over citizenship tag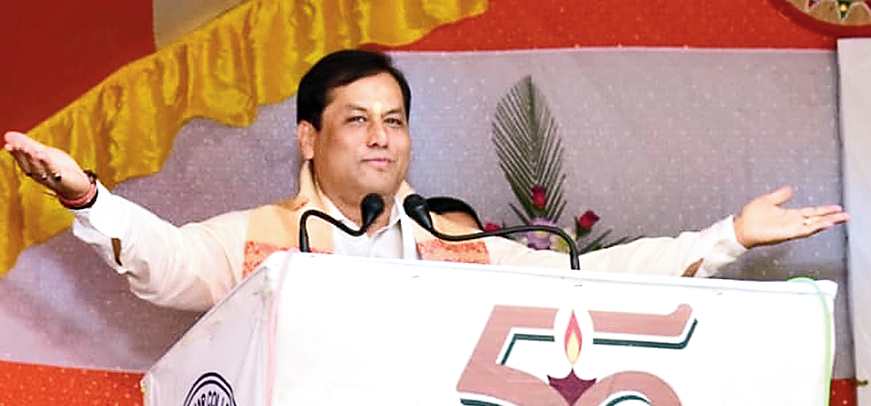 ---
Guwahati
|
Published 04.11.18, 06:45 PM
|
---
Family members of martyrs of the Assam Movement, who had sent five petitions to Assam chief minister Sarbananda Sonowal for a discussion on the Citizenship (Amendment) Bill, 2016, have decided to hit the streets here on November 9, after failing to get any response.
The families will also seek governor Jagdish Mukhi's intervention on the issue.
"We submitted five memorandums to the chief minister in the past two months seeking his appointment. We wanted to discuss about the Citizenship (Amendment) Bill, 2016 but got no response. On November 9, we will organise a procession in Guwahati as a protest against the bill and submit a memorandum to the governor seeking his intervention," said Chandra Kanta Talukdar, younger brother of Khargeswar Talukdar, the first martyr of the movement.
Altogether 855 people laid down their lives and many were injured during the All Assam Students' Union-led Assam Movement (1979-85) that resulted in signing of the Assam Accord.
The Accord set midnight of March 24, 1971, as the cut-off date for detection and deportation of foreigners. Seven years after signing of the Accord, Sonowal became the AASU president and remained in the post for eight years.
Many people of Assam feel the bill is a violation of the Accord as it seeks to grant Indian citizenship to Hindus, Sikhs, Buddhists, Jains, Parsis and Christians who fled religious persecution in Bangladesh, Pakistan and Afghanistan and entered India before December 31, 2014.
"If the bill is passed by Parliament, the sacrifices of the martyrs of the Assam Movement will become meaningless. There is no question of accepting the bill in any circumstances. We are hurt as the Assam BJP executive in Majuli recently tried to send the message to the people that the Assam Accord, update of the National Register of Citizens (NRC) and the bill have same goal," said Talukdar.
"The stand of the Assam government on the bill is very unfortunate. After the repeal of the IMDT Act, Sonowal was honoured with the title of jatiyo nayak (national hero). We believe, he has failed to retain that honour. He is silent. Probably, he supports the bill or is in a confused state of mind," he said.
After November 9, the family members of the martyrs will seek Prime Minister Narendra Modi and Union home minister Rajnath Singh's intervention on the bill.