Land dispute: Assam, Meghalaya set to resolve issue
Assam has border tension with neighbouring Nagaland, Meghalaya, Mizoram and Arunachal Pradesh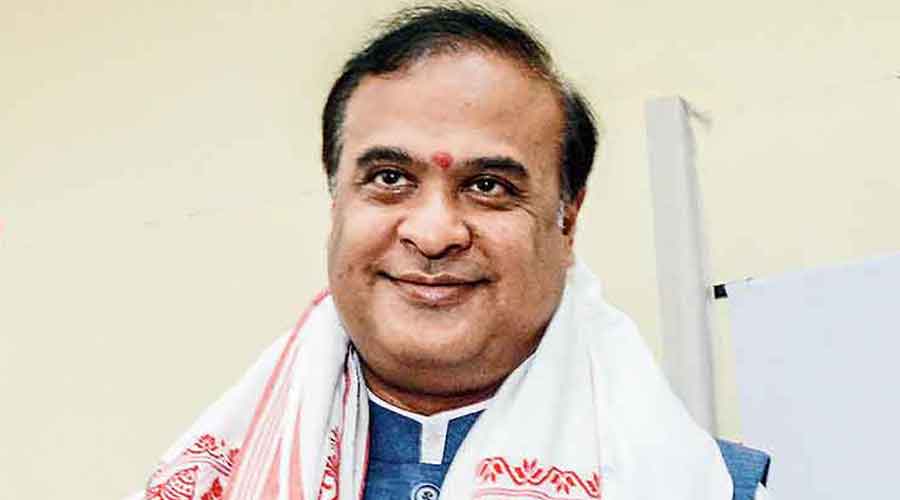 Assam CM Himanta Biswa Sarma
File Picture
---
Guwahati
|
Published 13.01.22, 12:08 AM
|
---
Assam and Meghalaya are close to reaching an agreement on six of the 12 disputed areas along the inter-state border, "hopefully" by January 21.
This was disclosed by Meghalaya deputy chief minister Prestone Tynsong after a closed-door meeting between the chief ministers of both the states in Guwahati on Wednesday.
This was the fourth round of talks between Assam chief minister Himanta Biswa Sarma and his Meghalaya counterpart Conrad Sangma. 
Assam has border disputes with neighbouring Nagaland, Meghalaya, Mizoram and Arunachal Pradesh. Efforts to resolve the dispute with the three other states are also under way.
"We had one more detailed inclusive meeting between the honourable chief ministers and more or less we have almost reached an agreement in those areas we have already inspected. Now both the chief ministers have directed the state governments to bring out detailed reports," Tynsong, who attended the meeting, said.
He added: "Thereafter one more meeting will be there between the chief ministers and then they will meet even the Union home minister. Hopefully on January 20 or 21, they will come back and will make the final agreement public to both the states of Assam and Meghalaya."  
Meghalaya was a part of Assam before attaining statehood on January 21, 1972. They share an 884.9km border and the dispute started after the creation of Meghalaya.
There are currently 12 areas of disputes but both the states decided to resolve the differences in the six less-difficult areas soon after Assam chief minister Sarma took charge in May last year.
These six areas fall under Meghalaya's West Khasi Hills, Ri Bhoi and East Jaintia Hills districts and Assam's Cachar, Kamrup Metro and Kamrup districts.
Assam cabinet minister Atul Bora said talks between the two chief ministers were moving in a positive direction by adopting a "give and take policy" and a solution was expected soon on the six disputed areas, which were jointly inspected by ministers and officials of the states.
"Our (Assam) chief minister wants to complete the process as soon as possible," Bora told The Telegraph without specifying any date.
Sources said both states were trying to reach some kind of an agreement by 
January 21, the day Meghalaya celebrates its 50th Statehood Day.
The first meeting between the two chief ministers was held in Shillong on July 23 where they decided to move beyond the "status quo" on the disputed area. Steps to settle the boundary dispute gathered momentum after the border flare-up on July 26 with Mizoram, also carved out of Assam in 1972, left six Assam policemen dead and over 45 injured.
Both the chief ministers on August 6 decided to resolve the decades-old inter-state border dispute by constituting three regional committees each to jointly visit six of the 12 friction areas and submit their recommendations to their respective governments to work out a final solution. 
The three regional committees formed by both the governments have exchanged their inspection reports and recommendations.