Khalsa team hailed for patient service in Guwahati
They took an eco-friendly route by using steel utensils instead of disposable plates and glasses to serve the food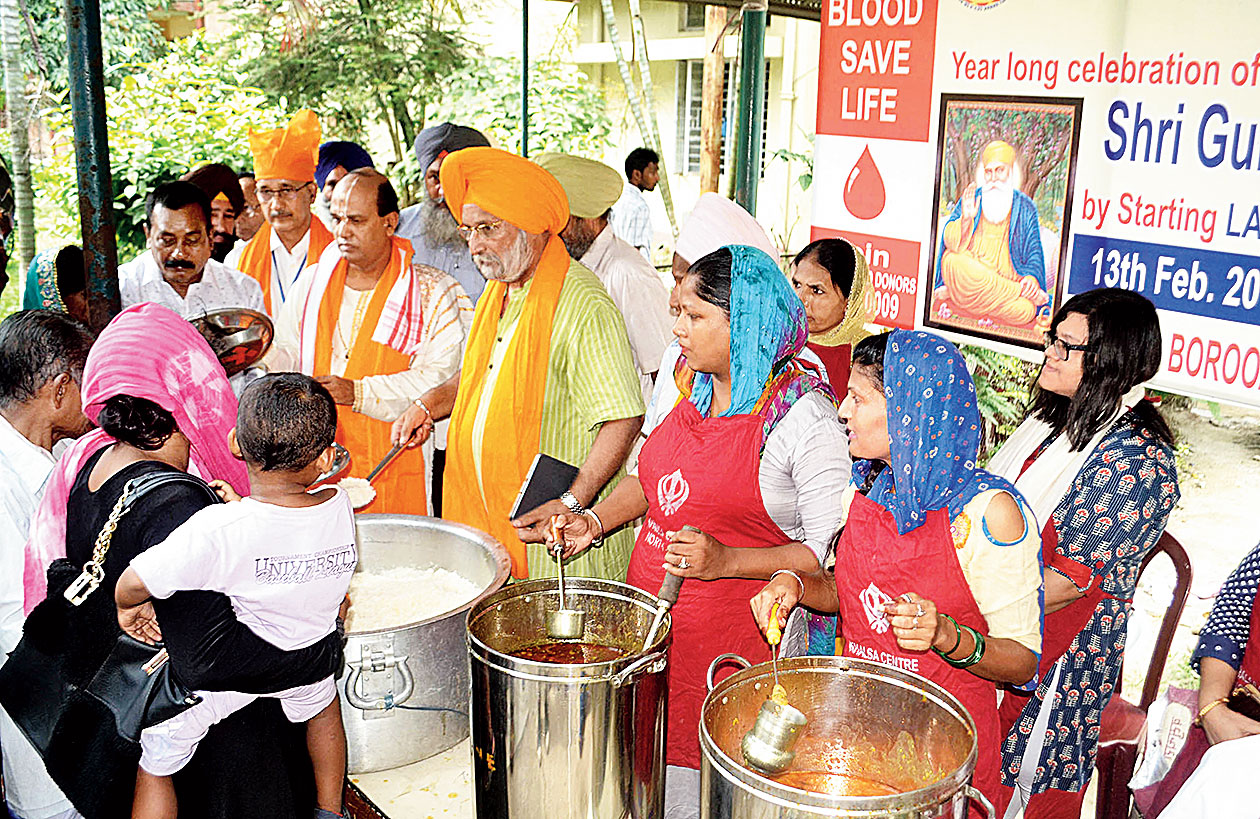 ---
|
Guwahati
|
Published 31.07.19, 07:24 PM
---
Xatradhikar Pitambar Dev Goswami of the Auniati Xatra in north Guwahati hailed the Northeast Khalsa team for providing langar (free meal) to patients and attendants at B. Borooah Cancer Institute here.
Moreover, they took an eco-friendly route by using steel utensils instead of disposable plates and glasses to serve the food.
"The Sikh community has rightly observed that service to mankind is service to God," Goswami said, recalling the ideological similarities between 15th century saint Srimanta Xankardeb and Guru Nanak Dev.
"'Doridro-Narayan, as we call it, means God lives in the hearts of the poor. While serving the poor, we are serving God. The teachings of spiritual leaders like that of Srimanta Xankardeb and Guru Nanak Dev are similar. The way Assamese people observe the revered holy book, Bhagawat as 'akshay-murti' (supreme), the Sikhs have the Guru Granth Sahib. They teach us about brotherhood. Religion unites every living being in this planet by imparting love, compassion and empathy among them. Dharma is all about serving the poor," he added.
Members of the Northeast Khalsa Centre, including women and the children, provide langar at the institute every Wednesday for 25 weeks. The service will continue for another year, a member said.
"There are many in the hospital, specially the attendants, who are unable to have proper meals. Sometimes they are bogged down by stress, sometimes by dearth of money. Hopefully, we shall continue to serve people for another year, maybe more," Khalsa Centre member Satnam Singh said.
BBCI director A.C. Kataky and Pitambar Dev Goswami were also seen distributing food to hundreds of people.