Kaziranga scores low as brand tiger reserve
Issues like agitations and socio-political factors hit tourist inflow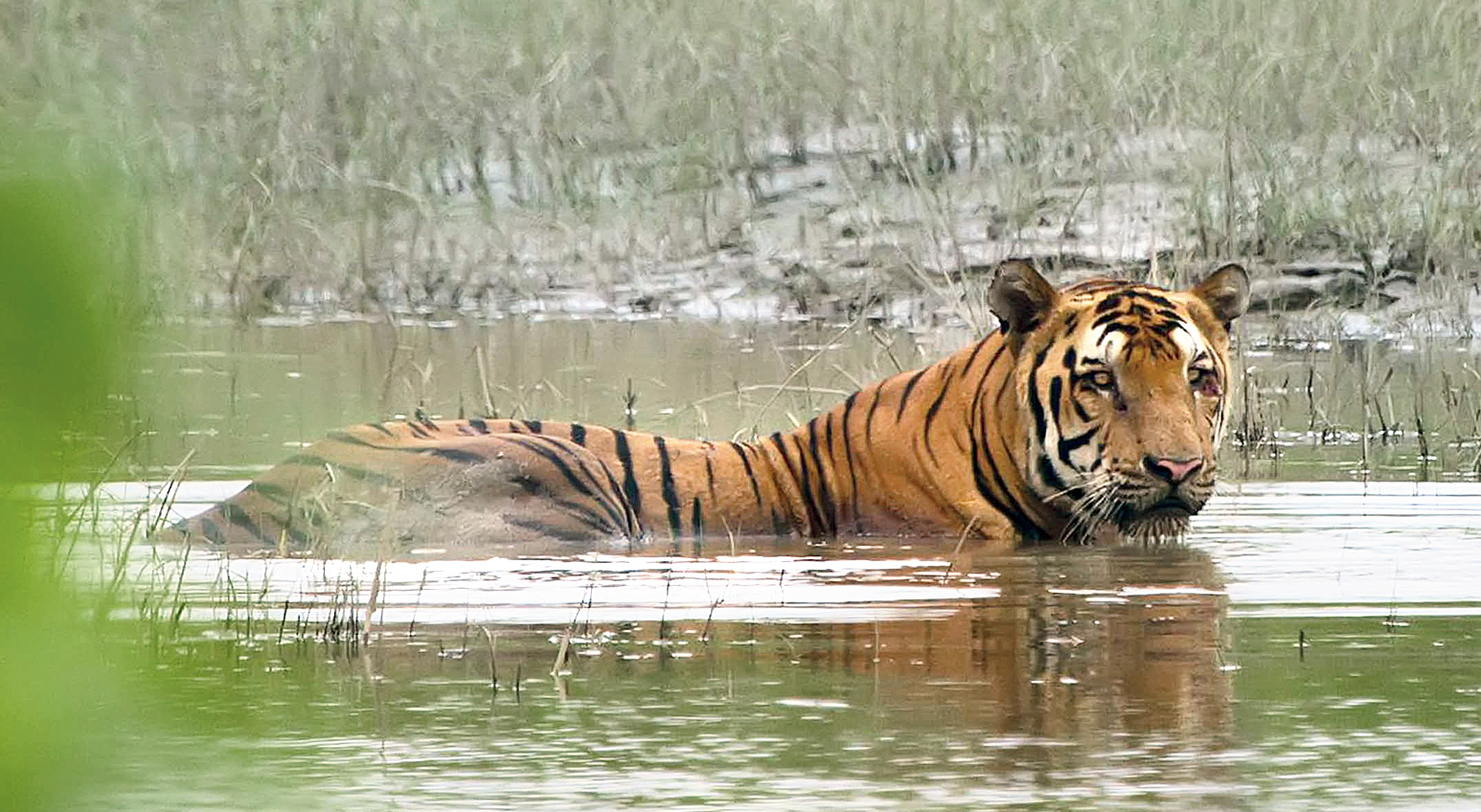 ---
|
Guwahati
|
Published 02.08.19, 08:58 PM
---
Kaziranga National park, the abode of one-horned rhinos and a tourist hotspot, is still not a "brand" tiger reserve, says a study carried out by the Indian Institute of Forest Management.
The study on the brand equity of six tiger reserves — Corbett, Ranthambore, Kanha, Sundarbans, Periyar and Kaziranga — found Kaziranga to score the lowest. Brand equity is the value of a brand, assessed on its high brand loyalty, name awareness, perceived quality and strong brand associations.
The report, which was released by Prime Minister Narendra Modi in New Delhi recently, says each destination has an image perception which is built by what it offers. For tiger reserves, it could be defined in terms of aesthetics, culture, recreation and service-related parameters.
The study carried out the destination brand survey on the parameters of tourist awareness, brand identity, image attributes, brand perception and recommendation and willingness to visit a tiger reserve.
On brand perception, it found Kaziranga to be associated with unique species and mega fauna wildlife sightings, Jim Corbett with scenic natural beauty, wildlife sightings other than tigers and experienced staff and guides, Ranthambore with highest probability of tiger sighting, religious values and experienced staff and guides and Periyar with scenic beauty. Sundarbans was perceived to be unique as a place and for the species found while Kanha was associated with aesthetics, service and recreational parameters, standing out particularly in other wildlife sighting, scenic beauty and experienced staff.
A senior official said Kaziranga had received 1,76,181 tourists (1,68,738 Indians and 7443 foreigners) in 2018-19. He said while the national park is certainly the conservation success story of the century, issues like agitations and socio-political factors hit tourist inflow. "The agitation on Citizenship Amendment Bill early this year hit tourist inflow," he pointed out.
"To promote the Kaziranga brand, we have revived the park's social media accounts. Kaziranga Staff Welfare Society are selling souvenir items. Besides, promotion was done through former Assam tourism brand ambassador Priyanka Chopra," the official said.
An important aspect of brand building is endorsement, which is captured through intention to revisit and recommend the place. The report found Corbett, Ranthambore and Kanha to be better on this parameter while Periyar, Kaziranga and Sundarbans, despite "good awareness" were "not clearly defined by consumers in terms of perception".
On brand equity score, which is a summation of the parameters brand awareness, image perception, recommendation and willingness to revisit a place, the report considered Corbett, Ranthambore and Kanha only, saying that the "number of visitors captured has been too low for the other destination brands to calculate the score".
The study, which followed the Keller's Brand Equity Model that says how customers think and feel helps build a brand, found Corbett, Ranthambore and Kanha to have high recommendation, revisit intentions and stronger brand associations and Periyar, Sundarbans and Kaziranga "to have identity and moving towards meaning".
"The tiger reserves can be green destination brands of the country. Proper management and planning, responsible and low impact tourism, respecting wildlife and culture can help optimise the benefits while conserving and improving the status of these destination brands," the study says.