Jorhat NGO gets new building
Another feather in Prerona cap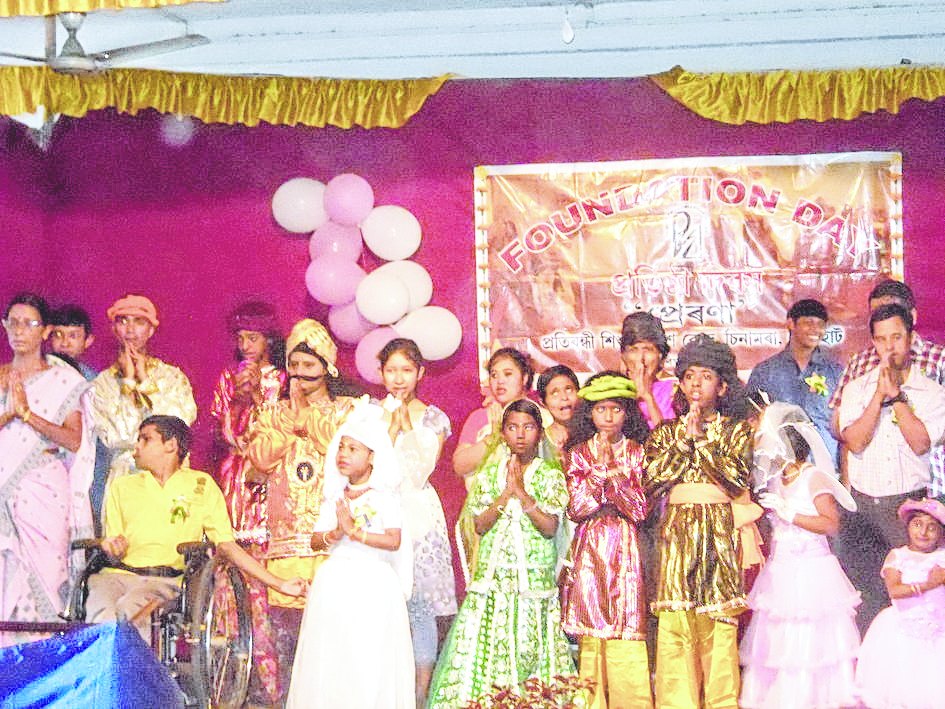 ---
|
Jorhat
|
Published 28.06.15, 12:00 AM
---
Jorhat, June 27: Prerona, an NGO which runs a school for the physically and mentally-challenged and differently-abled children, has much to cheer about.
On its 23rd foundation day today, the NGO got a three-storied facility - which will enable it to offer physiotherapy, speech therapy, music therapy and a multi-sensory unit - and a special wheelchair that enables a person with weak legs to stand upright with support from the back.
Former chairman of the North Eastern Development Finance Corporation (NEDFi), Jayanta Madhab, donated Rs 27 lakh for the building which was dedicated in the memory of his mother Usha Devi.
The wheelchair was made by Sudipta Saikia, Brajen Neog, Basabananda Talukdar and Utpal Sonowal - four students of the outgoing batch of the mechanical engineering department of Jorhat Engineering College.
Founder of Prerona, Sayera Rahman, said last year the NGO tied up with Rupam Sharma's Omkara, which offersmusic therapy to cancer patients.
"Now that we have a facility here,, the therapy for the disabled developed by Omkara can be given here," she said.
Sharma, a filmmaker and composer, and his group of more than 500 participants from different parts of the world, have found a place in the Guinness World Records by playing 315 unique musical instruments together on stage here.
Aditi Bezbaruah, a member of Prerona and professor at Jorhat Engineering College, narrated the stirring tale of Usha Devi who virtually brought up 10 children alone.
Her husband Tulsi Narayan Sharma dedicated his life to social activities, including setting up of JB College, the first college in Upper Assam. He died in 1952, leaving Usha Devi to bring up 10 children. At that time her youngest daughter was just a child and Jayanta had not yet completed his education.