Nadda throws CAA challenge at Rahul
Nadda addressed a massive gathering of the Assam BJP's booth-level workers at the Khanapara field on Saturday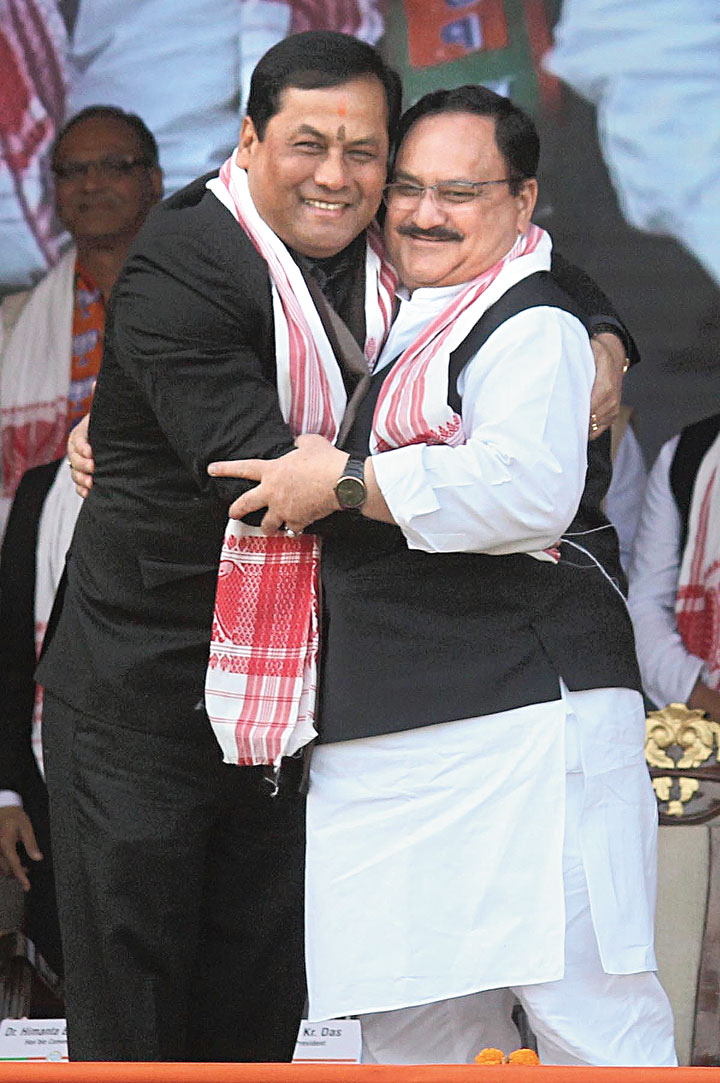 ---
|
Guwahati
|
Published 04.01.20, 09:31 PM
---
BJP working president J.P. Nadda on Saturday challenged Congress leader Rahul Gandhi to say 10 lines to describe the Citizenship Amendment Act (CAA) correctly and explain his opposition to the law in two lines.
Nadda addressed a massive gathering of the Assam BJP's booth-level workers at Khanapara field here on Saturday. Thousands of BJP workers at the venue, vowed to build mass consensus on the Act through a door-to-door campaign.
It was the BJP's first mega rally in the capital city after violent protests took place across Assam last month.
Nadda said, "I challenge Rahul Gandhi to speak 10 lines on the Act correctly and two lines to explain his opposition. The Congress has no knowledge about the law and spreads misinformation. I pity their knowledge."
He said the Congress, despite being in power since the Independence, did not solve the influx problem and sat on the Assam Accord.
"The Congress remained engaged only in vote bank politics all these years. Why didn't they implement the Assam Accord despite being in power? Were they sleeping since 1985 when it was signed?" he asked.
"All those who will be given citizenship through the Act had entered the state during the Congress regime. Only the BJP government ensured that the identity, language, culture and rights of Assam's indigenous people are protected," Nadda added.
He stressed that Prime Minister Narendra Modi-led BJP government has given utmost importance to national security. The former Union health minister said, "From 2004 to 2014, not a single equipment was purchased to strengthen the country's defence. The BJP government bought Rafale fighter aircraft, Apache combat helicopters, submarines and thousands of bullet-proof jackets for our defence personnel so that India remains safe. The Centre is committed to protecting every Indian citizen."
The BJP leader also shouted slogans like Joi Aai Asom (Glory to Mother Assam) and asked party workers to reach out to people to clarify their confusion and misperception.