In chorus: Time to reclaim motherland
The video shows people hitting the streets braving police baton, holding gamosa and placards with anti-CAA slogans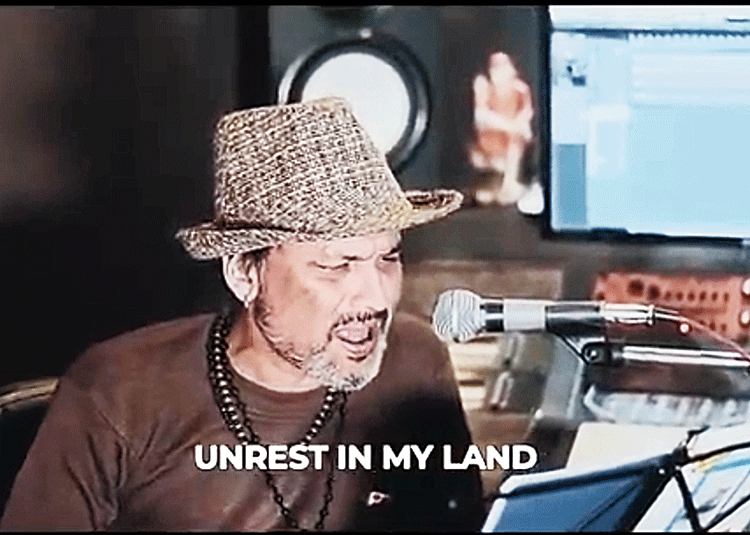 ---
|
Guwahati
|
Published 27.01.20, 08:22 PM
---
Amid state-wide anti-Citizenship Amendment Act (CAA) protests, popular singer Zubeen Garg has lent his voice to a new English music video that focuses on the ongoing socio-political situation of Assam and the rest of the Northeast.
The music video, Motherland, a product of band Cosmic Horizon, has been made available on YouTube recently.
The song begins with a wake-up call to "My own people to speak to anyone whosoever or else we all will be wiped out from our own motherland."
It goes on, "Whenever I look around all I see is unrest in my land" and asks all the people of every nation "Can't you hear our SOS?". The song says the land of Assam needs to be saved as "it is in filthy hand."
The music video shows people hitting the streets braving police baton, many holding gamosa and placards with anti-CAA slogans.
The band said the music video is a "humble musical effort" to draw people's attention at the national and international levels so that the natives of the region get a "permanent and final justice on the influx issue".
Zubeen has become a familiar face of the ongoing anti-CAA protests across the state.
He has openly criticised the Assam government for not opposing the Act. He has been uniting the artistes' community to join the ongoing movement.
Last year, Zubeen also penned Politics nokoriba bondhu to oppose the Citizenship Amendment Bill (CAB).
"It's time we unite across all ethnicity, religions and races to make a resounding noise outside the state and the region. People outside, especially national and international leaders, need to hear us out so that the central government feels compelled to take up the matter seriously. This way we can get a permanent and final justice on the ever-persisting immigrant influx issue," a band member, Anupam Das Moran, said.
Parliament passed the CAB last year to give citizenship to non-Muslim communities from three neighbouring countries who had entered India before 2015 because of alleged religious persecution.
The bill's passage threw Assam into a series of protests. The agitation also resonated in other states of the region.