App to help travellers, small businesses
Project by IIT Guwahati students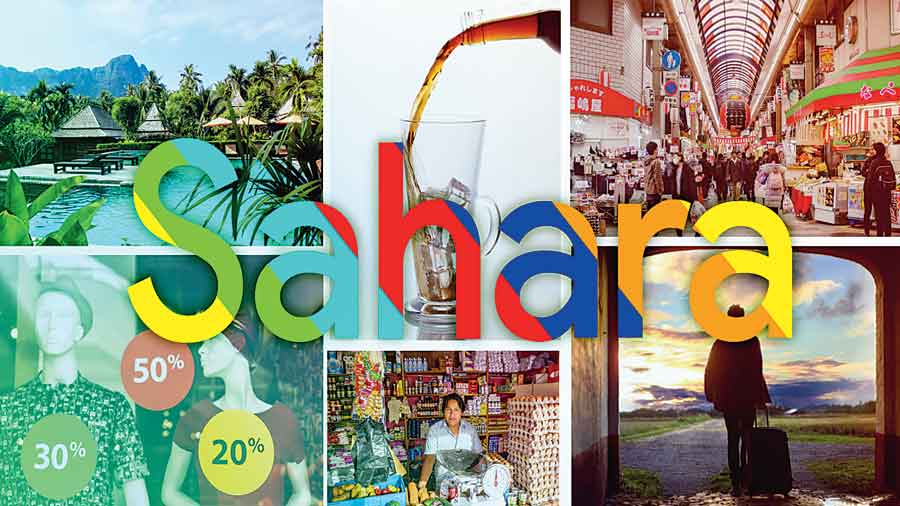 ---
Guwahati
|
Published 13.10.20, 01:40 AM
|
---
A trip to Mahabalipuram in Tamil Nadu by an IIT Guwahati student and the difficulties he and his family faced there has resulted in the development of a mobile application that will "not" only help those travelling to a new place but also small businesses do their business online. 
Sahara, a hyperlocal tech start-up began by IIT Guwahati students, has launched a mobile app by the same name that lets business owners "create" synergy with customers and potential business partners on a global platform with the power of digitalisation.
The start-up members are Sai Vara Prasad, co-founder and chief operating officer; Sai Praneeth, co-founder and chief executive officer; Rahul Nagurtha, technical adviser; Praveen Kumar, business adviser; and Shiv Kumar, operations adviser.
Co-founder Praneeth, a second year student of chemical science and technology at IIT Guwahati, told The Telegraph from Hyderabad on Wednesday that the idea for the app was born after a family vacation to Mahabalipuram in December last year.
"During the trip, we had trouble looking for services suitable for us when we reached a new place. So, we wanted to create a platform where travellers can easily explore the best services and local cultures instantly when they travel or enter a new city or place," 18-year-old Praneeth said.
"All businesses are going through a rough patch because of the Covid-19 pandemic. So, we thought what if there is a platform that can show all the businesses and their products or services easily. A customer can then order/book products or services from these businesses in a simple way without taking a risk by going out during the pandemic. This app can be highly helpful for both travellers and normal consumers. Our entire team has worked very hard to  make this happen," Praneeth said.
Work on the Sahara app started in February and was officially launched on September 30, Praneeth said.
He said they were looking for investors to scale up the app features. The app can display shops and business within a 15km radius.
Sai Vara Prasad, elder brother of Praneeth, is a co-founder. "The only aim of Sahara is to provide you the best services wherever you go," he said.
Inspired by the Centre's Atmanirbhar Bharat and Digital India initiatives, this "entrepreneurial endeavour is determined" to deliver "Made in India" solutions by providing the best services to the people and "encouraging" existing offline businesses to move online and have diverse opportunities. With the idea of one-stop solution for everything that people require, from food to shelter, the aim is to provide services that stand up to international quality standards at fairly low costs, the institution said in a statement.
Union Education minister Dr. Ramesh Pokhriyal Nishank tweeted on Monday evening about the startup, Sahara, developing a mobile application to help local businesses go online. " ...The app will help business owners attract more customers aarts well as potential business partners. Wonderful initiative leading to #AatmaNirbharBharat!" the tweet said.
The Sahara app is designed keeping in mind to "provide" a seamless experience to individuals and retailers who may not have had any prior knowledge of the application.
It enables businesses to register through their mobile app in simple and easy steps which includes submission of details related to the consumer/business product, phone-based verification and their respective geolocation. Considering the operational benefits it can provide and its mission to convert every offline business to online, Sahara app is available on the Google Play store, the statement said.
According to Praneeth, a Neilsen report estimates there are about 12 million local kirana stores in India with a humongous 98 per cent share of the retail grocery market pumping monetary transactions into the economy worth billions of rupees. Sadly, 98 per cent of these establishments fall in the unorganised sector because they lack access to a basic digital infrastructure secluding them from the outreach of potential customers, he added.
"We have set out to reclaim this space. We will empower them (small businesses) to earn their equity in the booming digital economy. It's a win-win game," he said.