Himanta flays 'Leftist' JNU
The Assam cabinet minister said faculties with Left ideologies were converting educational institutions into 'anarchy'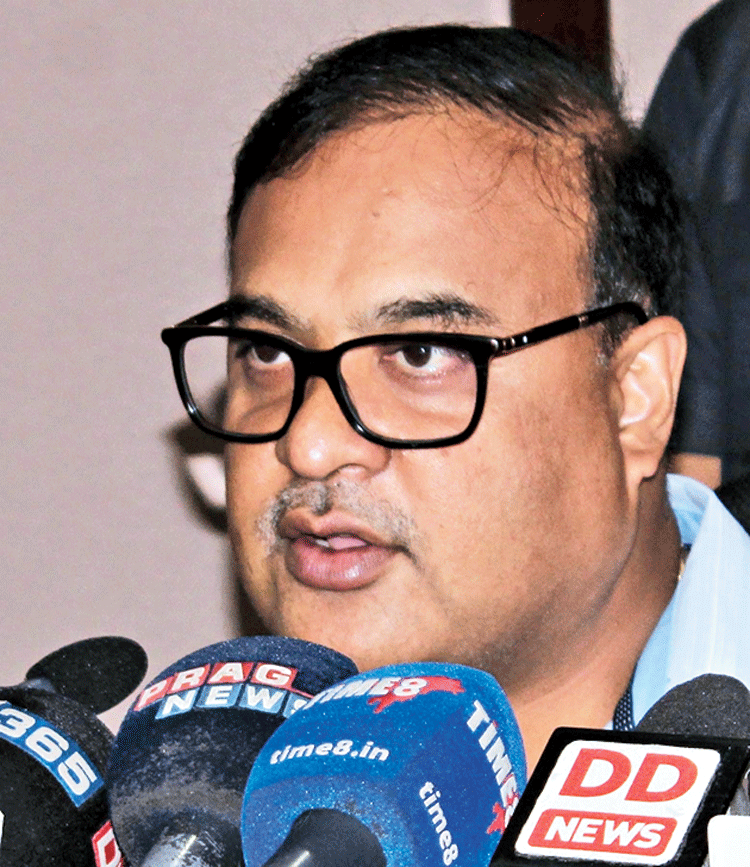 ---
|
Guwahati
|
Published 09.01.20, 07:25 PM
---
Assam cabinet minister Himanta Biswa Sarma on Thursday accused Jawaharlal Nehru University (JNU) of being intolerant towards those who do not subscribe to its ideologies and dismissed actress Deepika Padukone's visit to the institute as a publicity campaign.
"Left-guided institutions have created an atmosphere of intolerance on their campuses. People who do not subscribe to Left ideologies cannot enter these institutions. JNU is practising most intolerant policy towards citizens who do not subscribe to its ideology. Chief ministers from the Northeast were prevented from going inside JNU," Sarma alleged when reporters sought his reaction on protests in educational institutions across the country.
He said faculties with Left ideologies were converting educational institutions into "anarchy".
In August 2018, Assam chief minister Sarbananda Sonowal and his Arunachal Pradesh and Manipur counterparts, Pema Khandu and N. Biren Singh respectively, had faced protests at JNU over issues like update of National Register of Citizens (NRC) and the Citizenship (Amendment) Bill.
"It has been going on. Today, if I go to JNU they will shout slogans. But if Sitaram Yechury (CPI general secretary) comes to another institution which is not known for any ideological orientation, nobody will shout. Can you name a BJP leader who entered the JNU campus and returned without facing some kind of shouting?" the minister asked.
Sarma said Deepika's visit to JNU, apparently to stand by students who were attacked by masked goons on Sunday night, was just an attempt to "grab the limelight of the media without any investment" ahead of the release of her movie Chhapaak.
"Filmstars tend to invite controversy when their films are to be released. These are kind of publicity campaign. She had gone to JNU to grab media limelight without any investment," he alleged.