Gauhati High Court detects lapses in tribunal orders
12 reference cases disposed without a detailed opinion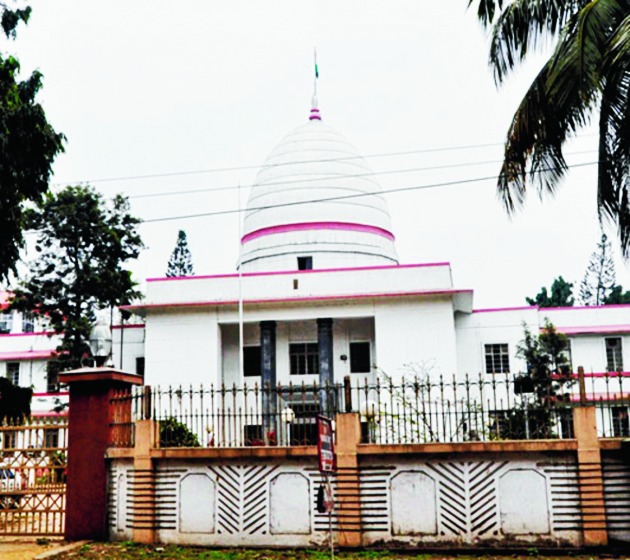 ---
|
Guwahati
|
Published 31.05.19, 07:07 PM
---
Gauhati High Court has found irregularities in 12 orders passed by a foreigners tribunal in Assam's Nalbari district.
According to an official source, the high court found that the then member (presiding officer) of the foreigners tribunal number 2, Nalbari, Surajit Chakraborty, had disposed of 12 reference cases without a detailed opinion. Moreover, 10 of these 12 cases were disposed of declaring the proceedees as Indians. In the remaining two cases, they were declared foreigners.
This development has come at a time when a foreigners tribunal at Boko in Kamrup district pronounced a Kargil War veteran Mohammed Sanaullah, who retired as an honorary lieutenant in the army, as a foreigner, raising eyebrows.
"We express our disappointment over the way the member conducted himself. This was not expected. In the ordinary course this would have called for some action, disciplinary or otherwise. We leave it at that," the high court said in its order on Tuesday.
The court held that mere noting or passing of an order that reference was disposed of without a reasoned opinion in the case file would be no order in the eye of law.
A division bench of Justices Manojit Bhuyan and Prasanta Kumar Deka set aside those 12 orders and said those shall not be acted upon by the superintendent of police (border) and the deputy commissioner, Nalbari.
"All the 12 references shall now be treated as pending references," the high court said, directing the foreigners tribunal to issue fresh notices to the proceedees, give fresh dates and hear these cases afresh.
These 12 orders were passed in 2016 and 2017.
The irregularities came to the notice of the court when the member of the foreigners tribunal who succeeded Chakraborty wrote to the high court on January 29, 2018, mentioning that these 12 references were shown disposed of by the earlier member but detailed opinions signed by him are not available.
Verdict challenged: The verdict of the Boko foreigners tribunal on Mohammed Sanaullah was challenged by his family members in Gauhati High Court on Friday.
Former army office and Sanaullah's cousin, Abdul Haque, said they filed a case against the tribunal, army and former sub-inspector of Assam police (border) Chandramal Das, who was the investigation officer in 2008 and filed the report.
Army officials had visited Sanaullah's wife and said if required, they would fight for him in the high court.
Sanaullah's cousins, Maksad Ali, Ashraful Anwar Hussain and Sohidul Islam, met him at Goalpara detention camp. Sanaullah told them that he was hoping for justice in the high court.
Chandramal Das, on the other hand, against whom Sanaullah's family has filed a case, denied the charge and said in 2008 he was posted elsewhere and not at Boko police station. Moreover, Sanaullah was posted in Manipur from September 17, 2007 to August 21, 2009.
Effigy burnt: The Bilasipara unit of All Assam Minority Students Union on Friday burnt an effigy of chief minister Sarbananda Sonowal at the Dhirghat around 2pm, demanding an early and unconditional release of Sanaullah.
Additional reporting by Kulendu Kalita in Boko and Mukesh Kr Singh in Dhubri