Frog found in Arunachal named after Greek goddess
Eos was a Titan goddess in Greek mythology, daughter of the Titans Hyperion and Theia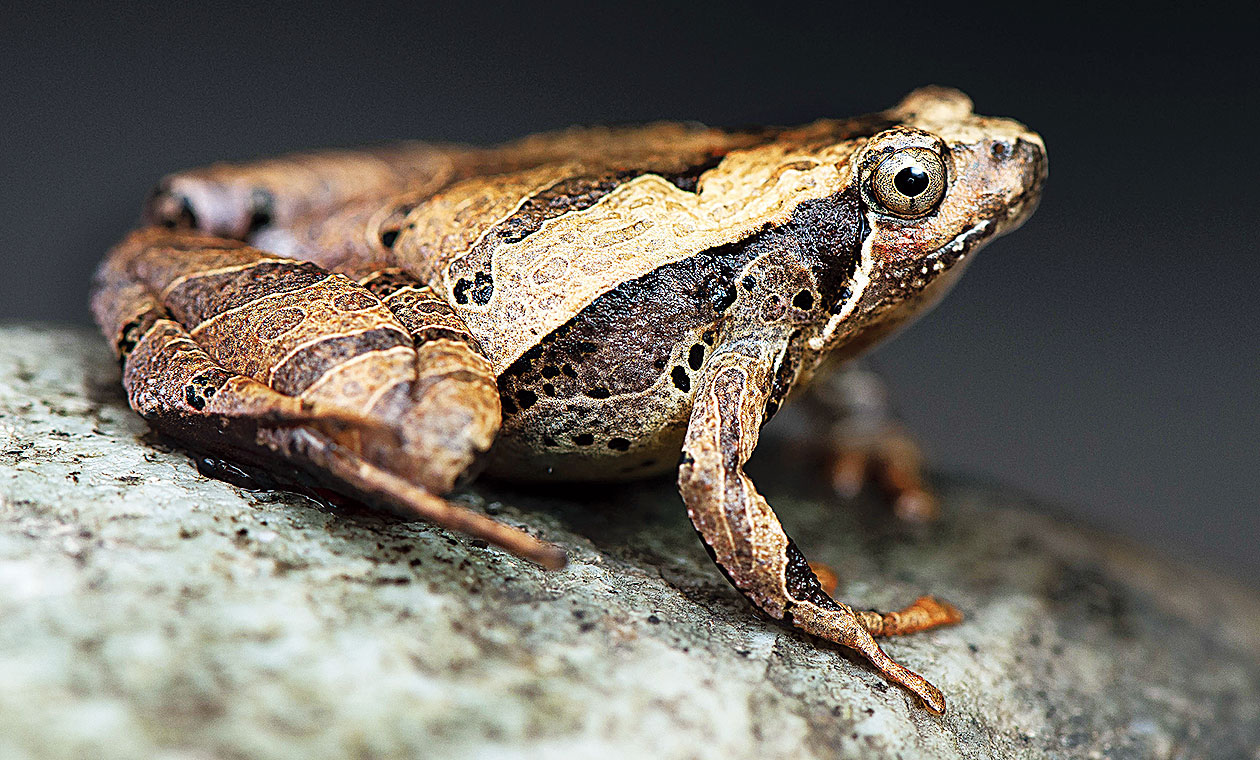 ---
|
Guwahati
|
Published 23.09.19, 07:41 PM
---
A new frog species found in Arunachal Pradesh has been named "Eos" after the mythological Greek goddess of dawn.
A team of scientists from the University of Delhi and the Zoological Survey of India have discovered a beautiful new species of frog belonging to genus microhyla, from Arunachal Pradesh on May 22, 2011. Microhyla Eos is found in a single locality — Rani Jheel in Namdapha tiger reserve.
"Arunachal Pradesh, popularly known as 'the land of rising sun' or 'the land of dawn-lit mountains', is home to some of the most unique floral and faunal life forms found in India. The new species is named 'Eos' after the mythological Greek goddess of dawn," S.D. Biju, the lead author of the study from the University of Delhi, said.
Eos was a Titan goddess in Greek mythology, daughter of the Titans Hyperion and Theia. She was the goddess of the dawn and had two siblings — Helios, god of the sun and Selene, goddess of the moon.
The other authors of the study published on Monday in Zootaxa, a scientific mega-journal for animal taxonomists, are Sonali Garg and Rachunliu G. Kamei (University of Delhi) besides Gopinathan Maheswaran (Zoological Survey of India, Calcutta). The new frog belongs to genus microhyla, a group of narrow-mouthed frogs (sub-family microhylinae) that are primarily and widely distributed in Asia. Commonly known as rice frogs or chorus frogs, the genus currently comprises 49 recognised species.
"The frog was confirmed to represent a distinct new species after detailed comparison of both DNA and morphology with all previously-known members of the group found across South, Southeast and East Asia. It is now formally described as the 50th member of the narrow-mouthed chorus frog genus microhyla known from the world," Biju said.
Microhyla Eos strikingly differs from other narrow-mouthed chorus frogs by characters such as its size, body shape, colouration and markings, foot-webbing and digit tip morphology.
Biju said, "What is also surprising about the newly-discovered species Microhyla Eos, is its evolutionary relationship. Based on DNA analyses, the new study finds the closest relatives of Microhyla Eos to be in Southeast Asia, rather than India.
"Our discovery shows that the actual number of frog species in the Northeast, even in the relatively common and well-studied groups, is higher than current estimates. More extensive studies are required to scientifically identify and describe frogs in the Northeast which are already facing extinction threats because of human activities."
"The past decade witnessed an exponential increase in the number of new amphibian species described in India, particularly the Western Ghats region that has currently over 250 known species. However, the rate of discovery and description of novelties from the Northeast have been relatively slower compared to the Western Ghats. It is high time that we carry out dedicated amphibian surveys in many poorly or yet unexplored regions of the Northeast."