Free auto ride for cancer patients
Autorickshaw driver Haradhan Das Baidya offers free rides from home to GB Pant Hospital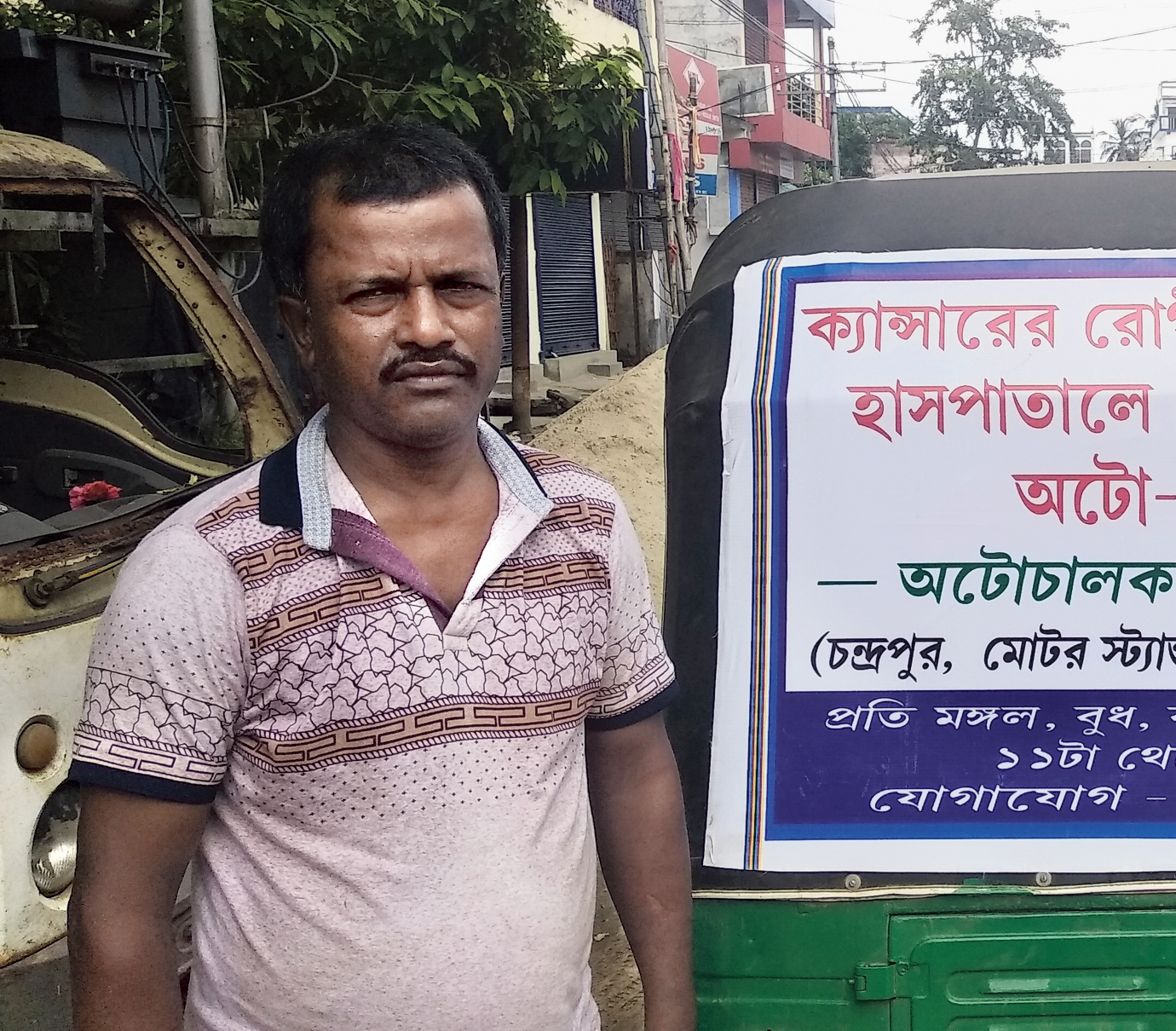 ---
|
Agartala
|
Published 01.09.19, 07:24 PM
---
Meet Haradhan Das Baidya, a 46-year-old autorickshaw driver, who reaches out to cancer patients in the town by offering them free rides from home to GB Pant Hospital here.
Speaking to The Telegraph, Baidya said even when he was a child, he had always felt he should help people.
"Since childhood, I wanted to do something for society. I could not complete my schooling because of a financial crunch. My father was a carpenter and I started working with him quite early in life. In 1995, I bought my autorickshaw by taking a loan under a government scheme," he said.
Baidya lives with his wife and 8-year-old son in Agartala.
He started this initiative when his mother died of cancer nearly eight years back. Earlier, he used to provide this service twice a week but now does so on Tuesdays, Wednesdays, Thursdays and Fridays.
"My mother died in 2010 just a few days after my wedding. Two years later, my elder brother, who was also suffering from liver cancer, passed away. It's not about them but this zeal is to serve humanity and to help cancer patients," Baidya said.
He said he has organised awareness camps in various places and in different schools on the harmful effects of drugs and ways to prevent cancer.
Baidya has involved his son in his campaign as well. The eight-year-old painted the slogan, "Dhoom Paan Korben Na" and stood proudly during a parade on Netaji Subhas Chandra Bose's birth anniversary on January 23 in Agartala. "I have extended my service. I am also planning to circulate pamphlets, posters, and banners so that more cancer patients get to know about the free rides. It feels good when I help the patients."
Baidya has also pasted a flex behind his auto with all his details, including his phone number and residential address. Besides the free rides, he also meets the patients personally at home to see how they are doing.
He said he would not take government help as this is a personal mission.
Baidya, who earns Rs 10,000 to Rs 15,000 a month, hoped one day the government would arrange free transport and medicines for cancer patients of the state.