Finally, Garo hills shed shadowy mantle of militancy
The shadow of the gun has more or less disappeared from the Garo hills region of Meghalaya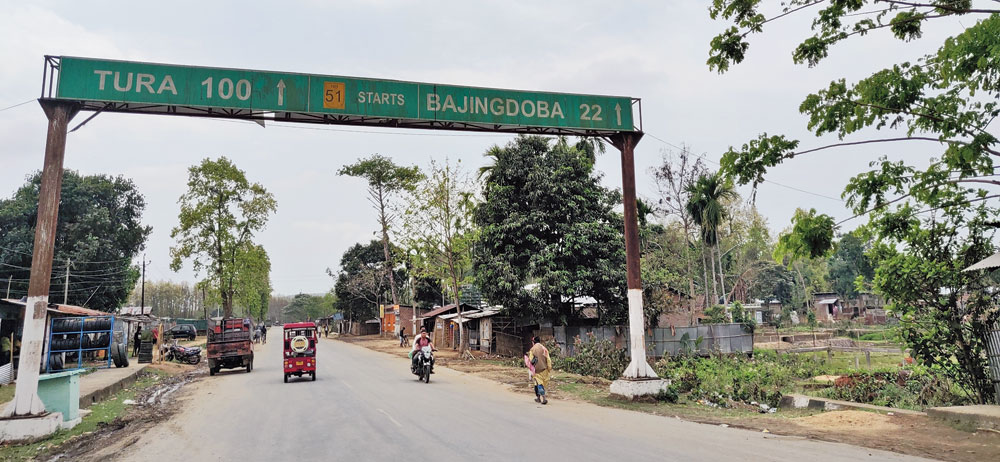 ---
|
Tura
|
Published 04.04.19, 07:37 PM
---
Five years ago, one would hear names like Garo National Liberation Army (GNLA), Liberation of A'chik Elite Force (LAEF), United A'chik Liberation Army (UALA), A'chik National Co-operative Army (ANCA), A'chik National Liberation Army (ANLA), and others.
Five years later, these names are no longer an issue of discussion as the shadow of the gun has more or less disappeared from the Garo hills region of Meghalaya.
According to the annual report of the Union home ministry in 2017, there were only 28 incidents of violence compared to 68 the previous year.
The number of civilian casualties also decreased by 75 per cent, from eight in 2016 to two in 2017 and there were no casualties of security forces in 2016 and 2017.
The number of militants killed went from 15 in 2016 to six in 2017, and the number of cadres arrested went from 59 in 2016 to 13 in 2017, a decline by 60 per cent and 78 per cent respectively.
The killing of GNLA "commander-in-chief" Sohan D. Shira in February last year in East Garo Hills played a big factor in bringing down militancy.
These statistics brought a sigh of relief to the commoner, especially residing in North, East and South Garo Hills districts, which were the hotbed of militancy.
An official said there has been a "drastic change" in Garo hills.
"People are seen moving openly, visiting various locations previously infested with militants," he said.
Places in South Garo Hills, like Daribok, Nokrek, Paromgre, Asakgre, Emangre, Balpakram, which were earlier a hotbed of militancy, have now seen movements of commoners and tourists as well, he added. "Tourist flow has increased. Business and commercial activities are coming up. Extortion, abductions and murder cases have reduced to a great extent," he said.
While militant groups like GNLA, ASAK, AMEF, LAEF have been neutralised, he said there were still some criminals who are trying to regroup and form a gang in the last few months in South Garo Hills. However, he said the local police were able to arrest those criminals.
"There are still some cross-border armed criminals who are kidnapping Indian nationals and keeping them in Bangladesh until ransom is paid," he said.
Government officials are also able to monitor the work and visit the sites without fear. However, the official said police operations are still continuing in some pockets for area domination, confidence building and to keep a check on any militant activities.
An official from North Garo Hills also said militancy-related incidents have been reduced to a great extent.
Home minister James P.K. Sangma said, "Today we are looking at a new era of peace in Garo hills and also all across the state."
He said there was always apprehension that militancy could rear its ugly head again. Therefore, the home department is vigilant.
"We are closely monitoring the ground situation to ensure that militancy will be nipped in the bud," he said.
For those militants who have surrendered unconditionally and chosen the path of peace, he said the government was sincere towards rehabilitating them because a long-term solution to peace lies in ensuring that rehabilitation is given to these surrendered militants in a proper manner.
Sangma also said, "Resolving militancy needs a multi-pronged approach. We are not looking at it from many aspects. One of them is addressing issues related to the youth of the state, like unemployment. So this multi-pronged approach is being taken up."
With the sun setting on militancy, this year's election across Tura parliamentary seat is by and large free from the shadow of the gun.