Field course at Gibbon wildlife sanctuary
The course is a collaborative programme of University of Washington in the US, Gibbon Conservation Centre at Aaranyak, and Assam forest department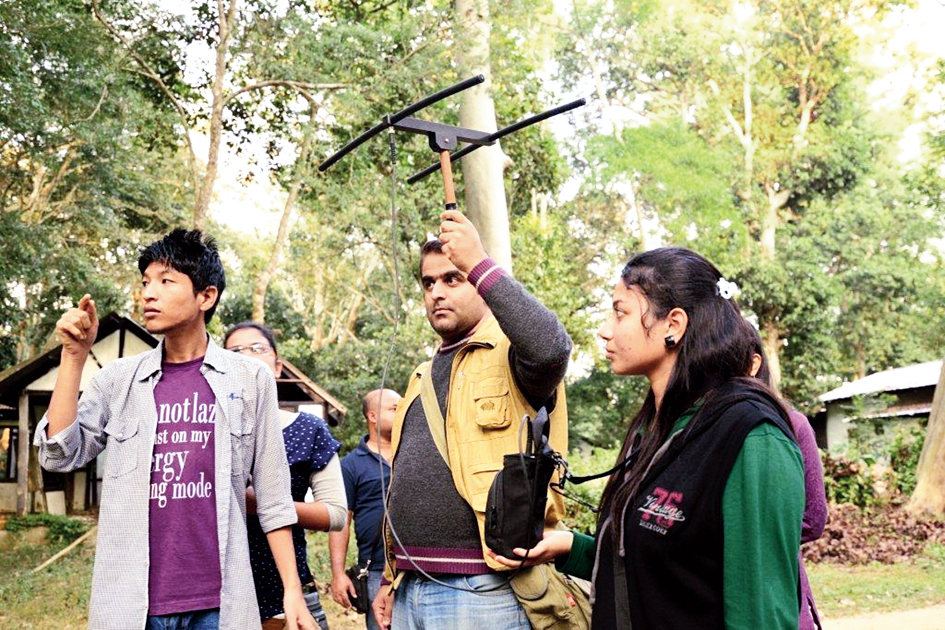 Participants use a radio-telemetry during the field course.
The Telegraph file picture
---
Guwahati
|
Published 06.12.18, 06:59 PM
|
---
Participants from different parts of the country will have a "hands-on" experience with the basic techniques of field observation and data collection at the Gibbon wildlife sanctuary at Mariani in Jorhat.

This will be under a field course in conservation biology and global health at the sanctuary from December 10 to 14.
The course is a collaborative programme of University of Washington in the US, Gibbon Conservation Centre at Aaranyak, and Assam forest department (Jorhat forest division), which will be inaugurated by Randell C. Kyes of University of Washington and R.K. Das, conservator of forest, eastern Assam circle, Jorhat.
The exercises will focus on field observation techniques, equipment and technology, behavioural sampling methods, line-transect sampling, biological sample collection techniques, insect sampling, vegetation survey methods, and visits to local health clinics, primatologist Dilip Chetry of Aaranyak said.
He said the course is intended to provide participants with an initial understanding of the basic principles of conservation biology, experience with the methods and techniques used in field research, an appreciation of the need for population and ecosystem management and conservation, and an understanding of the complex relationship between environmental health and global health at the human-environment interface. The course consists of daily lectures, field exercises, and community outreach education.
The lectures will focus on a variety of topics related to conservation biology and global health. The lectures will be informal and should provide good opportunity for discussion.
He said participants will be required to assist in community outreach education. This outreach programme is intended to help educate and involve the local schoolchildren from surrounding villages on issues related to the importance of conserving biodiversity and the implications for global health.
At least one assembly will be organised at one of the local schools. During the assembly, participants will assist with a presentation about environmental conservation in India and around the world, facilitate a class discussion about the importance of good conservation practices and healthy lifestyles, and sponsor an art contest featuring conservation.
He said the outreach programme will conclude with a small reception for the students and school staff during which awards for the art contest will be presented.
"Outreach programmes such as this have proven to be very successful in helping to promote environmental awareness, an understanding of the relationship with global health, and a sense of commitment to the conservation of biodiversity," he said.