Cry for smooth Nagaland inner-line permit
Noting that the non-indigenous teaching community has been the backbone of the education system in Nagaland, it called for exemption of the teaching community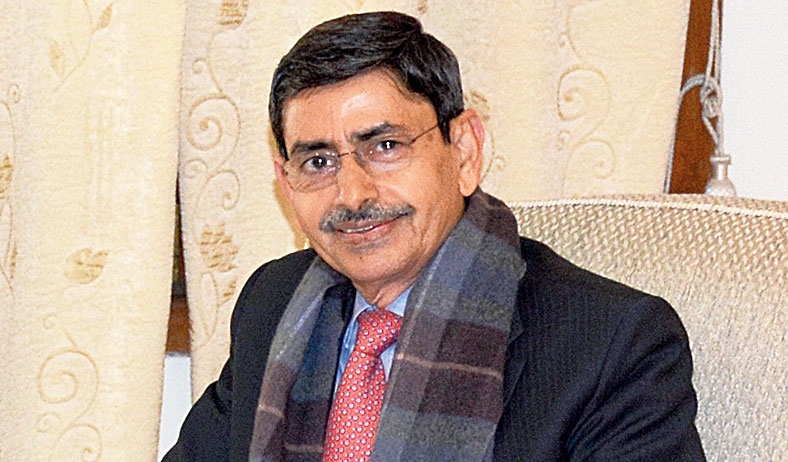 ---
Dimapur
|
Published 05.03.20, 08:33 PM
|
---
The International Human Rights Council (IHRC), Nagaland State Board, urged governor R.N. Ravi to recommend "certain exemptions" for enforcement of inner-line permit (ILP) in Dimapur and its smooth implementation.
In a representation to the governor, Nagaland State Board president of the council Akavi N. Zhimomi and general secretary Chingsak Konyak on Wednesday acknowledged that the ILP has been enforced to protect the interest of indigenous people but said certain exemptions should be made to certain categories of people such as students, teachers, doctors, nurses, all prominent religious leaders, senior citizens, and differently-abled people on humanitarian ground. The council felt that thousands of non-indigenous students studying in Nagaland would be subjected to undue psychological stress to procure ILP.
"Helping the non-indigenous students at this juncture will ensure a better scope and privileges for the indigenous students and send out a good message to the people outside Nagaland," it added.
Noting that the non-indigenous teaching community has been the backbone of the education system in Nagaland, it called for exemption of the teaching community.
The council called for exemption of doctors and nurses to enable them to work together with the Naga medical fraternity. It also said prominent religious leaders of all religions should be exempted from the ILP. It said the government should consider contributions of non-indigenous octogenarian senior citizens and work out modifications for their exemption from the ILP. The council also called for exemption of the differently-abled people with required proof.
The council demanded rampant checking of the ILP and collection of fines without the final setting up of a process be stopped, setting up of ILP in check gates and streamlining of procedures to acquire the ILP.
NPF stand: The Naga People's Front (NPF), while supporting the extension of the ILP to cover Dimapur, said it should not be used as an instrument to harass genuine non-Naga residents of the district. It called for "thorough preparatory groundwork" before actual implementation of the system.
Through a release the party expressed concern at what it termed "random and haphazard process of the ILP checking in Dimapur".
Quoting news reports, the NPF said, "ILP checking was carried out in many places in Dimapur by police and the district administration whereby a good number of innocent citizens were hauled to the deputy commissioner's office and a fine imposed on them."
"We must acknowledge the contribution of several pioneering prominent citizens from Dimapur who were non-Nagas but were inhabitants even before statehood," it said.
"A proper mechanism has to be put in place to ensure the security of genuine citizens and weed out those who fall under the ILP's ambit," the party added.
It stressed the need for peaceful coexistence of all sections of people in the state.