Social distancing extended in courts
The norms will apply till June 30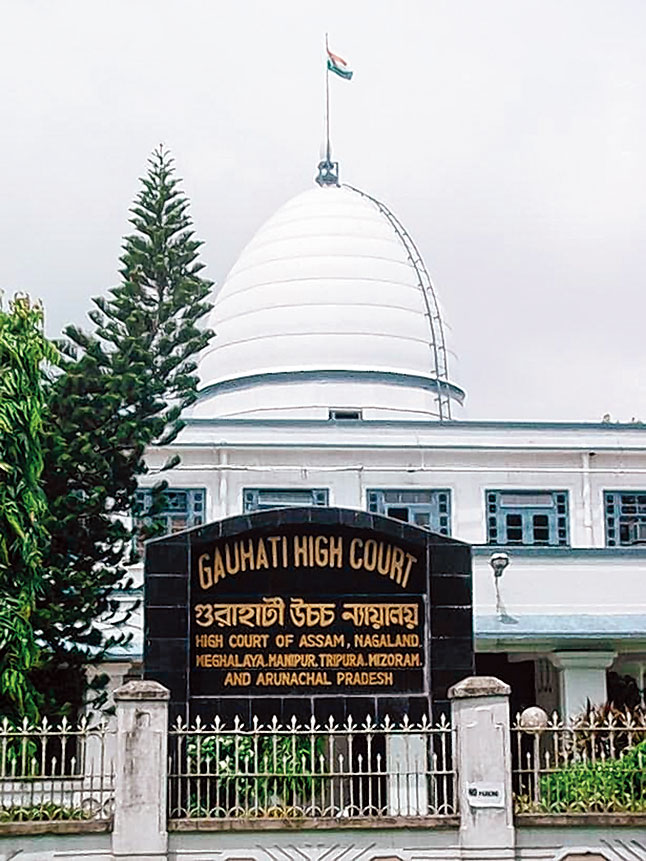 ---
|
Guwahati
|
Published 24.05.20, 09:16 PM
---
Gauhati High Court has extended social distancing norms till June 30 instead of Tuesday on the court's premises.

In an order, the registrar-general of Gauhati High Court stated that since the ministry of home affairs, government of India, has allowed inter-state travel for migrant workers, pilgrims, tourists, students and other persons, resulting in a sharp rise of Covid-19 infected cases, it has become imperative to maintain social distancing for continued period of time in order to prevent the spread of the Covid-19 in court complexes among judges, lawyers and litigants, among others.
An order issued earlier stated: "Considering the prevailing circumstances and after taking inputs from the health department, the government of Assam and senior doctors and in order to ensure strict adherence of the norms for social distancing on the court premises, among hon'ble judges, learned advocates, litigants, staff of the high court as well as subordinate courts and all stakeholders of the judicial system in all four benches at Guwahati, Kohima, Aizawl and Itanagar falling under the jurisdiction of Gauhati High Court, the hon'ble Chief Justice has been pleased to extend the directions issued vide notification No. 18 dated March, 24, 2020 and notification dated April 15, 2020, and directions issued vide order number 19 dated March 24, 2020 till May, 26, 2020."
The order further says that considering the peculiar circumstances prevailing in those states, the senior among the two judges stationed in the outlying bench in Nagaland, Mizoram and Arunachal Pradesh may take decisions/pass orders to regulate the working of the courts, including the subordinate courts in the said respective states, with the approval of the Chief Justice of Gauhati High Court.
The new order stated that with the new guidelines by the ministry of home affairs coming into effect and also the lockdown being extended till May 31, the social distancing norms have now been extended till June 30 on the court premises.