Short film warns about spitting hazards
It was shared by Arunachal Pradesh chief minister Pema Khandu recently on his Facebook page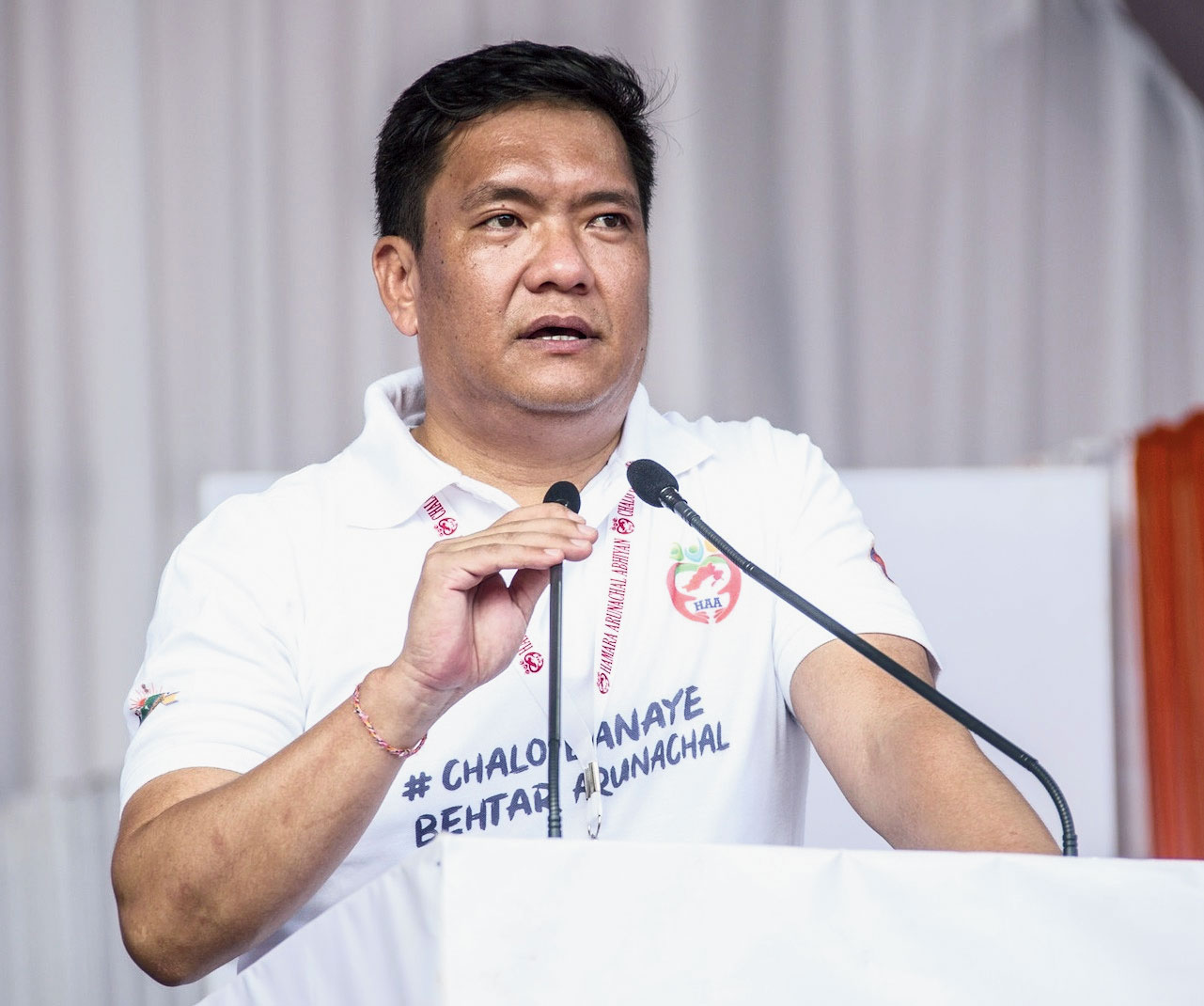 ---
---
A two-minute film on the hazards of spitting in public places amid the coronavirus pandemic, which was shared by Arunachal Pradesh chief minister Pema Khandu recently on his Facebook page, has received thousands of likes and shared widely.

In his post with the short film, Dear Arunachal, Say no to Spitting, Khandu wrote, "Spitting in public could be a major cause for spread of coronavirus infections. A presentation here from the department of Information and Public Relations explaining why spitting poses a great risk."
The film begins with characters wearing traditional costumes, doctors and police officers carrying placards which read, "spitting is gross", "spitting is a health hazard", "spitting is for stupids" and "don't forget Section 51 (b)".
The video, which shows the natural beauty of the state, says, "The virus being highly contagious, we need to take precautions. You will be surprised to know that spitting, yes, spitting is one of the carriers of the virus and now a punishable offence under Section 51 (B) of Disaster Management Act. Did you know that? We are surrounded by so many families who have spitting habits. They spit so many times openly and subconsciously."
It gives an example of ill-effects of spitting. "Imagine a Covid-19 positive person goes to the ATM to draw some cash. He is standing in the same queue as you. His turn comes and he spits next to the machine and touches the keypads which somehow get a few droplets from the spit. None of you have a clue that the person who just spit like such a normal thing to do, has Covid-19 .You have no choice but to draw cash after standing in a queue for so long and for that you have to touch the keypad. But don't worry! We do have solution to this problem. We stop spitting and also remind our circle of friends, family, colleagues not to spit in the open. Simple, is it not? Each droplet of spit infects someone and spreads like wildfire. So let's unite and promise to spread awareness about this awful habit of spitting in public places and then remember we need to stop this right away," the voiceover said.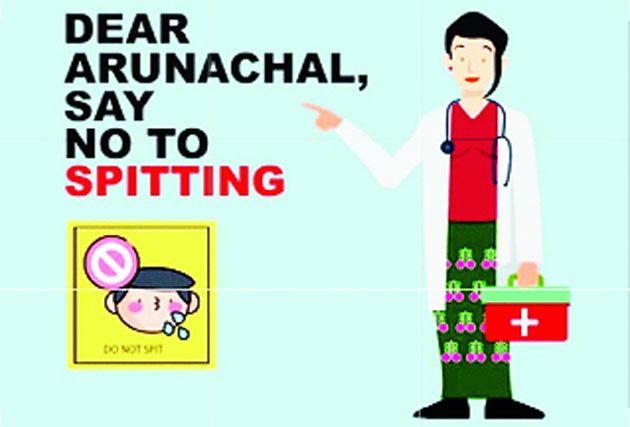 The health content has been prepared by Borduria primary health centre medical officer Dr C. Mongchan, animations by Sawang Wangchha and voiceover by Higio Zarngam.
Biri Santi Nido wrote, "Thank you CM Sir! It's a special good message for people. We all should maintain in public places, family and friendships circle."
Another user posted that the department of information and public relations was doing good work in spreading awareness in all districts, including remotest areas, in these difficult times and urged it to intensify its campaign against all forms of tobacco, paan masala and gutka.
On Saturday afternoon, Khandu posted, "Arunachal is still #COVID-19 free."
He urged all Arunachalees to take extra precautions for their own safety and their loved ones.
A man tested positive for Covid-19 in the state but he was released on April 16 after he fully recovered.