Widow out of detention camp of Silchar
BJP MLA Paul told the media, those who have completed 2 years inside a detention camp should be released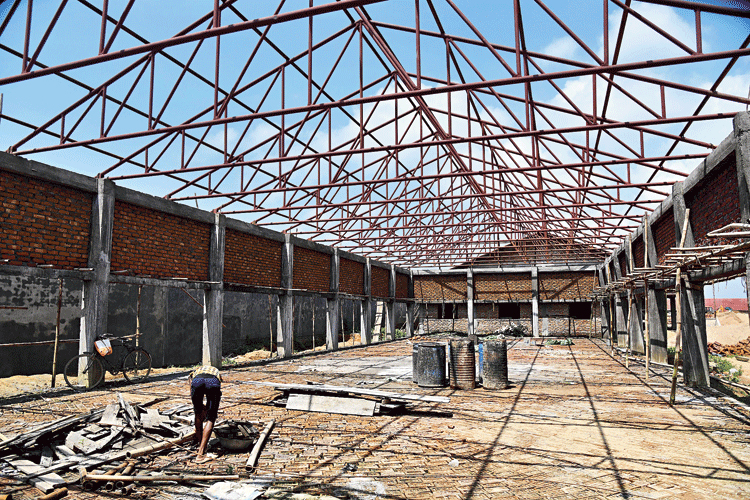 ---
---
Sima Bardhan, a 50-year-old widow, was on Tuesday released from the detention camp in Silchar. She was lodged there since April 10, 2017. Silchar's BJP MLA Dilip Paul stood bailer for her. The detention camp is located inside the central jail.
Bardhan is a resident of Jaipur part III village under Udharbond circle of Cachar district in south Assam. She has two sons.
Paul told the media as per ruling of the Supreme Court, those who have completed two years inside a detention camp should be released. Bardhan's release was delayed due to the non-availability of a bailer.
Two more inmates, Sulekha Das and Minara Begum, have also been released on Tuesday evening from the detention camp of Silchar.
Quarantine: A total of 1,638 people are under home quarantine with 14 more quarantined on Tuesday in Hailakandi district.
Of the 152 swab samples taken, 138 tested negative. Swab samples of 16 persons that were found negative have been sent for retesting.
A total of 1,593 people have completed 14-day home quarantine while 1,378 people completed 28-day quarantine.
Joint director, health services, R.C. Dwivedy informed that the swab samples of five Covid-19 suspects, now under institutional quarantine, who tested negative, would be sent to Silchar Medical College and Hospital for retest.