Amnesty International appeals to release prisoners
Currently, there are 31 jails, including six central jails and 22 district jails, in Assam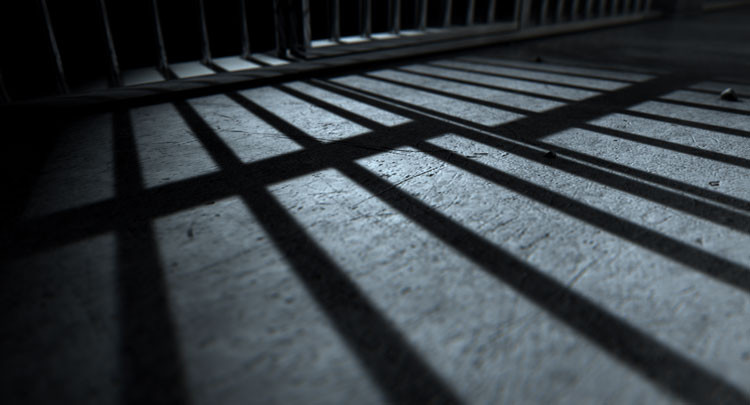 ---
|
Guwahati
|
Published 06.04.20, 06:34 PM
---
Amnesty International has asked the Assam government to release those declared foreigners or detained across the six detention centres in the state immediately.
It welcomed steps taken by the government to release over 700 prisoners in jails to contain the novel coronavirus (Covid-19) outbreak.
"Amnesty documented in 2018 the appalling living conditions, including overcrowding, separation from families, lack of segregation between different categories of prisoners, high levels of depression and inadequate medical facilities in the detention centres. As the Covid-19 pandemic spreads across India, the Assam government must recognise that the detainees in overcrowded detention centres face a heightened risk of infection and must do everything to protect them, starting with their immediate release," Avinash Kumar, executive director at Amnesty International India said in a statement on Monday.
Earlier, Justice and Liberty Initiative, an Assam-based organisation, which provides legal aid, had also written to the Chief Justice of India to release "declared foreigners" from detention centres of Assam in the wake of coronavirus outbreak.
Currently, there are 31 jails, including six central jails and 22 district jails, in Assam.
According to the National Crime Record Bureau, there were 8,282 prisoners across Assam at the end of 2018.
"The six detention centres that hold around over 800 'irregular foreigners' are also housed inside Assam prisons. With an occupancy rate of 117 per cent and inadequate healthcare services as documented by Amnesty International India, overcrowded Indian prisons constitute a perfect hotspot for the spread of coronavirus," the statement said.
To contain the spread of the pandemic in prisons, the Supreme Court of India asked all state governments and Union territories on March 23 to take steps to decongest the country's prison system by setting up high-powered committees which would consider granting parole to those convicted or charged with offences carrying jail terms of up to seven years.
The statement said, "The Office of the United Nations High Commissioner for Human Rights, the United Nations High Commissioner for Refugees, the World Health Organisation and the International Organisation for Migration also called on governments to release migrant detainees without delay, 'considering the lethal consequences' of the Covid-19 outbreak."
In 2019, the Supreme Court had ordered release of detainees who had been in detention centres for more than three years, but many continue to remain detained without access to bail or parole.
"While the Supreme Court has ordered the release of prisoners and undertrials, the government of Assam must also release those who are detained in detention centres through flawed processes and grant them access to necessary healthcare and other essential services, including food, water, shelter and sanitation," said Kumar.
The minister of state in the ministry of home affairs, Nityanand Rai, had said in the Rajya Sabha early this month that as on March 6 there were altogether 802 persons in six detention centres in Assam.
"International human rights law provides that detention for removal and deportation purposes should end when it becomes apparent that there is little prospect that deportation will occur within a reasonable period. Hence, regardless of Covid-19, the government of Assam must release all those who have been detained for a prolonged period of time in the detention centres and end their legal limbo," the statement said.
The first detention centre was set up in 2009, prodded by a Gauhati High Court order in a case dealing with "illegal foreigners".