Ambulance driver tests positive for Covid-19
Nath said his government would soon start rapid random-community testing and appealed to people not to panic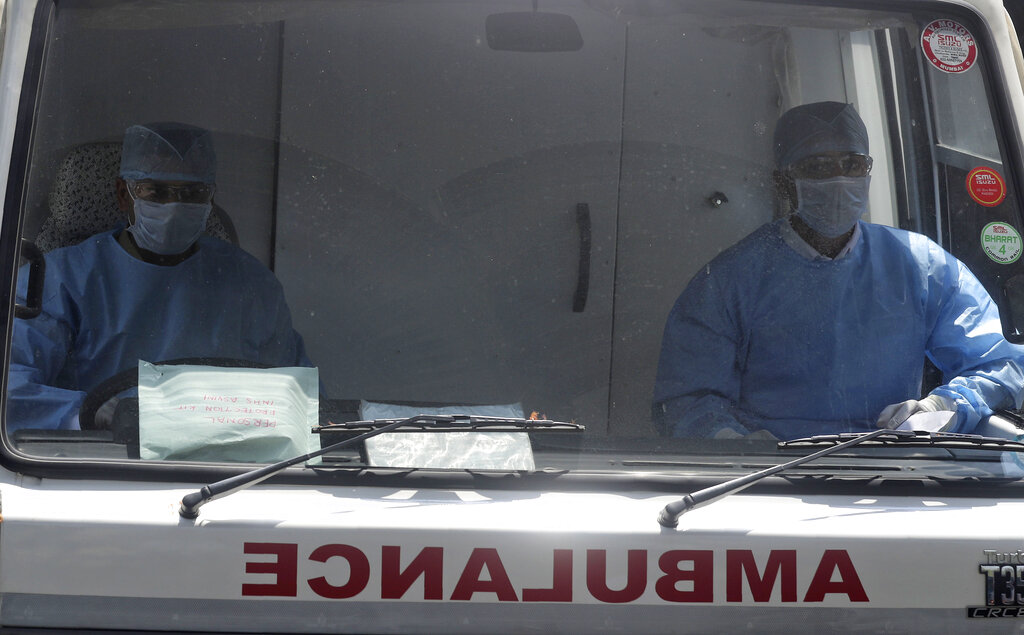 Health workers wearing masks drive an ambulance outside a special ward for possible COVID-19 patients at a hospital in Mumbai, on Tuesday, March 17, 2020
AP
---
Agartala
|
Published 30.04.20, 06:59 PM
|
---
An ambulance driver, who recently travelled from Chennai to Tripura to drop five stranded persons on April 20, has tested positive with Covid-19 on Wednesday, law minister Ratan Lal Nath said here on Thursday.
Nath told reporters that five persons of Udaipur in Gomati district and Baikhora of South Tripura who were stranded in Chennai, were driven back home on April 20. When medical staff screened them, they found no symptoms and allowed them inside.
"They reached Udaipur on April 27 night. We put all of them, including the drivers of the ambulance, in home quarantine and collected samples from them. Both the drivers were from Tamil Nadu. They had returned since their pass is valid till April 28. When test reports arrived, one driver was found positive," Nath said.
"We have also collected reports of all the five passengers and the other driver of the ambulance but they all came negative. The passengers who had come back from Chennai were immediately sent to a quarantine facility and will be tested again. Their 14-day quarantine period is not over yet. Just not having symptoms doesn't mean one isn't affected by the virus," the minister said.
Nath also said his government would soon start rapid random-community testing for Covid-19 and appealed to people not to panic. He also asked them not to hide symptoms.