Chandrayaan-2 lander found
Indian Space Research Organisation's ground station in Bangalore is working to re-establish communication with the lander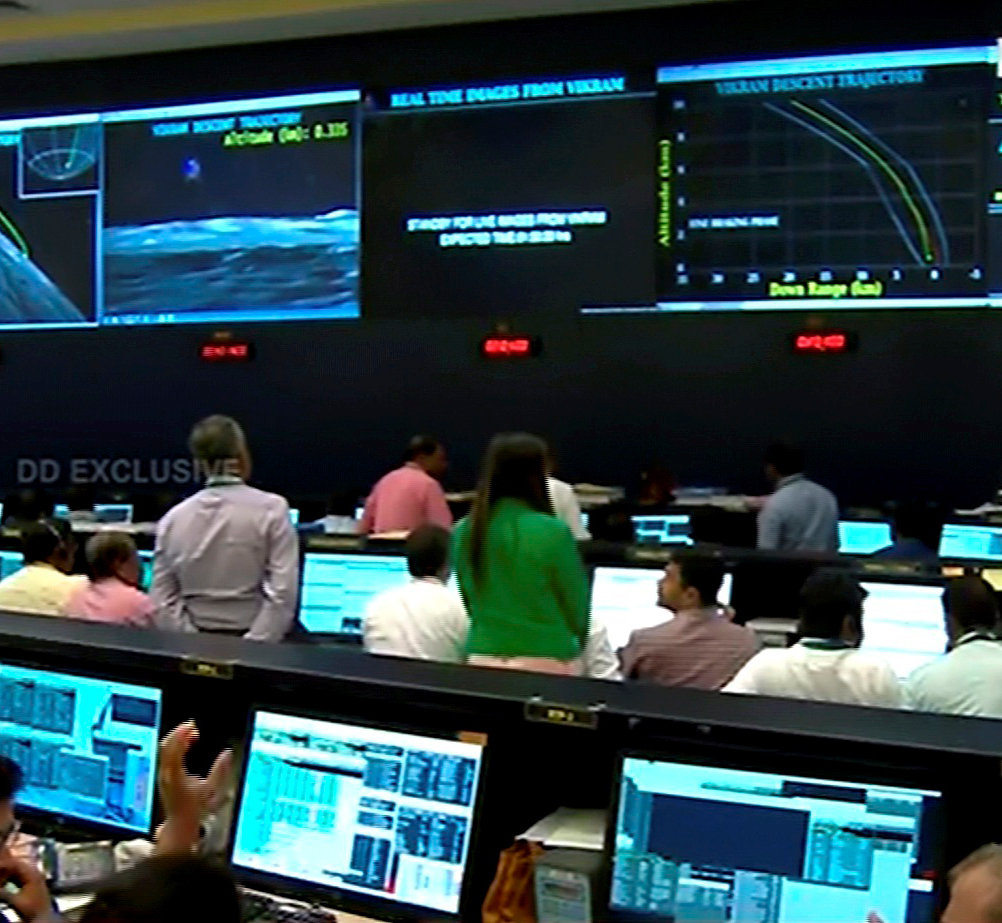 ---
---
The Chandrayaan-2 orbiter has located the lander Vikram on the moon's south pole, India's space agency said a day after losing contact with the spacecraft minutes before the scheduled touchdown.
The orbiter has captured images of Vikram, and the Indian Space Research Organisation's ground station in Bangalore is working to re-establish communication with the lander, PTI quoted Isro chairman K. Sivan as saying on Sunday.
Sivan was unavailable to take a call from The Telegraph, an Isro official saying the chairman had been busy with meetings through the day.
The official said Isro would analyse the pictures sent by the orbiter to try and ascertain how far Vikram had landed from the designated spot and how much damage it may have suffered.
A successful moon landing would have made India the first country to probe the unexplored lunar south pole and look for water ice under its surface.