Bru blockade continues
The Forum claimed that the 2 people, including 1 infant, had died of 'starvation' on October 30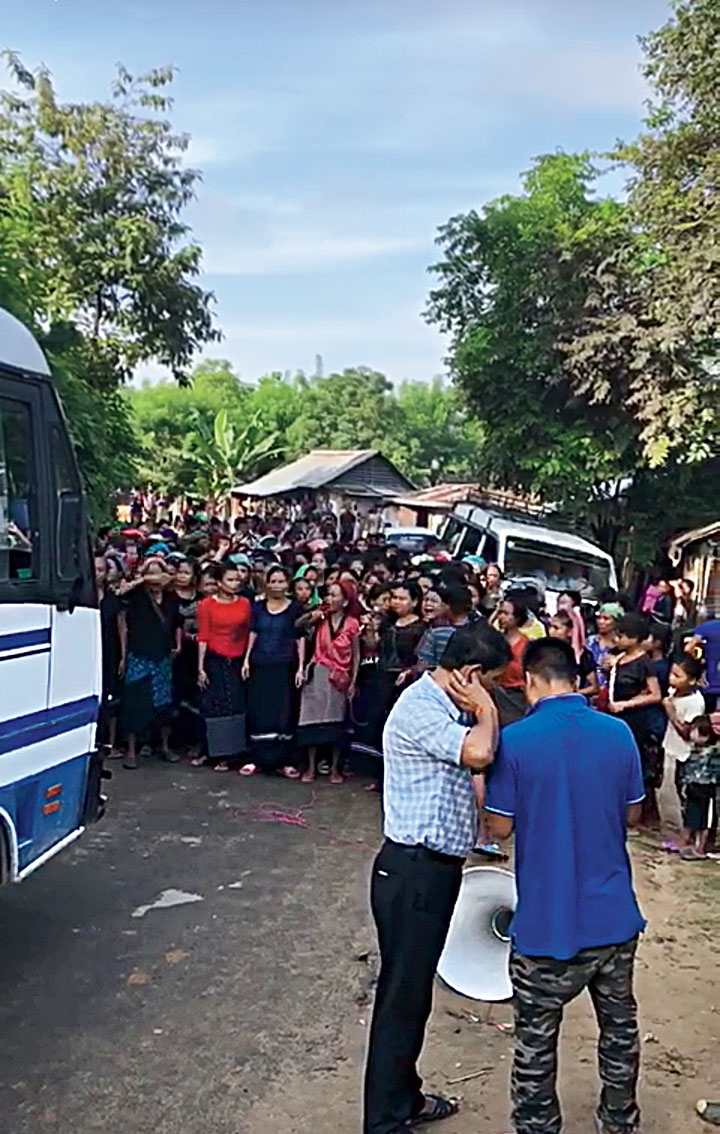 ---
Agartala
|
Published 02.11.19, 07:17 PM
|
---
Bru refugees living in six relief camps in Tripura continued their indefinite road blockade for the third day on Saturday in protest against the suspension of essential supplies by the government.
The Mizoram Bru Displaced People's Forum claimed that the two people, including an infant, had died of "starvation" on October 30 after the Centre "stopped providing free ration and cash-dole" to the inmates of the relief camps since last month following commencement of the ninth and final repatriation process from October 3.
North Tripura district chief medical officer Jagadish Nama denied the allegations, saying the infant died from an "unknown disease".
The forum's general secretary Bruno Msha said, "Only three of the baby's eight-member family received rations till September 30. After the ration was stopped, his mother didn't have milk to feed him. They don't have money to buy medicines as the cash dole has also stopped. We feel the child died because of shortage of food. An old woman died in the camp because of the same reason."
Philip Apeto, a Bru refugee, told The Telegraph, "It is very difficult for us to procure food from the forest for 35,000 people living in the camps here. The government wants us to repatriate to Mizoram but how can we do so with an empty stomach. Our demand to continue supply of food and cash dole is being ignored by the government. We will not repatriate on empty stomachs. We want food. People are hungry here."
Nayati Apeto, a 28-year-old Bru refugee, said nobody from the administration had approached them with any positive response. "Mothers here are not even able to breastfeed their children. This needs to be sorted soon, else a number of people will die. An infant and a 60-year-old have already died," she claimed.
The forum's president, A. Sawibunga, told The Telegraph, "There is no reservation for government jobs in Mizoram and no future for the Bru community. We were forced to leave Mizoram. Some people went to Assam but they again shifted us to Tripura. The government of Tripura made relief camps of which three are in Panisagar sub-division and the rest are in Kanchanpur sub-division."
The police administration has beefed up security in the area.