BJP starts tie-up talks with Sikkim parties
Party looking for pre-poll alliance after Bimal Gurung's GJM severed ties with it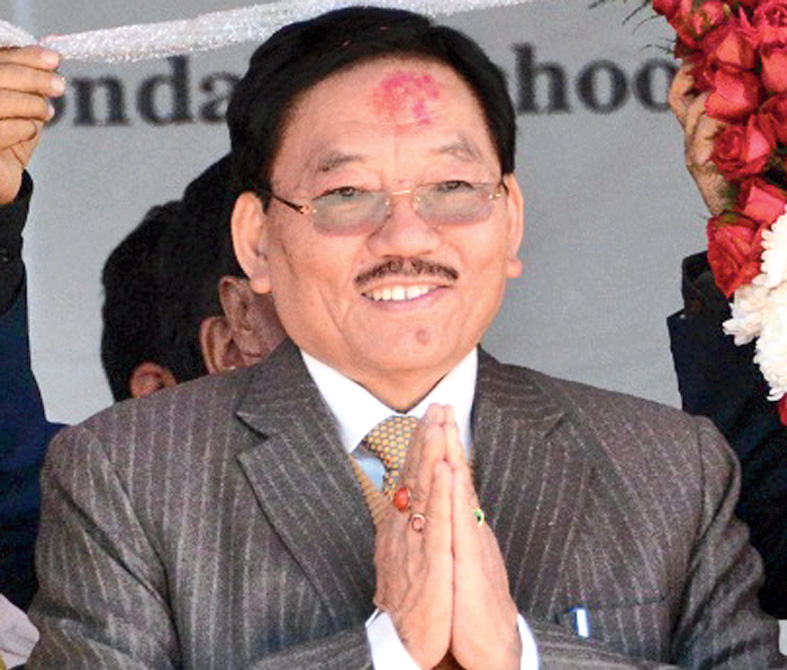 ---
|
Gangtok
|
Published 21.01.19, 08:46 PM
---
The BJP has initiated talks with various parties of Sikkim other than the ruling Sikkim Democratic Party to explore possibilities of having a pre-poll alliance for the coming Assembly and Lok Sabha elections.
Nitin Navin, the BJP's election in-charge for Sikkim, separately met leaders of the Hamro Sikkim Party, Sikkim Rajya Manch and Sikkim National People's Party, among others, over the past two days and discussed various issues concerning Sikkim, including the possibility of an alliance.
"We met BJP workers and held talks with various regional parties to know their minds and get an understanding of the situation here. Very soon, we will take a decision on this issue (alliance)," Navin told a press conference at Singtam, 28km from here, on Monday.
The BJP leader said his party had lined up a number of programmes in the state in February and March. "We will take along all those who agree with our policy, our agenda and our style of working. What is certain is that the BJP will form the government."
Asked about the present relationship between the BJP and SDF, Navin evaded a direct response.
The SDF is part of both the BJP-led National Democratic Alliance and North East Democratic Alliance.
Parties like the HSP have asked the BJP to remove the SDF from both the NDA and NEDA as a pre-condition for an alliance. "We are standing firm by our demand. They (BJP) said they would get back to us after January 25," said Biraj Adhikari, the HSP spokesman.
Other parties The Telegraph spoke to also said the talks with Navin were very general in nature and no specifics were discussed..
SDF president and Sikkim chief minister Pawan Chamling, on his part, accused the opposition parties of selling out to the BJP. "A buyer has come from Delhi. All opposition parties of Sikkim are being auctioned. They will be brought at different rates," he said, adding that this vindicated his assertion that the opposition parties are owned by outsiders.
Adhikari, however, said the HSP was neither up for grabs nor would it sell the interests of the Sikkimese people.
"Buying and selling is Mr Chamling's speciality. Even today, he boasts about superior strength in the Assembly based on members which he bought from another opposition party," he said, referring to the defection of seven MLAs from the SKM to the SDF.