Bajali happy with district tag but won't stop protests
Declaration nothing but an appeasement to quell the CAA agitation, claims Bajali residents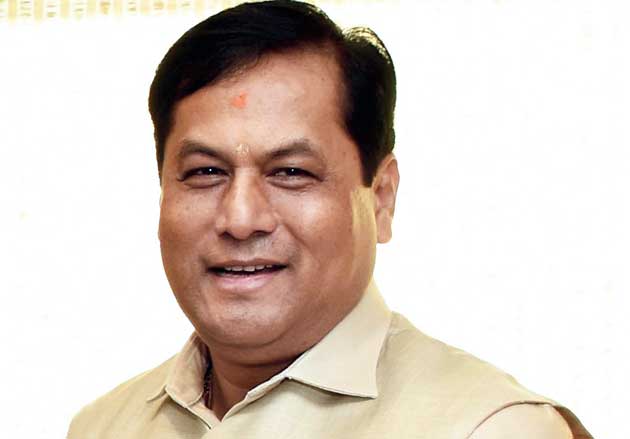 ---
|
Nalbari
|
Published 26.12.19, 08:51 PM
---
There is a mixed reaction among people following the Assam cabinet's recent decision to upgrade Bajali subdivision to a district.
The subdivision, created by the British in 1841, is in lower Assam's Barpeta district. The demand to upgrade it to a district is quite old. Bajali is 95km from Guwahati and nearly 40km from district headquarters Barpeta.
According to many residents of Bajali, comprising Bhabanipur, Sarukhetri and Patacharkuchi Assembly constituencies, the declaration by the state government was nothing but an appeasement to quell the agitation against the Citizenship Amendment Act, 2019. They welcomed the Sarbananda Sonowal government's decision, but vowed to continue their protests against the contentious Act till it is repealed.
The state cabinet has recently given its nod to the formation of the new district with Pathsala as its headquarters, honouring a decade-long demand of the inhabitants of the subdivision. The population of Bajali subdivision is 91,183, including 45,847 women.
Welcoming the cabinet decision, Hiteswar Lahkar, a social worker of Lachima village in Sarukhetri, said they would not stop the agitation after "taking a lollipop".
"If the Assam government thinks that the declaration of a new district will appease the people of Bajali, they are wrong. We will never take a nap after taking a lollipop. We will continue our anti-CAA protests until it is scrapped," he said.
Local student leaders also said protests would not stop even after the cabinet decision. Barpeta district AASU president Samudra Patgiri said: "We welcome the Assam government's decision, but the CAA will not be accepted. The protests will continue at Bajali."
Other student leaders, including the Bajali unit president of the AJYCP Mridul Talukdar, Barpeta district committee of the All Assam Kalita Jonogosthi Sanmiloni Students' Union (AAKJSU), also echoed Patgiri and said the agitation would not be called off in Pathsala until the act is repealed. Talking to this correspondent, president of the Bajali BJP committee, Nagen Choudhury, was overjoyed and distributed sweets among residents at Pathasala.
The people of Sarupeta-Bhabanipur, near Bajali, organised an anti-CAA protest meeting at Gorhapit in Barpeta district on Tuesday which was attended by eminent artistes, including Zubeen Garg, Surya Das, Bhitali Das and Babu Baruah.
Some students from various parts of the state such as Kasturi Chutia of Handique Girls' College besides Rahul Bordoloi, Manisha Deka, Niyor Deka and Hrishikesh Medhi of Cotton University also took part in the meeting.
Zubeen said, "I have been singing for decades. Now I have started a musical protest against the citizenship act." He urged people to continue protest against the CAA in a united manner.