Assam needn't worry about bill, says BJP
Total protection will be given to indigenous sons of the soil in the days to come: Sarbananda Sonowal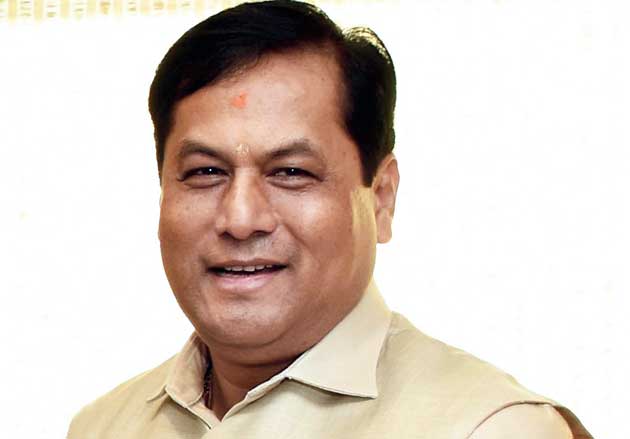 ---
|
Guwahati
|
Published 02.12.19, 08:42 PM
---
Assam chief minister Sarbananda Sonowal and state BJP president Ranjeet Kumar Dass on Monday came out in support of the Citizenship (Amendment) Bill, 2019, amid statewide protests against it.
"The indigenous sons of the soil need not worry. The government is responsible for their safety. We have taken steps to protect their land, culture, literature, existence and pride. We have taken several steps, including preparing land policy. Complete protection will be given to the indigenous people of the state in the days to come," Sonowal said on being asked his stand on the bill.
The chief minister is known for his silence on the issue while his cabinet colleague Himanta Biswa Sarma and many other BJP leaders have been vocal in support of the bill.
Dass, on the other hand, thanked Union home minister Amit Shah for the bill. He added that the bill is an ideological commitment of the BJP.
"The state BJP heartily thanks Shah for his effort to bring the bill (in Parliament) next week," he said.
The comments of Sonowal and Dass come at a time various organisations in the state are up in arms against the bill that seeks to give Indian citizenship to "persecuted" non-Muslim communities from four neighbouring Islamic countries.
Dass criticised the Congress for "not participating in discussion with Shah". The Union home minister has been holding rounds of meetings with political and apolitical organisations from the Northeast on the bill for the past few days. "The Congress does not have the capability to meet Shah on the issue. The party is in a dilemma. The Congress has one stand on the bill in Barak Valley and another in Brahmaputra Valley," he said, adding the other political parties with a clear stand on the bill have discussed the issue with Shah.
Claiming that the central government is concerned about the state, Dass said had it not been the BJP at the Centre, the Clause 6 of Assam Accord would have remained in paper. The Centre has formed a committee to suggest how to implement the clause, he added.
On protests by students of Cotton University against the bill, Dass said: "Ninety per cent students of the university are not involved in the agitation. I went to the university and talked to the students. They said the bill is needed."