Lawyers plan to move Supreme Court
All Assam Lawyers' Association has decided to challenge the Citizenship (Amendment) Bill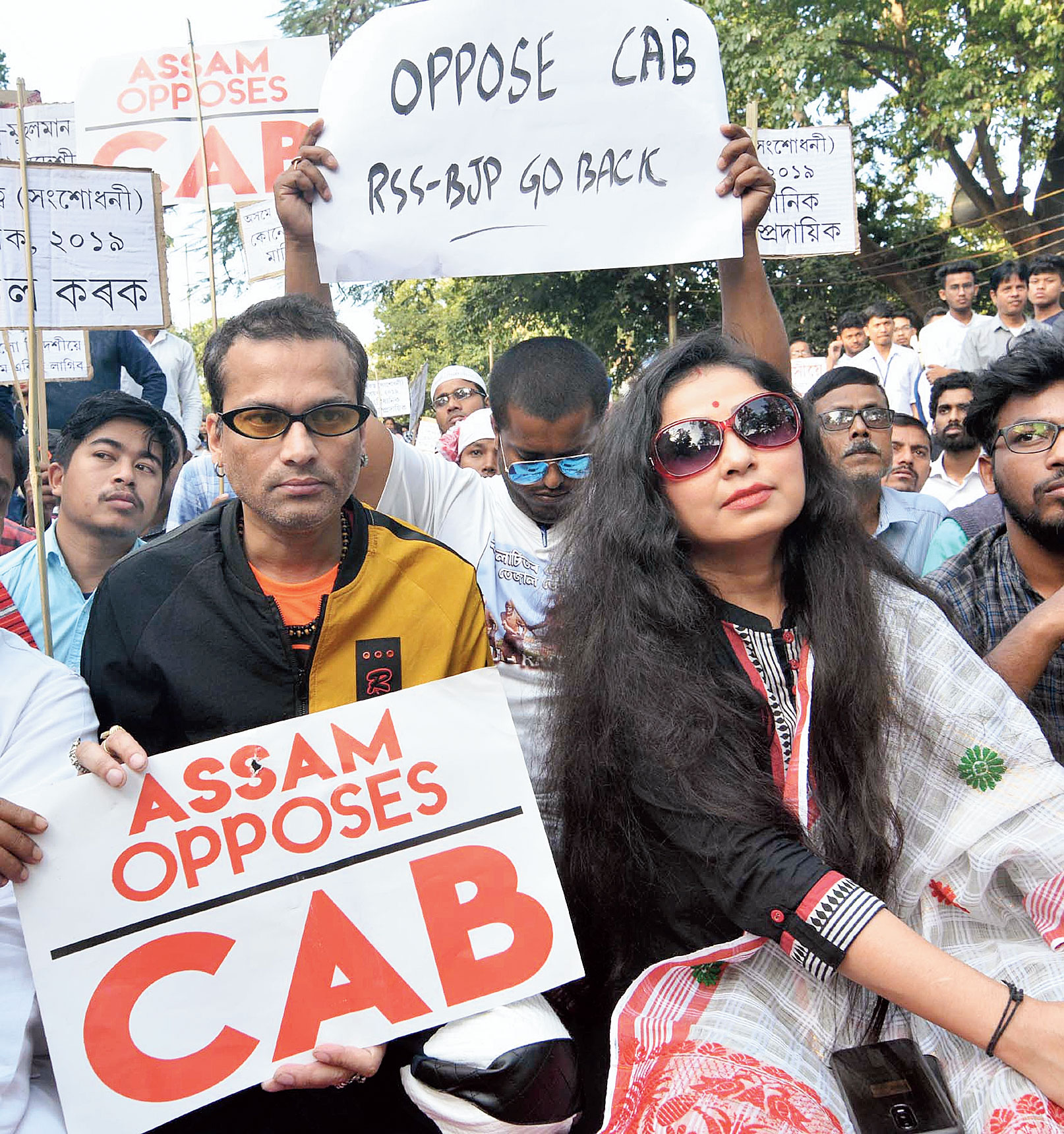 ---
Guwahati
|
Published 06.12.19, 07:41 PM
|
---
The All Assam Lawyers' Association (AALA) has decided to challenge the Citizenship (Amendment) Bill in Supreme Court if it is passed in Parliament.
The umbrella body of lawyers in the state believes the bill will not stand in court as it violates the spirit of the Constitution.
AALA working president Ashok Kumar Mahanta on Friday said, "CAB is anti-secular and against the Preamble to the Constitution. If the bill gets Parliament's nod, then the lawyers' body will have to move the apex court."
The association has been opposing the bill and had challenged its legality in front of the Joint Parliamentary Committee constituted to examine the Citizenship (Amendment) Bill, 2016.
AALA president David Ledger said, "CAB will dismiss the Assam Accord, which the people of the state can't accept. Without implementing the Accord, the Centre now wants to bring CAB which will nullify not only the Accord but its cause too. It will have an adverse effect on the state's language, culture and economy."
While the bill seeks to grant citizenship to members of six minority communities from Afghanistan, Pakistan and Bangladesh who came to India on or before December 31, 2014, the Accord had fixed March 25, 1971, as the cut-off date to identify foreigners.
Though the new bill proposes to exclude the tribal areas of Assam, Meghalaya, Mizoram and Tripura, covered under the Sixth Schedule, and Arunachal Pradesh, Nagaland and Mizoram, where inner-line permit is applicable, from its purview, AALA alleged that the Centre is trying to bait the people of the state with false promises.
"All these promises are lollipops. The Centre didn't make the proposed amendments of the bill public, didn't seek public feedback and is trying to impose it forcibly upon the people of the region. It's illegal," Mahanta said.
AALA warned that the Centre's push for the bill would create unrest in the region. "Due to the Centre's double standards and autocratic attitude, the region may suffer unrest. Both the Union and state governments would be responsible for any such crisis," Ledger said.
The lawyers' body said it would extend its support to all anti-bill movements, its members would join the protests and it would also launch its own protests soon.