Assam government aims to focus on road links to schools and hospitals
The announcement came a day before Sarma is going to table the state budget of 2020-21 on Friday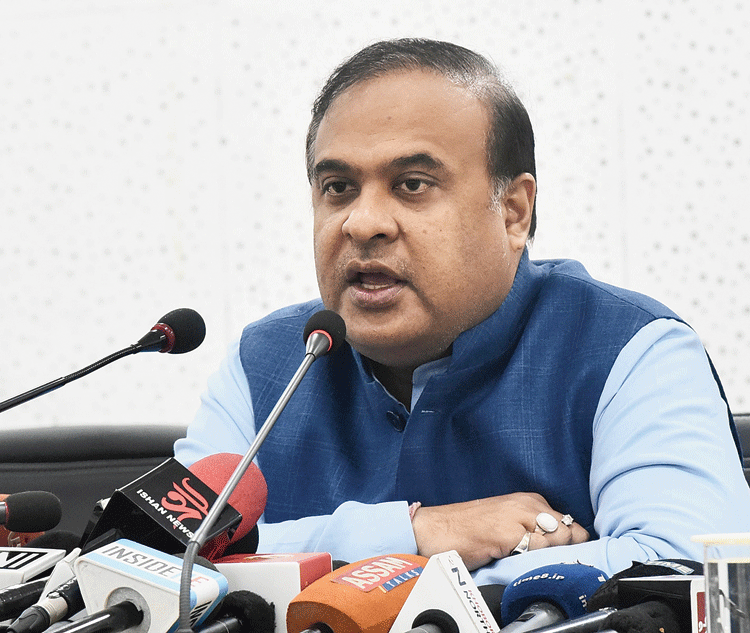 Himanta Biswa Sarma
File picture
---
Guwahati
|
Published 05.03.20, 08:33 PM
|
---
The Assam government aims to connect all schools and hospitals of the state with roads, said public works department (PWD) minister Himanta Biswa Sarma in the Assembly on Thursday.
The announcement came a day before Sarma, who also holds the finance department, is going to table the state budget of 2020-21 on Friday.
The minister was replying to questions of the Oppositions who were pressing for better road connectivity in the state.
Sarma said, "The state's gross state domestic product (GSDP) has gone up in recent years and the biggest beneficiary of it, is the road sector. The PWD has already taken up projects to connect the state's all religious places with improved roadways. The state government's next aim is to connect all schools in the state with proper roadways and then all the hospitals phase-wise."
The minister added that the prime focus of the PWD has now shifted from "quantity" to "quality" of the roadways.
He told the House that the state government has completed almost 4,300km roadways under the Pradhan Mantri Gram Sadak Yojana (PMGSY) during 2019-20.
The finance minister said, "It's time that the department needs to focus on the quality of the roads. Though many roads were built in the state, there are complaints regarding the quality in some cases. Therefore, the state government has been planning to bring new methods like standardising the rates for the construction work across the state based on their geological positions. A uniform standard rate needs to be fixed. The state government also aims to create a pool of expert engineers to check the quality of the roads built."
The minister added that the government is also contemplating to rope in a "third party" to verify the quality of the roads in the state.
"The state PWD is aiming to build 5,000km of roads and 126 wooden bridges across the state. These roads will have rest camps or bus stops every 2km, proper marking and tree plantations on the sideways. There will be awareness drives to make the rural population aware of how to determine the quality of roads. All these and more will be reflected in tomorrow's budget," Sarma said.