Assam bus operators welcome hike
The Assam state cabinet took the decision to hike the bus fares on Monday night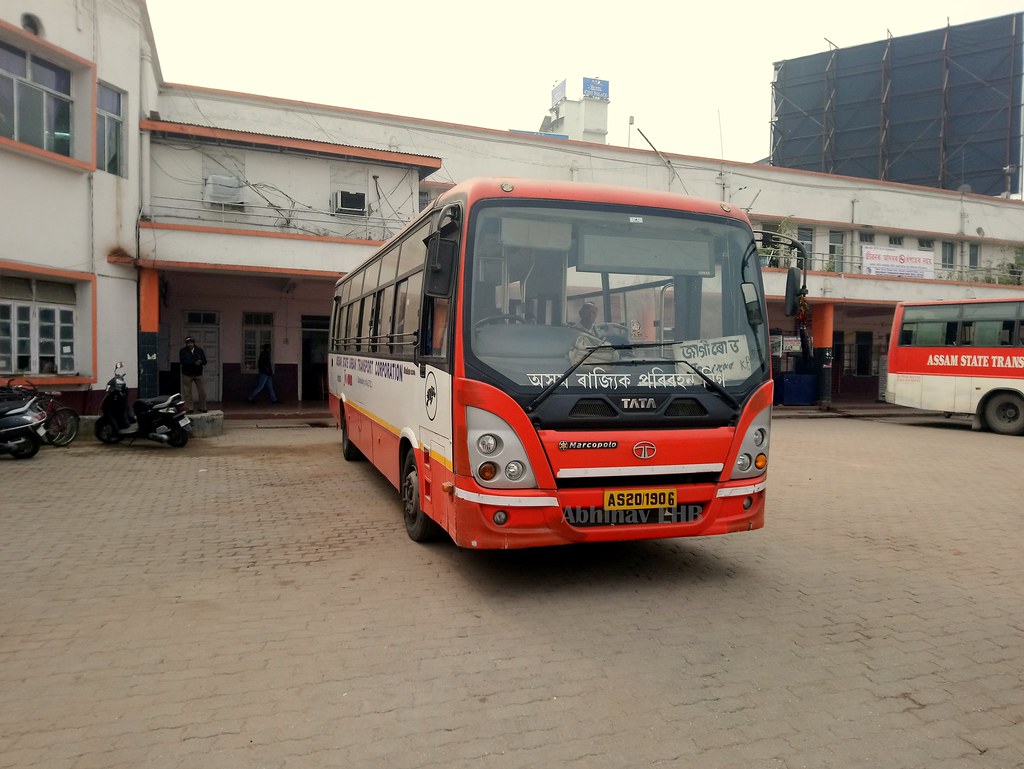 The association had called a 24-hour chakka bandh on October 3 demanding the hike
flickr
---
Guwahati
|
Published 22.10.19, 06:57 PM
|
---
The All Assam Motor Transport Association has welcomed the state government's decision to hike fares by 25 per cent but there is resentment and confusion among commuters because operators had increased fares by 40 per cent last year.
The state cabinet took the decision to hike the bus fares on Monday night.
Association secretary general Pradip Das said on Tuesday, "We are thankful to the state government for the decision. It is our long-standing demand. However, we had been demanding 40 per cent increase in bus fares. It was last regularised in October 2012.After the government notification, we will need two to three days to prepare a detailed fare chart. So, we are hoping it will come into effect from the first week of November. The increase will be on the fare mentioned in the 2012 notification. For long-distance buses, the fares might increase by Rs 80 to Rs 100."
The association had called a 24-hour chakka bandh on October 3 demanding the hike. "Diesel prices and vehicle registration fees have risen since 2016 because of which bus operators are facing a tough time. Hence, a limited increase in bus fares was inevitable. We also submitted a memorandum to chief minister Sarbananda Sonowal and governor Jagdish Mukhi on September 25. We are demanding regularisation of bus fares," Das said.
The decision, however, has angered commuters. Niren Baruah, a commuter between Guwahati and Nagaon, said, "There are limited government buses and fares are also low compared to commercial vehicles. There is hardly any alternative. We urge the government either to withdraw its decision or to control the prices of essential items."
He said how the operators had unilaterally increased fares by 40 per cent in October 2018 in the middle of negotiations with the government. "Now fares have increased by 25 per cent. So overall, there will be a rise of 55 per cent. If 25 per cent is charged on the already hiked fare, it will be increased by 75 per cent. There is a lot of confusion and the government should clarify it."
Das clarified the hike is 25 per cent over the 2012 fare. "If anybody is charging more, they will have to reduce it. The regional transport authority will have to check if somebody is charging more."
Transport minister Chandra Mohan Patowary had said in the Assembly last year that fares had been increased by 30 per cent after 2012. Long-distance buses had, however, started collecting the increased fare (40 per cent) from commuters. Das had said there were no untoward incidents while collecting increased fares on the long-distance buses.
Regional political party Asom Songrami Mancha condemned the cabinet decision. "The government has surrendered to private operators. The decision will affect mostly commuters, who prefer public transport. The government has totally failed to manage public transportation. We demand the government to withdraw the decision immediately because fares were also increased in October 2018 by 30 per cent or it should clarify what is the actual hike," Mancha working president Adip Phukan said.