Another FIR against teacher
The teacher had posted a status on her Facebook account allegedly defaming Shab-e-Barat festival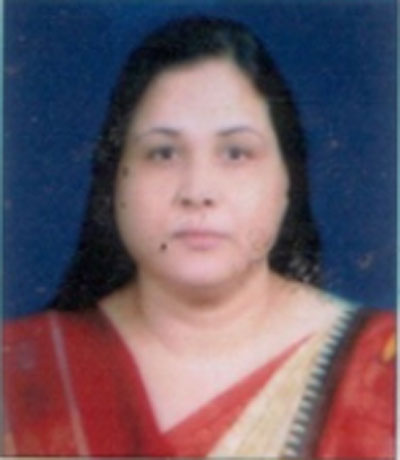 ---
|
Nalbari
|
Published 24.04.20, 10:58 PM
---
One more FIR has been filed against Rupa Rani Bhuyan, who teaches English at Mangaldoi College in Darrang district, which sources said, was lodged for another Facebook status posted by her recently.
Raja Foundation secretary Muhammad Faruk Abdullah Nuri has filed an FIR against Bhuyan at Sipajhar police station complaining that Bhuyan had posted a status on her Facebook account allegedly defaming Shab-e-Barat festival.
"Bhuyan had allegedly tried to defame the Islamic festival of Shab-e-Barat. We demand the administration to take speedy and proper action against Bhuyan for posting such communal comments on social media," Nuri said. "Such activities may lead to enmity between different groups," he said.
Multiple FIRs have been filed against Bhuyan for purportedly trying to defame Sahitya Akademi awardee and former Asam Sahitya Sabha president Syed Abdul Malik by uploading excerpts from Moi Asomiya (I am Assamese), a popular poem on social media.
Bhuyan later deleted both posts where she uploaded the poem Moi Asomiya and another post about Shab-e-Barat.
The Assam Congress on Thursday said Bhuyan was no longer with the party. PCC secretary-cum-spokesperson Prafulla Kumar Das said, "Though Bhuyan was a member of the Congress earlier, she had resigned from the party."
After the statement by Das, Bhuyan had posted another status on her Facebook profile on Thursday night, where she uploaded two notices of the Assam PCC — one of the explanation statement, released by Das, while the other was of the approved list of committees constituted for the purpose of the 2019 Lok Sabha election.
According to the PCC notice, dated February 2, 2019, her name was endorsed along with four others by the "Campaign Committee" of the PCC.
Regarding her Facebook status about Malik's poem, Congress MPs Pradyut Borodoloi and Abdul Khaleque also condemned Bhuyan. Bordoloi and Khaleque even appealed to the government to suspend her from her job.