7 BEd colleges lose NCTE tag
Authorities of Sipajhar BEd College will appeal online to the NCTE to negotiate on the conditions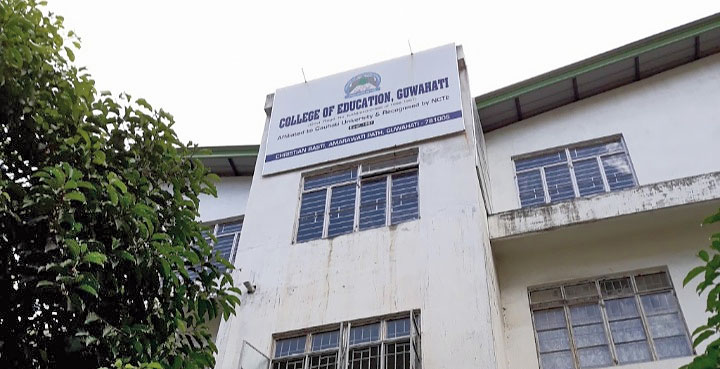 ---
|
Guwahati
|
Published 07.09.19, 07:21 PM
---
The National Council of Teachers Education (NCTE) has withdrawn recognition to BEd courses in seven Assam colleges.
The seven colleges are Sipajhar BEd College, Dr Anita Baruah Sarmah College of Education in Guwahati, College of Education in Guwahati, Govt B.T. College in Goalpara, Krishna Bora BEd College in Lanka, K.R.D. College of Education in Chaygaon and College of Teachers Education in Mangaldoi.
A notification from the Gauhati University academic registrar to the secretary to the vice-chancellor, secretary to the registrar, controller of examinations and other authorities said the seven colleges are barred from taking fresh admissions for the 2019-20 BEd course. It said the colleges can take fresh admissions for the 2020-2021 session if they improve their infrastructure prescribed by the NCTE by September 20. In case the colleges fail to do so, jobs of over 100 teachers will be at stake. Sources said the development came as the colleges failed to meet the minimum requirement in terms of faculty members and infrastructure necessary to run BEd courses.
"The NCTE has laid down some conditions before us for withdrawal of the de-recognition status which would be effective from 2020-2021. Students in their second year can complete the course. We are barred from taking fresh admissions. We are waiting for the directives from the NCTE's office in Bhubanes-war, Odisha," principal of College of Education Mandira Chanda said. "We are worried since the jobs of all teachers are at stake. We don't have the minimum land requirement as laid down in the conditions. We are the oldest college of teachers education here. The college was established in 1987 and we have been producing quality teachers since then. We have 14 teachers against the requirement of 16 to teach 100 students. We are hopeful for a NCTE directive that would allow us to teach 50 students as we will be able to meet the requirement," he said.
The authorities of Sipajhar BEd College will appeal online to the NCTE to negotiate on the conditions.