Christmas Eve, in association with The Telegraph, held at Capella, AltAir was a fun affair. As another Christmas rolled in, the crowd rocked to familiar tunes and munched on warm plates of goodness.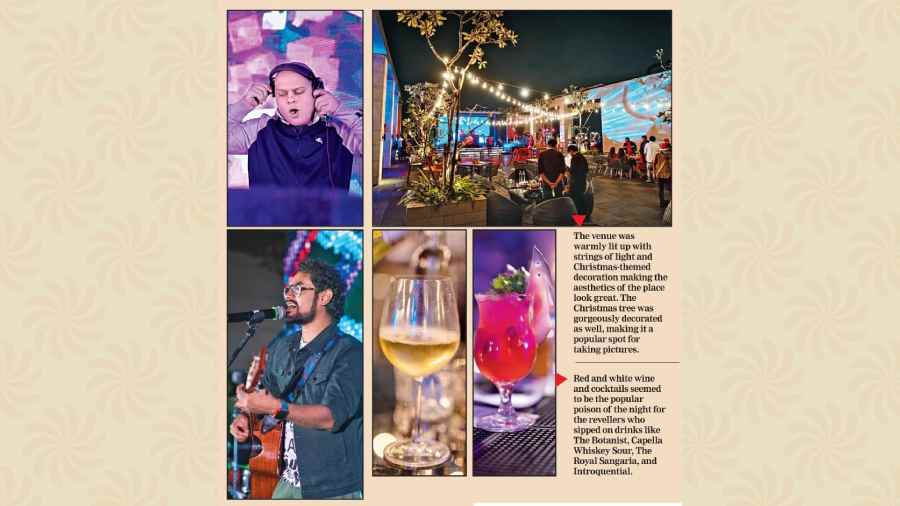 "We are thankful to our guests for showering their constant support and love. Capella has always been one of the most popular choices for the people here when it comes to the party season. This Christmas Eve too, it has witnessed a successful event with DJ Kiran Kamath. The party spirit was high amongst the guests with all Covid-19 protocols being maintained," said Ayan Mitra, general manager, AltAir, Ambuja Neotia Hospitality.
The party also saw live singing by Tomojit, followed by a high-octane performance by DJ Kiran Kamath, who played at Capella on the night of Christmas Eve. "It was really enjoyable and I enjoyed playing to the crowd. The crowd seemed to love a variety of songs, mostly Bollywood tunes as well as some popular English tunes," said Kiran.