For 71-year-old Chanchal Kumar Ghosh, rising medicine prices and long lines outside pharmacies had become a bane, especially near his home in Katwa, Purba Bardhaman. However, things changed for him and many others after a pharmacy called TABLT went online. "I have been a regular customer ever since they started in 2018. I just have to call them and they promptly send the medicines over to my home. The discounts and free home delivery are a major relief for senior citizens like me," he said.
It is to help people like Ghosh, who reside in non-metro cities and don't receive delivery from pharma giants, that TABLT came into being. The Kolkata-based startup recently raised $1.5 million in funding and is set on disrupting the pharma industry.
Outsiders themselves
TABLT's journey started in 2008, when CEO Anish Agarwal first met co-founder and CTO Anant Jain, after they arrived in Kolkata from non-metro cities to do their BTech in Computer Science at the Institute of Engineering and Management (IEM). While Anish came from Asansol, Anant arrived from Jiaganj, but they had both experienced a problem that they felt was universal. "All of us have had some experience in our childhood where neither do you get all your medicines at one pharmacy, nor do you get a discount," said Agarwal. 
The duo set up Sabse Sasta Dukaan in 2016 and helped online pharma giants like PharmEasy acquire clients. "Working with them gave us much more clarity over the problem. While these big firms were providing great service in metros, there was no supply chain in tier 2 cities, or towns and villages. Pharmaceuticals in India is a $40 billion market, and we realised there was an amazing business opportunity if we could create a disruption and meet our customer's needs," added Agarwal.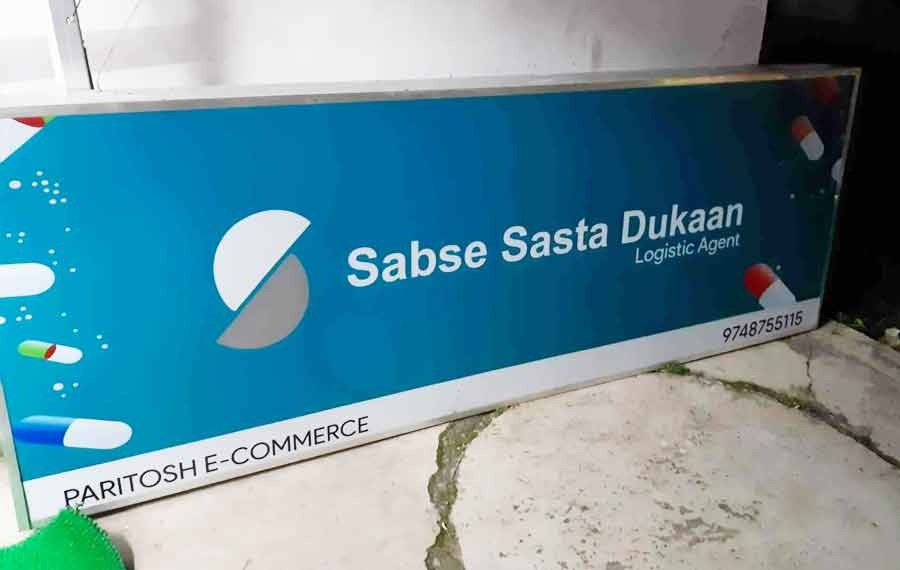 Anish Agarwal and Anant Jain set up Sabse Sasta Dukaan in 2016
And so, in September 2018, TABLT was born. In 2020, Agarwal and Jain promoted one of their foremost workers, Vivek Goenka, as co-founder and COO. 
Agarwal considers their time at Sabse Sasta Dukaan as a 'practical MBA', which helped them start their new venture with more clarity. "We did not try to copy any other online pharmacy, and reimagined our business from the customer's perspective." This resulted in them focusing their marketing on small towns in West Bengal, Bihar, Jharkhand and Odisha. They also turned their business vernacular, providing both call and app support 24x7 in Hindi, Bengali and Odia, apart from English.
A different strategy
"Over 40 per cent of our business comes from calls, which we feel has allowed us to engage elderly customers. Seventy per cent of our users are above 40 and 11 per cent are above 70. We want customers to think of our call centre number, 9089085252, as the best way to procure medicines. Unlike competitors, we don't encourage customers to download the app, but to call."
Agarwal argues that the logic behind this strategy is that once a customer is comfortable, they will automatically switch to the app. The 20 per cent revenue that the app generates shows the strategy is working. He also adds that no one else is providing customers with the option of navigating through an app in Bengali, or using their mother tongue to communicate with a call centre executive.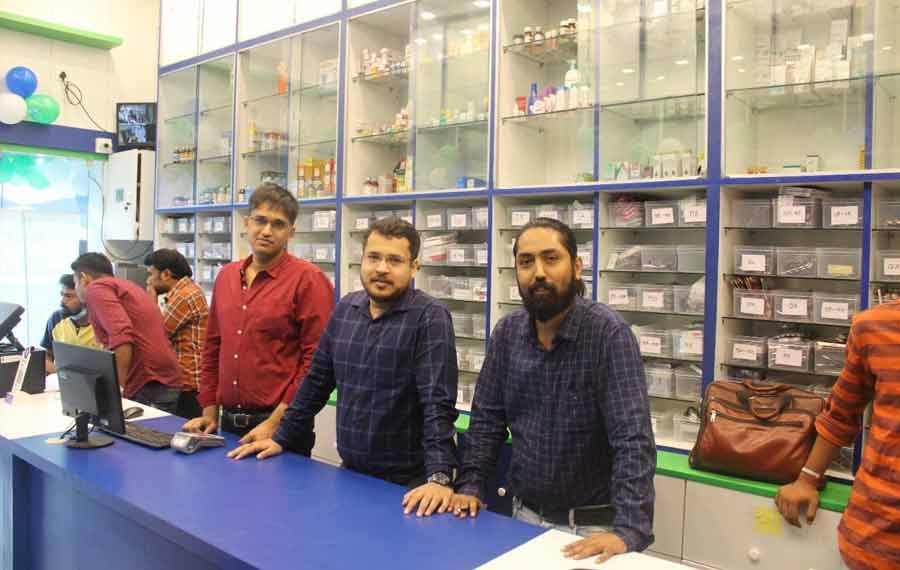 (L-R) TABLT co-founders Anant Jain, Anish Agarwal and Vivek Goenka at one of their retail outlets
Apart from their warehouses in Kamarhati and Bokaro, Agarwal also attributes their distribution partners for their success in penetrating the remote villages of eastern India. "We have 500 community partners, whom the customers can walk up to and place orders from semi-urban and rural regions. We don't outsource the delivery but arrange to have it dropped to the community partner through our own van, so they can personally deliver it to the customer within a day. From Kotulpur to Kamarpukur, we are making good on our 24-hour-delivery promise in small towns and villages," he said.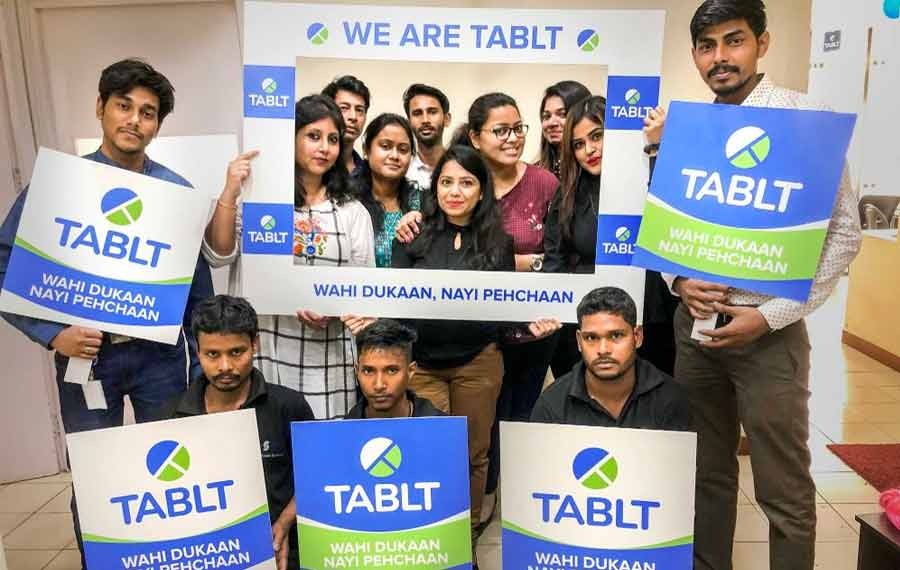 TABLT workers at their office
A 20 per cent discount, coupled with a 'no question return policy' has been another factor that has helped rope in customers outside metros. "Since our inception, we have generated Rs 100 crore in business and passed down almost Rs 20 crores in discounts," Agarwal said.
Kolkata's startup ecosystem
He also credits the advantages of starting a new business in Kolkata. "People tend to look upon the startup ecosystem in Kolkata with suspicion. However, a company like ours is proof that you can even raise funding and create a scalable business in the east. In fact, Kolkata's ecosystem is upgrading at very fast. Due to the young workforce and low cost of doing business, we have been able to pass on the benefit of discounts to our customers. The helpful nature of this ecosystem has also led to us to scaling," he said.
Looking ahead, TABLT has plans to expand to Uttar Pradesh and Assam over the next year. Ten other states have also been identified for expansion over the next two years. While the goal is to grow fast, the central mission remains to help people from small towns and rural areas have reliable and quick access to medicines.