Wrestling royalty is an overused phrase in sports entertainment. But if there is one man in the current WWE roster who exemplifies these two words, it is Ludwig Kaiser (whose real name is Marcel Barthel). The son of European wrestling legend, Axel Dieter, the 33-year-old established himself as one of independent wrestling's most accomplished names in his native Germany, and then the UK, before moving to WWE in 2017.
Presently one of the mainstays on the Raw brand, where he is one-third of the compelling stable Imperium (along with Gunther and Giovanni Vinci), Kaiser is all set to feature in WWE's mega event, Superstar Spectacle, at the GMC Balayogi Indoor Stadium in Hyderabad (My Kolkata will be there to bring you all the action) on September 8.
Ahead of his debut in India, My Kolkata spoke to Kaiser over video call to discuss his formative days in wrestling, the influence of his father, facing John Cena and Seth Rollins at Superstar Spectacle and more. Edited excerpts from the conversation follow.
My Kolkata: Tell us about your initial days in professional wrestling and the role that your father played in it.
Ludwig Kaiser: I grew up with professional wrestling, which was the number one priority for my dad. He had done that for 33 years and was the one who taught me to appreciate and respect this beautiful sport. Wrestling is so deep in my DNA that I can't even put my finger on when it all started. Back in the day in Germany, kids weren't allowed to attend events if they were under 18. But I was smuggled backstage into the locker room. Seeing all those gigantic men over there, oozing charisma, made me fall so deeply in love with wrestling that I can't quite put it into words.
'You have to sacrifice a lot to be a professional wrestler, and not everyone can'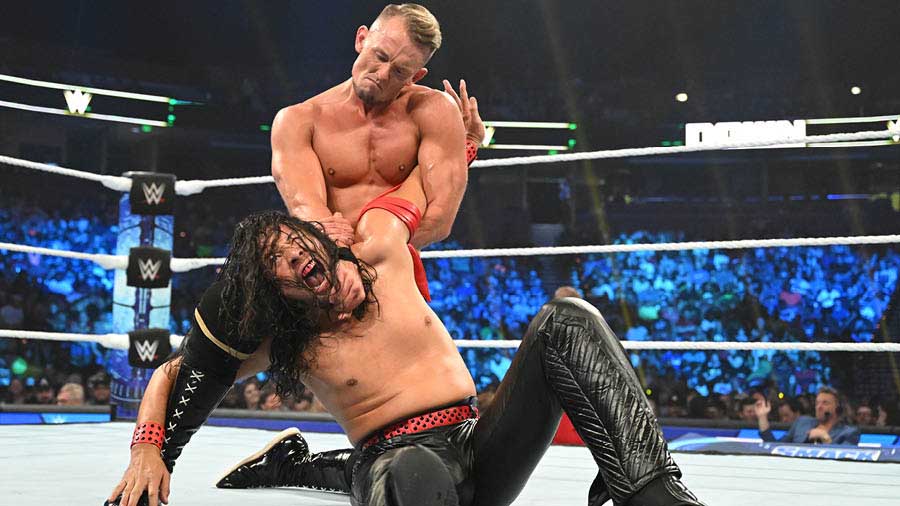 Kaiser's father, Axel Dieter, had a "strict, distinct vision" of how to be a professional wrestler
WWE
Apart from the impact your dad had on you, he also influenced Imperium, especially with his motto, "The mat is sacred". Could you elaborate on that?
Yes, my dad has had a huge impact on Imperium, too. "The mat is sacred" is something he used to say (in German). The idea being that he wanted to bring across how much he loved and respected the people who risk their bodies every week to do what they do. You have to sacrifice a lot to be a professional wrestler, and not everyone can. My dad always told me that you either give it your 101 per cent or not at all. He had a strict, distinct vision of how to be a good professional in wrestling, which reflects in his saying and also in what we do as part of Imperium.
'When I signed with WWE… it felt like I was starting the second part of growing up'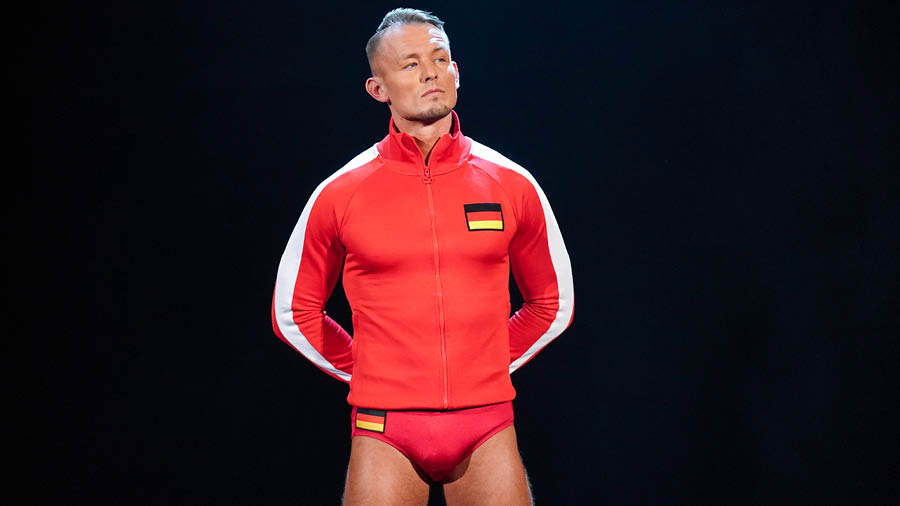 Kaiser started his WWE journey at the company's Performance Centre, before rising through the ranks at NXT and Smackdown
WWE
How was the transition from wrestling in the European independent circuits, where you spent several years honing your craft, to WWE in the US?
I started wrestling in 2007-08, and I remember that for my first wrestling session, I had to help set up the ring, train for three hours in it with my dad, and then dismantle the ring, too. It was six hours of work in total. It taught me that things aren't easy, that nothing is going to be handed to me. At 18, I left home and moved to Hamburg. For the first two weeks, I didn't have an apartment and had to sleep under the ring. At that point, it was all about training, sleeping, eating and repeating.
When I signed with WWE and came to the US (in 2017), it felt like I was starting the second part of growing up. It was virtually like restarting my career. I attended the Performance Centre (PC) practically every day of the week, beginning with base classes and climbing the ladder all over again. At NXT, we had such a deeply skilled roster with so many amazing performers. It was very hard to find my place and get noticed. But I never minded that, never minded all the work. Because it was what I had wanted to do since I was a child. Luckily, it all worked out fine!
'Imperium functions as an organic, well-oiled machine'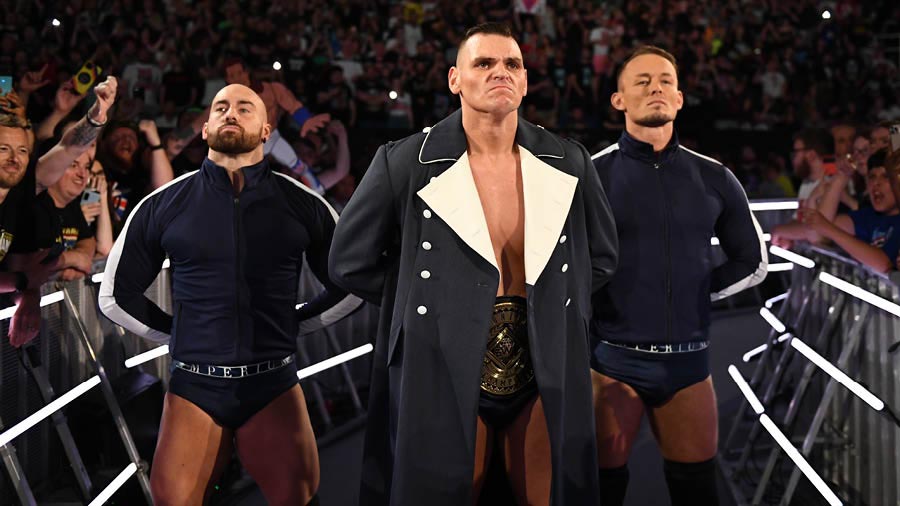 (L-R): Vinci, Gunther and Kaiser together make up Imperium, one of the most formidable stables in WWE
WWE
Earlier this year, you, along with the other members of Imperium, got drafted to Raw from Smackdown, where the three of you have become a force to reckon with. Talk about the bond you share with your Imperium members.
Gunther and I go way back. He's been my best friend for many years, somebody who saw something in me, took me under his wing and tried to help me with opportunities across Europe. He has influenced me professionally as well as personally. Funnily, Gio (Vinci) and I had worked with the same promotions in Europe but never met each other. The first time we interacted was when he picked me up in the hotel after we had both joined WWE. As soon as I closed the car door, we clicked and became friends instantly. It was meant to happen!
During the first couple of months of knowing one another, Gio and I had a healthy, competitive relationship. We'd try to outwork one another, making one another better. That chemistry also grew into what Imperium is nowadays from a tag-team aspect. We knew that we often had to work much harder than other guys, do extra sessions when everyone else stopped. Work ethic wise, Gio and I are very much the same person.
Overall, Imperium is a perfect fit. We all know our roles and it functions as an organic, well-oiled machine.
'Taking on Seth Rollins and John Cena in India is as close to a dream match as possible'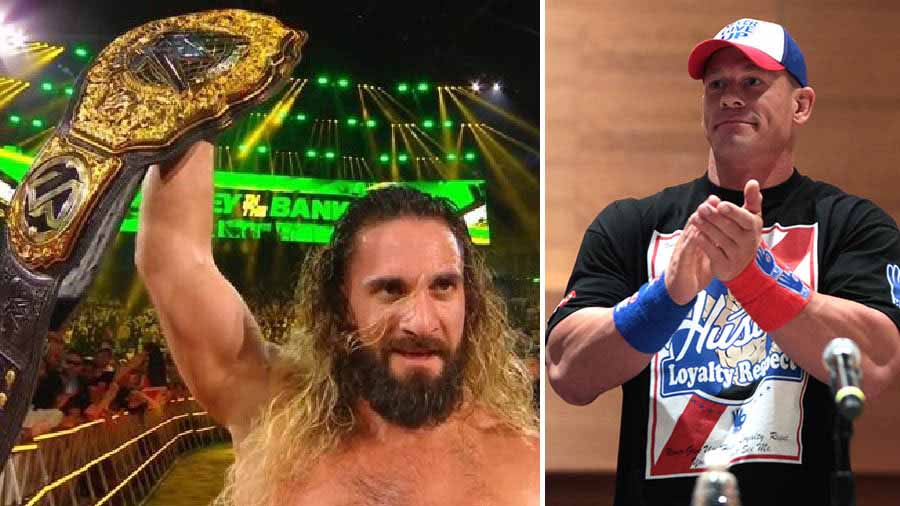 Seth Rollins (left) and John Cena will take on Kaiser and Vinci at the main event of Super Spectacle
Wikimedia Commons
What are you most looking forward to as part of coming to India for Superstar Spectacle?
One of the greatest things in our job, apart from competing, is to see many different peoples and cultures. India has always been on my bucket list, and I've never been there before. I've always got along with the talent from India at the PC, even learnt a few words of Hindi. So, I can't wait for Superstar Spectacle and to experience India. We have an amazing show lined up, which will go down in history. India deserves that, we've had such a terrific fan base over there for so long. The people are so enthusiastic and excited, and so am I right now!
Moreover, taking on Seth Rollins, the reigning World Heavyweight Champion, and John Cena, one of the all-time greats, is as close to a dream match as possible. It's fitting that the show is called Superstar Spectacle because it's going to be quite the spectacle in Hyderabad.
A rapid fire with Kaiser
What is the best wrestling advice you have received so far and from whom?
Shut up and listen, from my dad. He'd tell me to try to steal with my eyes and ears when around people who know more than me. It's something I've followed when in the company of greats like William Regal and Fit Finlay, and all those guys who paved the way for us to come from Europe into WWE.
Your favourite arena to perform in. At least until you wrestle in Hyderabad!
Madison Square Garden (in New York City).
Germany has such a rich history of sports. Who is your favourite German athlete outside wrestling?
That's a hard one. We all love football, so it has to be the all-time top scorer for the German men's national team, Miroslav Klose.
Lastly, the one thing you cannot travel without.
WWE Raw Superstar Ludwig Kaiser is all set for WWE Superstar Spectacle, which will take place at the GMC Balayogi Indoor Stadium (Gachibowli Indoor Stadium), Hyderabad, India, on Friday, September 8, 2023.
Watch the LIVE coverage of WWE Raw every Tuesday on Sony Sports Ten 1, Sony Sports Ten 3 (Hindi) & Sony Sports Ten 4 (Tamil & Telugu) channels at 5.30am IST.
Sony Sports Network is the official broadcaster of WWE in India.