She was named Mohar not just for nothing. Amongst other things, a gold-plated coin will be released on legendary singer Kanika Banerjee's birth centenary year in Santiniketan. Come October 12, it should be destination Santiniketan — which has recently got the UNESCO World Heritage tag — for all Kanika fans as her nephew and his wife along with Kanika Bandopadhyay Memorial Trust, have lined up a series of events to mark the day. Priyam Mukherjee and Ritapa Bhattacharya, both excellent singers in their own right, apart from being Tagore researchers, are entrepreneurial and hugely creative. "For starters, we have converted her abode of many years into a museum which is being called Anandadhara. That was a most natural thing for us to do as we expect a huge number of disciples, fans and tourists to descend on Santiniketan. We have used mostly four rooms where visitors like Satyajit Ray, Lata Mangeshkar, Pt Ravi Shankar, V Balsara and many others would come to listen to her and where she frequented the most," said the duo.
The original house was in a dilapidated state. Priyam and Ritapa used personal resources to spruce up the now glistening museum. The museum will not only showcase the framed gold coin but will also put up on display her Tanpura, Esraj, Harmonium, her trophies, her letters, her spectacles, her bed, her saris, make-up box, necklaces and a wooden chair, initially used by Rabindranath Tagore and then later by the late singer. Kanika Banerjee was named 'Kanika' by Tagore himself (she was initially called Anima) and learnt her early lessons from him.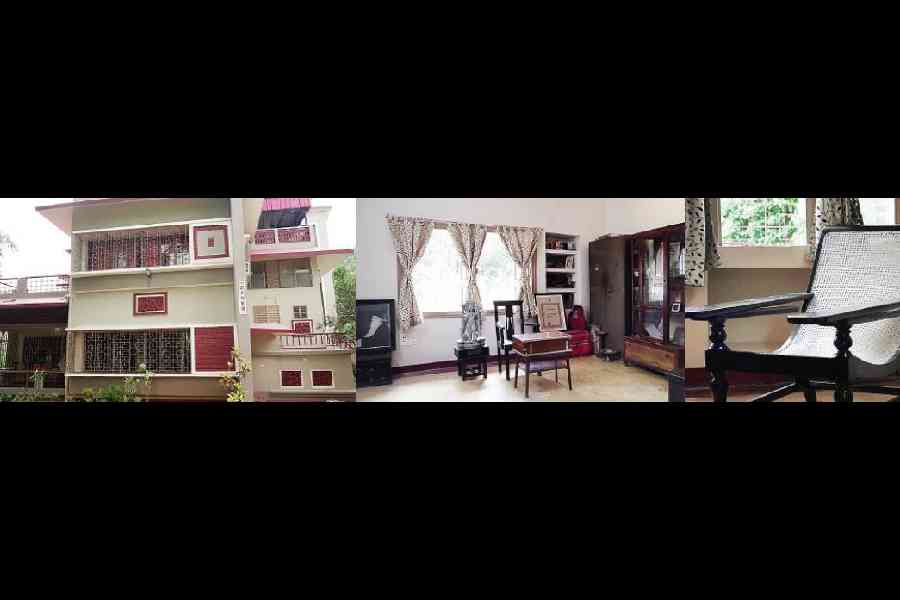 Glimpses of Anandadhara, a musuem of Kanika Banerjee memorabilia, in Santiniketan
Priyam and Ritapa have not only done up a few rooms of the house as museum, but also created an audio-visual room where they have archived her songs. "We will play the songs throughout the year, definitely till October 2024. A fan, Tathagata Sen, who has all the collections of her songs will donate to this archive. Also, Goutam Ghose's documentary on her will be shown in a new reprint," say the duo.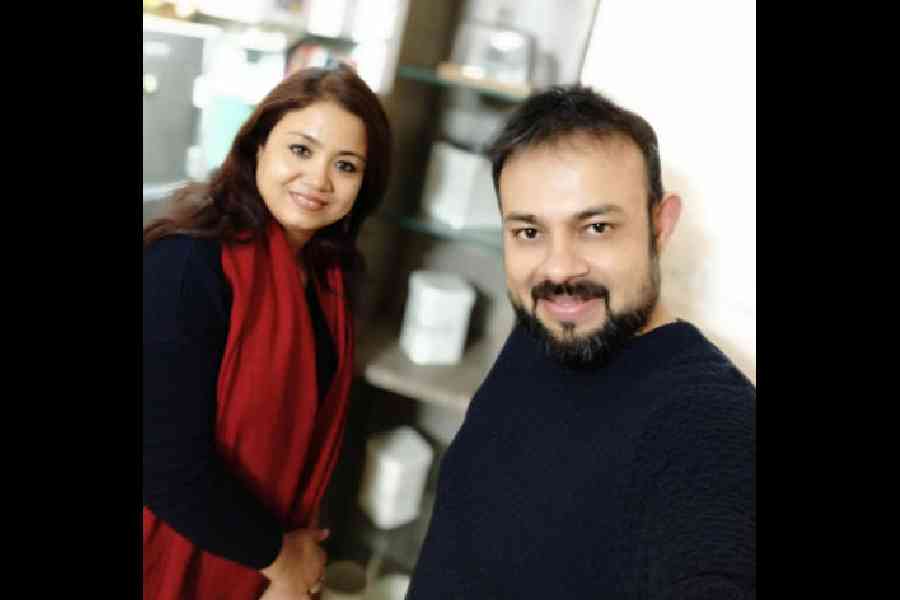 Ritapa Bhattacharya and Priyam Mukherjee
A sculpture of the late singer is scheduled to be installed later in the gardens. The year-long celebrations will carry on not only in Santiniketan but also in Delhi, Tripura, Bangladesh and other states and countries, with publication of a few books on her, the facsimile version of her personal song book and also the creation of a record room which would display her discs, her spools and some other learning materials which researchers can use over a cup of coffee.
On the opening day, those expected to grace the occasion and perhaps sing and read in her memory are Mohan Singh, Pramita Mullick, Rezwana Chowdhury Bannya, Lily Islam, Prabuddha Raha, Bulbul Basu, Soumitra Mitra, Sujoy Prasad Chatterjee and of course, Kanika's own brood of nephews and nieces, who have learnt from her — Shyamasree, Subhasree, Indrani, Ranjini, Sohini and Hirak.