Painter-translator Daisy Rockwell made history when she won the International Booker Prize along with author Geetanjali Shree, whose Hindi novel Ret Samadhi she translated into English as Tomb of Sand.
Rockwell has earlier translated Upendranath Ashk's Falling Walls (2015), Bhisham Sahni's Tamas (2016), and Khadija Mastur's The Women's Courtyard.
Rockwell spoke to My Kolkata in an email chat about her collaboration with Geetanjali Shree, her creative process, the challenges of translation and more.
My Kolkata: Many, many congratulations on winning the International Booker Prize. 
Daisy Rockwell: Thank you!
Geetanjali Shree keeps referring to Tomb of Sand as an incarnation of Ret Samadhi. How do you feel about that? 
That's a good way of putting it. Ret Samadhi is Vishnu and Tomb of Sand is Krishna. Or something like that.
English is incredibly popular as a second language throughout the world. While translating a book do you keep in mind that the translation will not just cater to native English speakers but also others? 
Yes, I always try to imagine the widest possible audience. It certainly isn't easy to cater to global English, but it's important to try.
When I started reading your translation (I can't read Hindi), it occurred to me that you are allowing me to read something that's so close to me geographically, yet out of reach because of the language barrier. And this is true for most Indians. Does the thought that you are bringing neighbours closer in a multilingual nation like India please you or is it an added pressure? 
It's a happy thing, but it's also a weighty responsibility. The history of colonialism and the role English has played in that weigh heavily on the process. My hope is to preserve intimacy rather than increase the alienation that could inevitably arise from what you are describing.
While translating Ret Samadhi did you and Geetanjali have disagreements over the translation? 
Many! We are both very opinionated and fiercely attached to what we do. But in the end, for such a project to be successful, there must be trust, which we established, and a sense of shared purpose.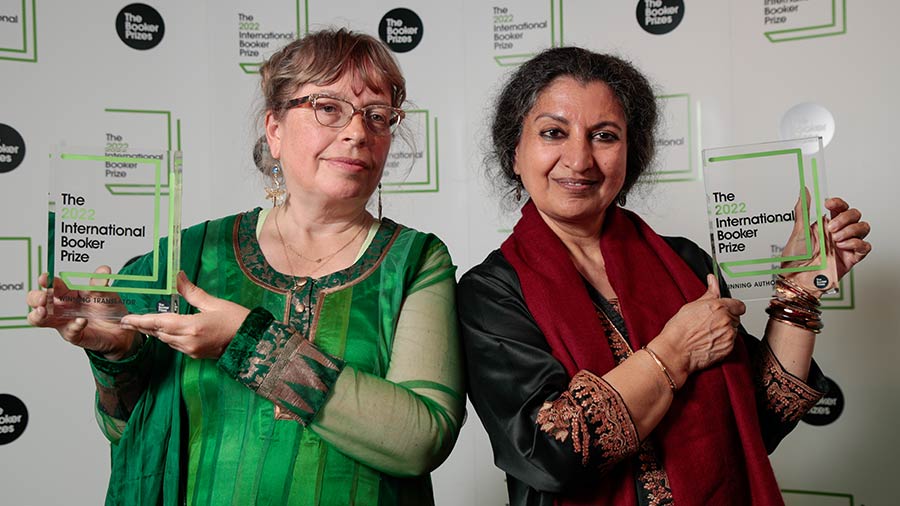 Daisy Rockwell and Geetanjali Shree with their awards
Shane Anthony Sinclair/Getty Images
While translating, what is your process? Do you follow a strict routine or does it change from one book to another?
I follow a strict process. Translation requires a lot of discipline and a clear routine. I write the entire first draft by hand, then type it into the computer, and then edit it at least five times, but usually more. Along the way, I always have questions about specific words or cultural or historical practices that I have to ask other experts. When I am really stuck, I put the question to Twitter and usually get some great answers. 
How important is it for a translator to have intimate, first-hand knowledge of the culture and places that shaped the book he/she is translating?
I don't think it's important that it be first-hand, but if they do not belong to the culture, as I do not, then they must know where to find the information they seek.
You did your PhD in Hindi literature. You have spent considerable time in India. Did your experience in India help your translation?
Of course! I wouldn't be able to translate Hindi if I had not spent a lot of time in India.
How difficult is it to translate idioms or proverbs that have particular cultural or colloquial connotations? Did you face this problem with Tomb of Sand?
That is a problem that arises in every single translation. Some idioms come up frequently so I get used to them. Others I have to puzzle through. Sometimes I translate them literally if the meaning is clear enough, because I know that Indian readers will recognise them even if they don't speak Hindi. There's always a way, but it can take ingenuity.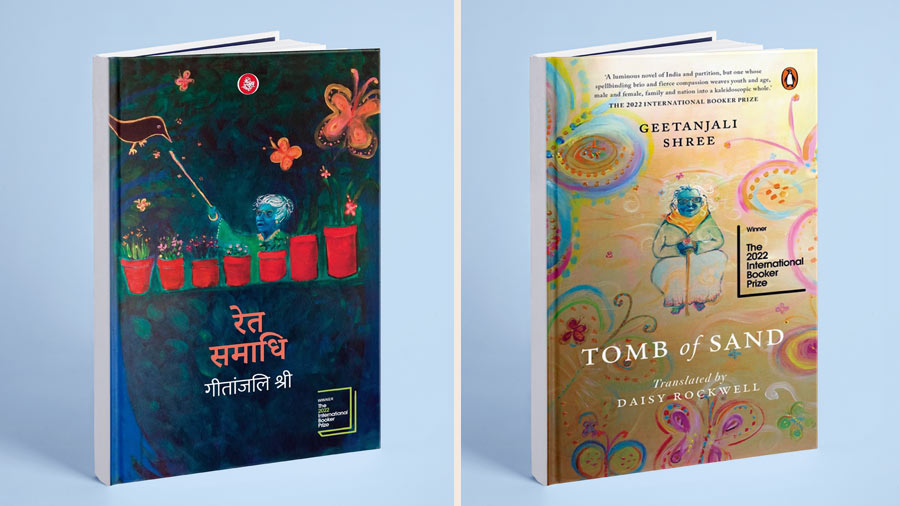 How do you tackle translating a book which deals in more than one dialect of the language? 
It's tricky, but basically most Hindi books are like that. I have many different techniques for dealing with the problem. For example, if I am translating something from Sanskritised Hindi and suddenly a character starts to spout Urdu poetry, I usually include the original poem, and then translate it. That way, those who know the poem will know what was being quoted, and even those who don't will understand that the style of language changed dramatically. But sometimes people switch back and forth between dialects or styles of Hindi and it really does no good to underscore that in English because many English speakers in the West are monolingual and there is no equivalent linguistic practice. So I might add a gloss, like, '…he said in Bhojpuri.'
You are a writer, translator and painter. Do you have an order of preference between these modes of creative expression?
No, these activities just ebb and flow in my life and I've come to accept that.