It's #throwbackthursday again, and you know what that means — going on a walk down the memory lane with some of our beloved T-town celebs! Be it Solanki spreading oodles of cuteness as a kid or Nusrat and Tridha being their usual diva selves, here are blasts from the past to brighten up your day.
Sreenanda Shankar
Sreenanda as a little munchkin sharing the frame with her mother Tanushree Shankar and Pt. Birju Maharaj is a precious moment. The dancer-actor shared this photo as a tribute to Birju Maharaj, who passed away in January this year.
Sahana Bajpaie
'Daddy's girl' Sahana Bajpaie poured her heart out about her father, sharing glimpses from their beautiful bond and penning down a thoughtful post about him, which warmed the cockles of our heart!
Solanki Roy
The 'O' from recent Jisshu Sengupta starrer Baba Baby O shared an oh-so-adorable picture of herself as a baby and had fans gushing about it in the comments!
Nusrat Jahan
Is that little Nusrat taking a horse ride with her mommy? Even as a kid, the star's style was always on point it seems!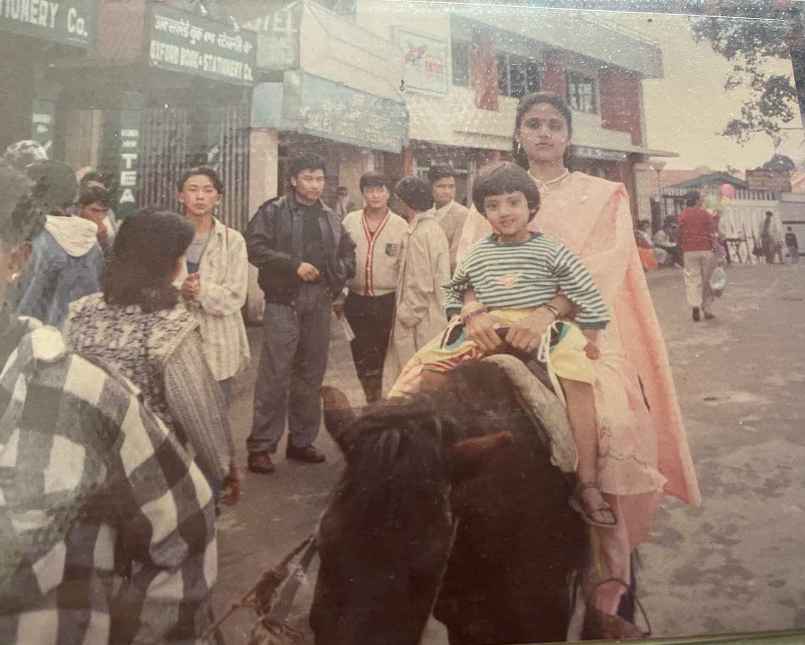 @nusratchirps/Instagram
Shreya Ghoshal
Did you know Shreya Ghoshal has a younger sibling? The singer being the ever-protective boro didi in this throwback photo puts a big smile on our faces.
Tridha Choudhury
Little dress, laal tip and a permanent seat on her mother's lap – Tridha with her "Head full of Curls... Head full of Dreams" was a natural in front of the camera, even as a toddler!