If it's #FlashbackFriday, then is it even possible that we won't sniff out some of the back-in-the-day photos of our favourite Tolly stars?
Prosenjit Chatterjee
Prosenjit Chatterjee riding a cycle with the support of his father – Biswajit Chatterjee – is a trip down the memory lane for many of us with our first bikes.
Nusrat Jahan
Nusrat Jahan with her mother on their trip to the Taj Mahal makes us bring out those dusty old photo albums and flip through pictures of a time when vacation at school = family trips.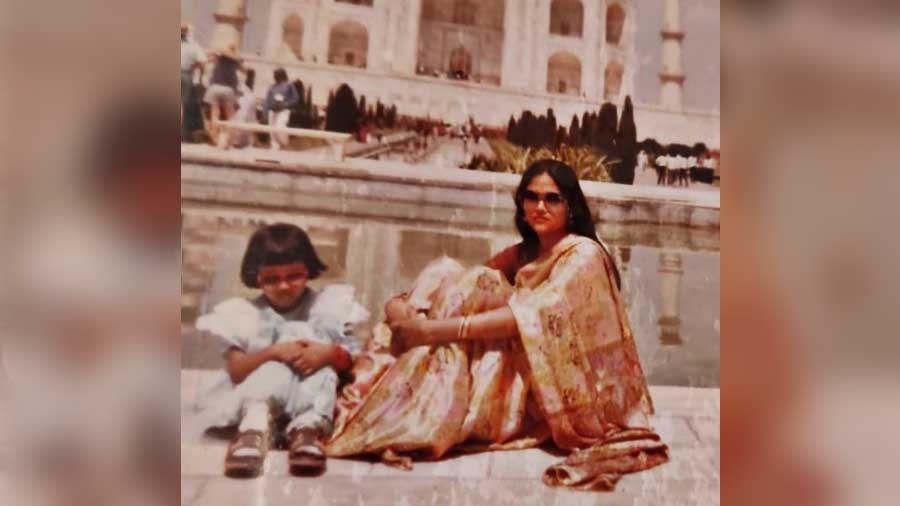 Nusrat Jahan's Instagram Account
Mimi Chakraborty
A legit pehchan kaun moment and as if that was not cute enough, the toy gun has definitely won our hearts and left us longing for our khelna banduk from long ago!
Sahana Bajpaie
Because one can never get enough of Darjeeling: here's a major #throwback from '98 where Sahana Bajpaie is all smiles with her mum.
Gourab Chatterjee
"I realise i was quite the gangsta back in school days.. swipe to witness a sick move." And when the caption says that, do we even have a choice but swipe?
Ritabhari Chakraborty
Ritabhari often takes to social media to express her feelings for her mother and veteran director Satarupa Sanyal. A father's day photo of the actor on her mother's lap ended with the caption "To all the single mothers out there - A Happy Fathers day to you too!" winning the hearts of netizens.
Sauraseni Maitra
The Ekannoborti actor made her fans go aww with this photo of mini Sauraseni.
Anindya Chatterjee
Actor, tattoo lover, and cycling enthusiast Anindya Chatterjee's "I kid you NoT" photo had his fans showing the comment section with hearts galore. Don't miss out Anindya's cute banter with fellow actor Rajdeep Gupta about that maggi-noodles hairstyle.