With the rupee hitting an all-time low against the US dollar, spending half of one's life savings to click a new Instagram DP in Times Square suddenly looks like a bad decision. At the same time, there is cause for cheer as the marginal utility for Indians to coax their friends in the US into paying for their Amazon subscriptions is the highest it has ever been.
Meanwhile, the Supreme Court's decision to keep the law on sedition in abeyance has triggered an unemployment crisis in the IT Cell, with thousands left clueless on what to do with their careers since they can no longer track dissenters online. Hours after the court's historic stay, Kunal Kamra changes the captions on his social media posts from "Now who did this" to "I did this".
Elsewhere, data from the National Family Health Survey (NFHS) shows that Post-offending Parents Stress Disorder (POPSD) remains the biggest health concern for urban Indian youth with LinkedIn updates from Sharma ji ka beta ranking second.
Wondering what else happened while you tried to estimate what percentage of Indians contract lifelong complacency by having breakfast in bed? Here's presenting the top stories from the week that should have been.
May 9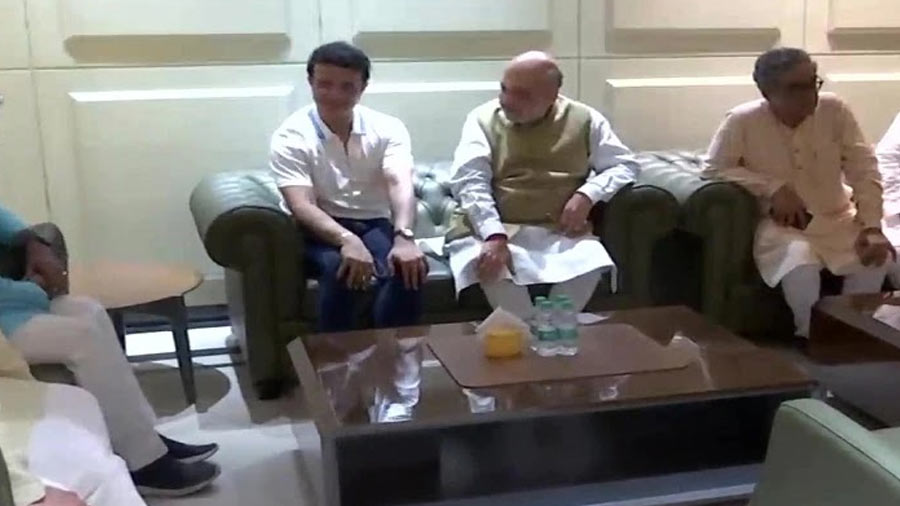 Amit Shah has reportedly assured Sourav Ganguly that the latter can remain BCCI president for life, or at least till Jay Shah comes of age
TT archives/ANI
Delighted with his dinner at Sourav Ganguly's residence, home minister Amit Shah makes plans to nominate the chefs of the Ganguly household to the Rajya Sabha.
Celebrating 'Victory Day' in Russia, meant to commemorate the USSR's defeat of Germany during World War II, President Vladimir Putin observes: "We may have killed Nazism in 1945, but Nazis are still alive. Everyone from Volodymyr Zelenskyy to those who can't play ice hockey to men with a wider chest than me are potential Nazis, acting against Russian interests. We must do all we can to stop them, even if it means that you, the people of Russia, have to make the ultimate sacrifice by not being able to afford vodka for a year."
May 10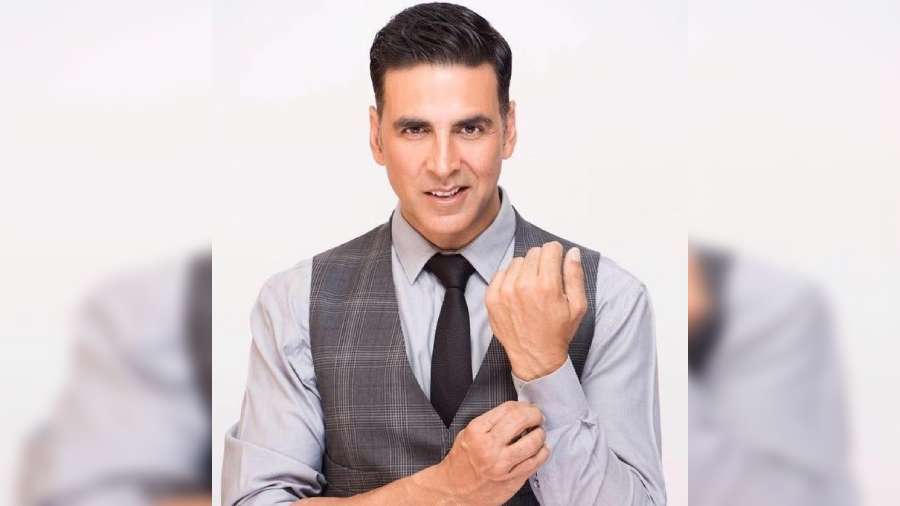 Akshay Kumar firmly denies rumours of suffering from Multiple Historical Personality Disorder (MHPD)
Having heaped praise on the Maurya, Gupta and Chauhan dynasties at the trailer launch of his film Prithviraj, Akshay Kumar is asked about his favourite Sultan in the history of India. After a quick exchange of whispers with Sanjay Dutt, Kumar answers: "Salman Khan."
In the immediate aftermath of four Indian photojournalists being honoured with the Pulitzer Prize, Republic TV announces the first edition of the Media with Modi awards, aimed at "building solidarity across the fourth estate for national interest". Arnab Goswami has accepted the invitation of his own channel to attend the event at BJP's Delhi headquarters, where the veteran journalist will be presenting all the awards to himself.
May 11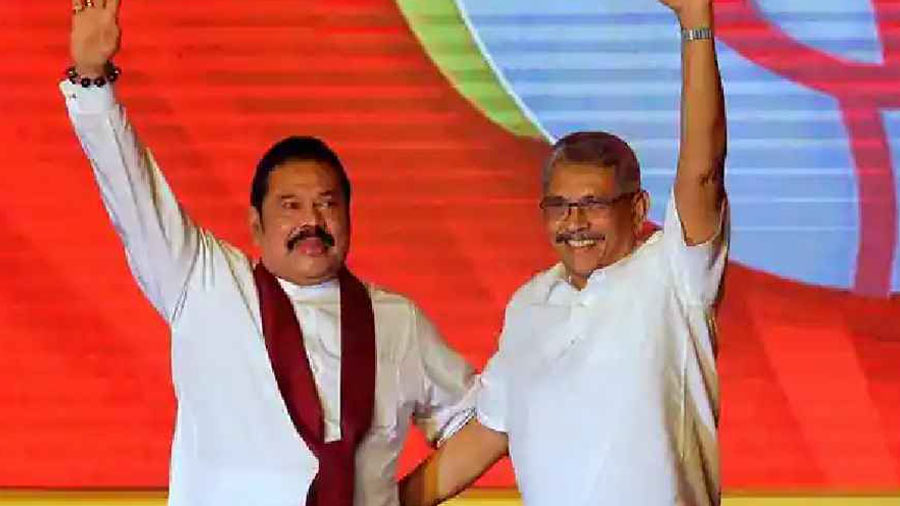 Experts believe that once the power reshuffle in Sri Lanka is complete, Mahinda Rajapaksa will once again have more sway over the dinner menu than his younger brother Gotabaya
TT archives
Amidst the political crisis in Sri Lanka, President Gotabaya Rajapaksa submits his resignation, days after his brother Mahinda Rajapaksa resigned as Prime Minister. Insider reports suggest that the Rajapaksas stepped down to pay heed to public opinion and will attempt to reverse their roles as President and Prime Minister once the protests die down.
Elon Musk declares that he will soon reinstate Donald Trump's Twitter account since "reading Trump's tweets make me feel sane when I'm high".
May 12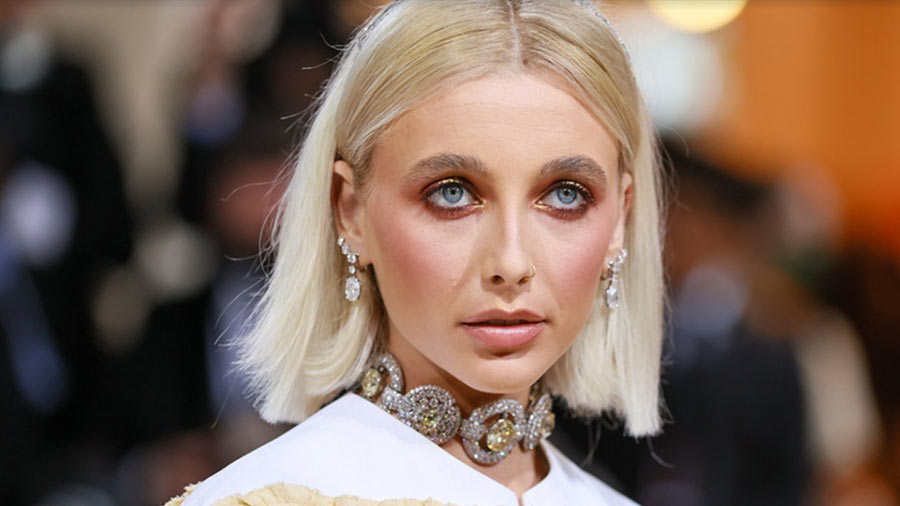 The Patiala Municipal Corporation is considering appointing Emma Chamberlain as the city's official tourism ambassador after she made Patiala trend on Twitter for the first time ever
Emma Chamberlain/ Instagram
American YouTuber Emma Chamberlain, who sparked outrage by wearing at this year's Met Gala a diamond choker that had supposedly been stolen from the Maharaja of Patiala, apologises for "unconsciously displeasing deceased royalty". To make up for her gaffe, Emma promises to spend a month in the UK learning how to steal without being caught.
After dropping "fetus" as a Wordle solution, an internal leak at the New York Times shows 56 five-letter words the publication has chosen to remove from the popular game since they might be "triggering for players in context of the current news cycle". The words discarded include 'Biden', 'white', 'woman', 'Kanye' and 'China'.
May 13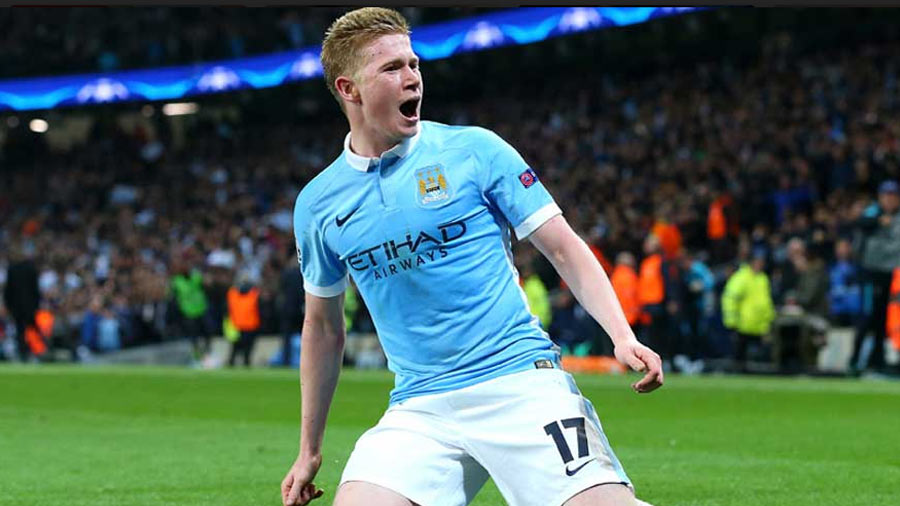 Kevin De Bryune admits to his Manchester City teammates that he will be passing the ball to only Erling Haaland next season
TT archives
Following Manchester City's signing of Norwegian sensation Erling Haaland, the club's midfield maestro Kevin De Bruyne reduces his wages out of sheer relief that City have finally purchased a recognised striker for the Belgian to assist.
A week after its release, Doctor Strange in the Multiverse of Madness receives the gong for Most Relatable Film of the Year from Kolkata's Union of Disillusioned Marxists (UDM). Like Doctor Strange, UDM members believe they have what it takes to go through multiple universes and still end up single.