BTS' youngest member, Jeon Jungkook turned a year older yesterday. The all-rounder ace was dubbed as the "golden maknae" (maknae in Korean meaning "youngest") for his dedicated ability to be good at anything he puts his mind to. And over the years, we have seen plenty proof of that. Here is wishing the Korean popstar the very best on his birthday as we look at six times he lived up to his moniker of the "golden maknae":
When he raps
Although it is a rare instance these days, Jungkook raps just as well as he melodiously sings. In many of BTS's early songs, Jungkook can be heard rapping. In recent times, ARMYs will remember the legendary moment when he rapped fellow member RM's part from the song Ddaeng at the BTS Muster in Busan, in 2019, and promptly impressed everyone present. The clip is so viral, it does the rounds of the Internet frequently even today.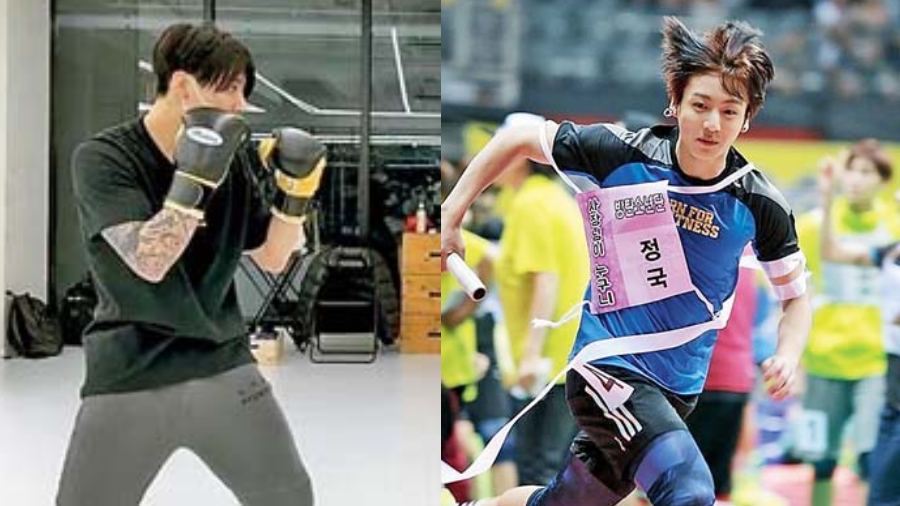 When he is sporty
Jungkook is an athletic champ and one of the earliest instances of this was at the 2015 Idol Star Athletic Championship (ISAC). At the 400m relay race, Jungkook brought his group victory by speeding past the other competitors. So brilliant was his run, it even impressed the anchors. He also takes a keen interest in boxing and posts snippets from his practice on his social media.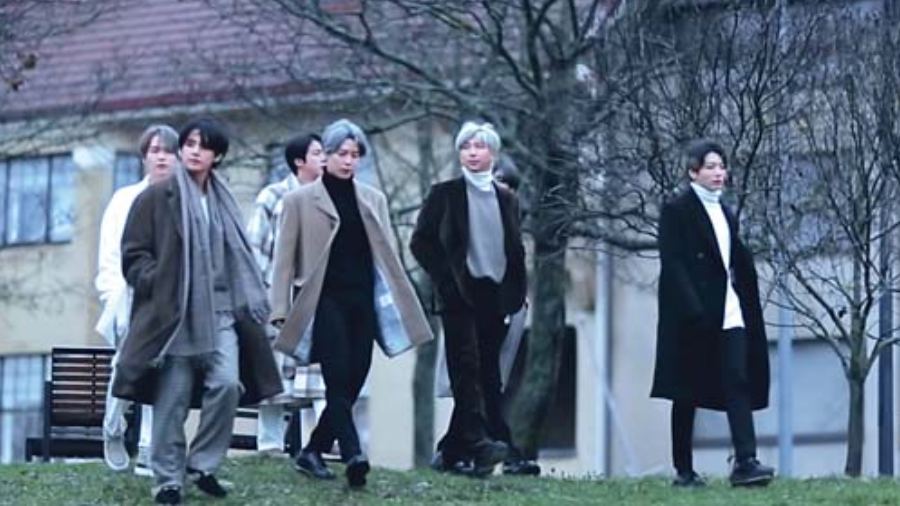 When he produces videos
Jungkook is also amazing at video production! This frame from his G.C.F in Helinski (G.C.F stands for Golden Closet Films, after Jungkook's studio which is called the Golden Closet) is a gorgeously dramatic shot from when the band went to Helinski for their Winter Package shoot. Accompanied by the sombre To Each His Own by Talos playing in the background, this video is not only beautifully melancholic but also showcases shifting moods and dramatisation effects through its colour palette. Jungkook had also directed the music video for BTS's song Life Goes On in 2020.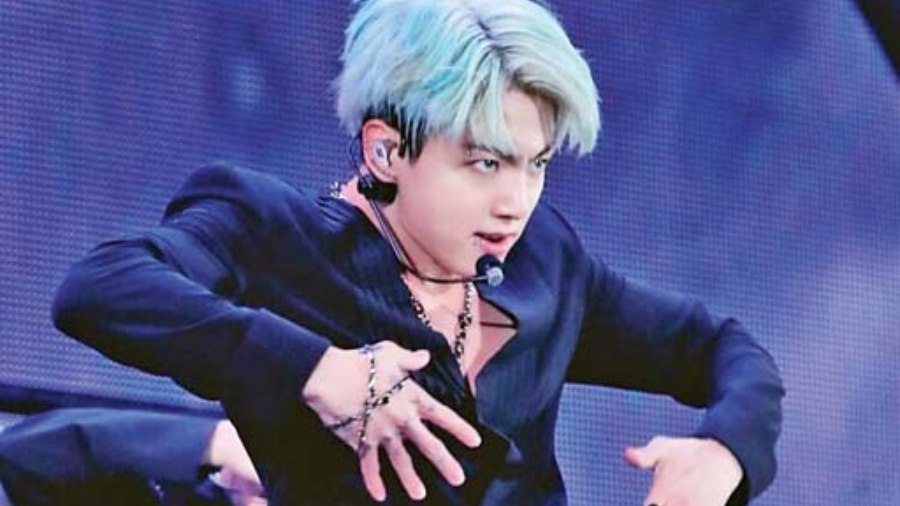 When he dances
Jungkook is famed and adored for his doe eyes but they can turn into a fierce gaze while he is performing as can be seen in this photo from the group's recent concert. As BTS's centre and one of their lead dancers, Jungkook grabs eyeballs whenever he is on stage. He has a charismatic and commanding stage presence and evidently, gives it his all during every performance.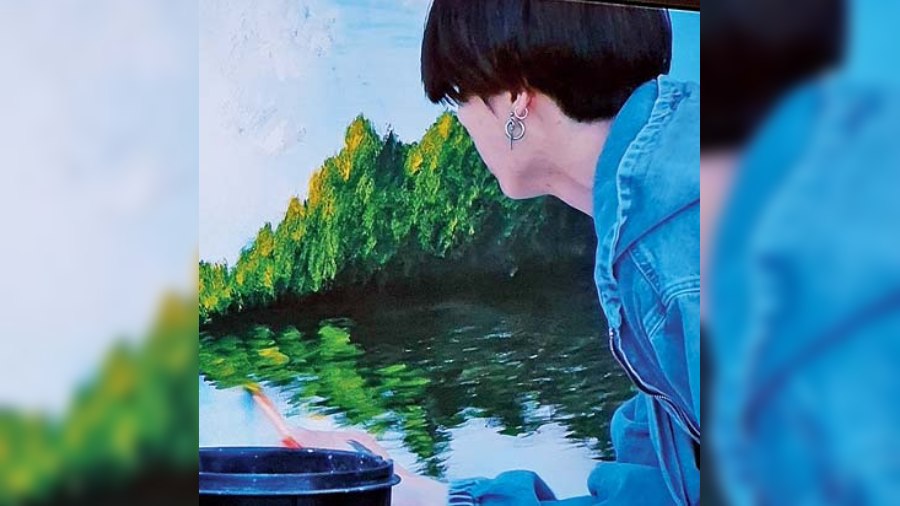 When he paints
It is no secret that Jungkook is an amazing painter. Remember the painting of V that recurringly appears during videos from BTS's Wings trilogy? Yep, it was Jungkook's creation. In Season 1 of their travel show In the Soop, one could spot him painting away at these giant canvases with beautiful landscapes. They were absolutely gorgeous and the other members were right to fawn over them.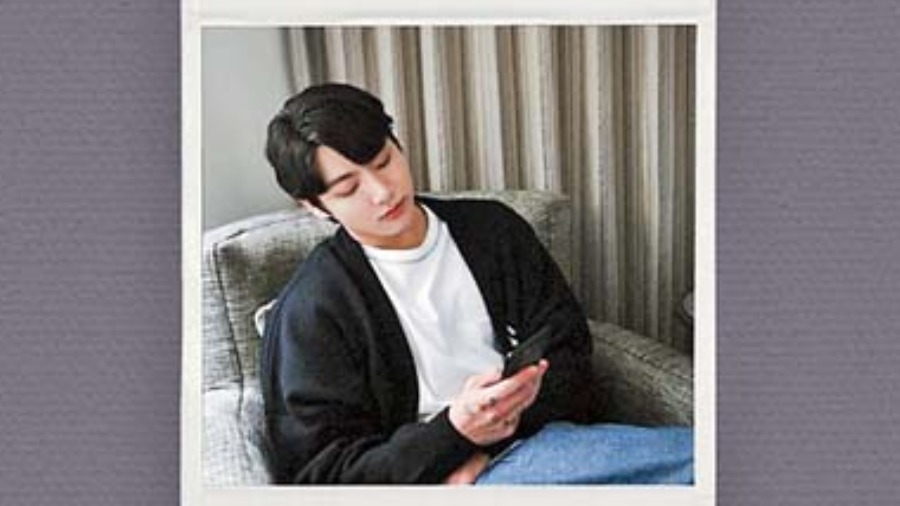 When he produces songs for fans
One of the many things that makes BTS a unique presence in the K-pop scene as well as the music industry at large, is that they write and produce most of their songs. Jungkook, too, has produced many songs over the years, particularly ones dedicated to his fans, the ARMY. The most recent instance of it was when he gifted fans the song My You on the band's 10th anniversary.