In preparation for capitalism's annual hijacking of love, also known as Valentine's Day, couples across the world are participating in the Open Hearts challenge. This involves 'heart reacting' to every single picture on each other's Instagram profiles (including those with ex-partners), sending customised playlists on Spotify, sharing Tinder passwords (including those of fake accounts) and putting up the same display picture on WhatsApp, with the last seen and blue ticks features turned on. Meanwhile, thousands of single men are signing up for the inaugural Guyentine's Day, where they can go on a date with male supporters of the same football club, curse Keanu Reeves and binge watch Jordan Peterson's lectures.
Elsewhere, Dalip Singh Rana, more widely recognised as The Great Khali, officially becomes the man with the widest chest in the BJP. Canada's protesting truckers freeze over and YouTube temporarily suspends Dhinchak Pooja's channel after she decides to pay a tribute to the late Lata Mangeshkar by performing a rap version of Lag Ja Gale.
Wondering what else happened while you leafed through Rupi Kaur in search of a caption for your Saraswati Puja photo dump? Here's presenting the top stories from the week that should have been.
February 7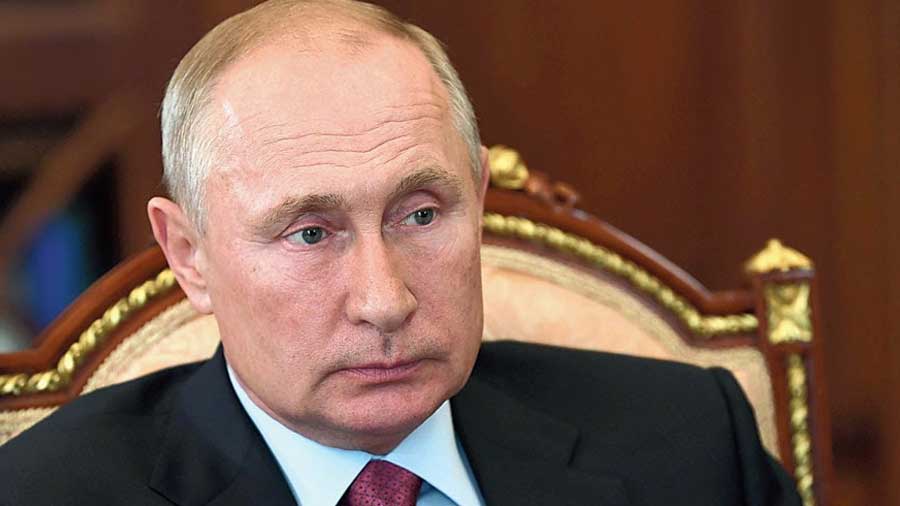 Vladimir Putin is still mulling over Xi Jinping's advice to make Russian troops move back 200 metres from the Ukrainian border
TT archives
At the conclusion of the much-anticipated meeting between Chinese Premier Xi Jinping and Russian President Vladimir Putin, both countries issue a joint statement, declaring that "the United States of America must be stopped in its irresponsible and dangerous bid to undermine 21st century democracy through outdated practices that still factor votes into election results, allow the media to criticise politicians and encourage an environment of divergent public opinion".
In India, the same Parliamentary panel that had demanded a change in the code for the Gaya airport (GAY) because of it being "offensive, embarrassing and inappropriate" has highlighted three more airport codes that need to be changed. In its latest report, the panel says that "the code name CNN for the Kannur International Airport must be changed as it represents a malicious infiltration of American left-wing ideology; the code name JAI for the Jaipur International Airport must be changed so as to not offend Sholay fans who prefer Dharmendra over Amitabh; and the code name MAA for the Chennai International Airport must be changed as it does not adequately reflect India's timeless culture of patriarchy".
February 8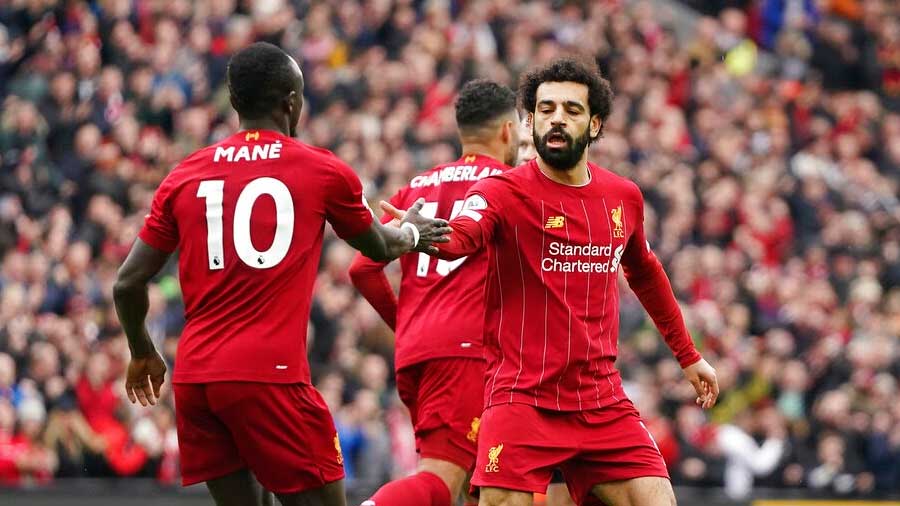 Mohamed Salah is believed to have told Egyptian teammates that Jurgen Klopp prefers him over Sadio Mane since Salah is a fan of heavy metal music
TT archives
ESPN reporters unearth what Sadio Mane told club teammate Mohamed Salah after the former's team Senegal got the better of the latter's Egypt in the final of the 2022 Africa Cup of Nations. According to the reports, Mane rushed to console a heartbroken Salah in the tunnel after the game, gave the Egyptian a warm hug and whispered in Salah's ears: "This is for all those times at Liverpool when you refused to pass me the ball."
As part of the "comprehensive reboot" of the repeatedly embarrassed British government, Prime Minister Boris Johnson has introduced a new portfolio of ministers called the Chumocrats (comprising "special aides" of the PM), banned gluten-free cheese at work parties, made all his colleagues resolve that they will never have a hairdresser, and most importantly, renamed his address to 10 Clowning Street.
February 9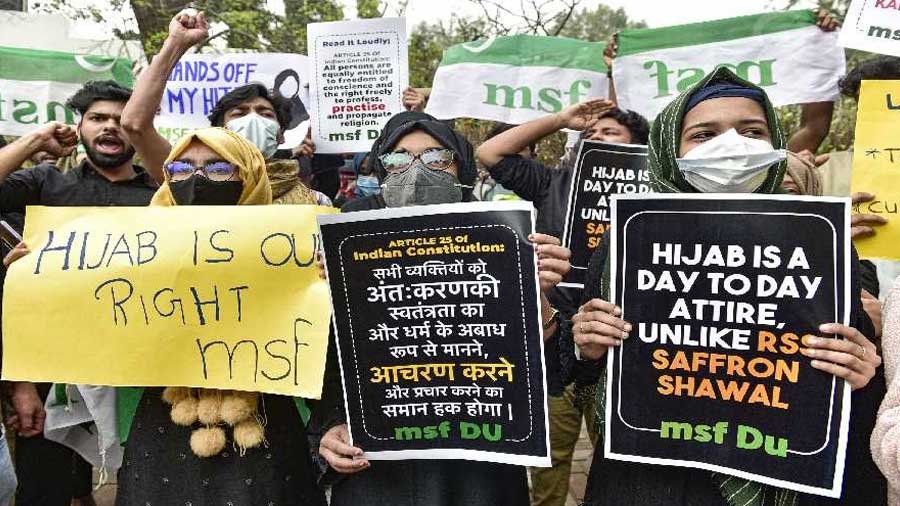 Those who believe that the hijab has no place in educational institutions in Karnataka have found an unlikely ally this week in French president Emmanuel Macron
TT archives
A team of seven researchers at the hitherto unheralded Institute of Aryo-Vedic Scientology in Karnataka have published a 108-page paper asking for a ban on black hijabs as they absorb too much heat and can "significantly accelerate global warming". Their findings have been peer reviewed by Swami Ramdev and Sadhguru. Offering his customary comment on the matter, Parliamentarian Subramanian Swamy has said that Muslim women should wear saffron hijabs instead, in acknowledgement of their common ancestry with Hindus.
To make up for their social media posts that supported Kashmir's "struggle for freedom" on Kashmir Solidarity Day, Hyundai have pledged to develop a set of exclusive sedans and hatchbacks for the Indian market that will not require any traditional fuel like petrol or diesel to operate. Hyundai's decision is said to be out of consideration for the fuel prices in India, which have been estimated to rise in perpetuity. Hyundai will instead manufacture its Indian vehicles to run on cow urine or gomutra, whose supply and pricing are immune to market fluctuations.
February 10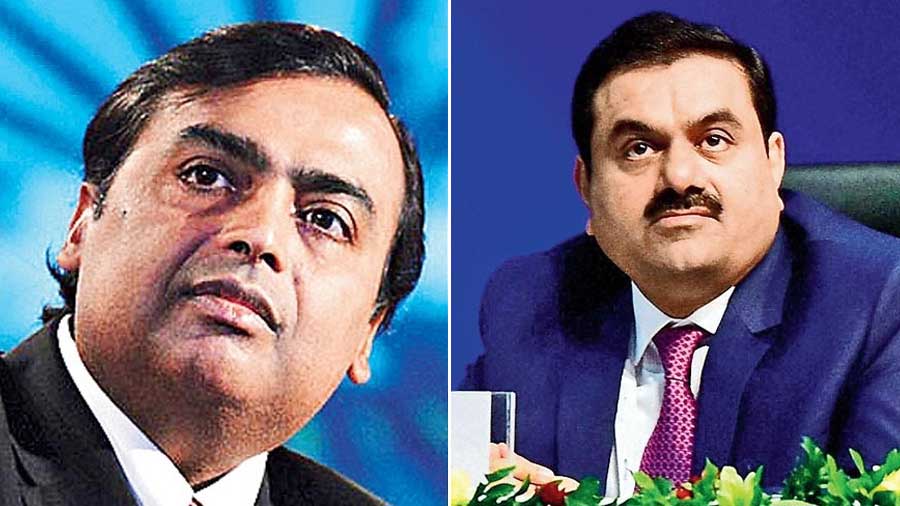 Rahul Gandhi has instructed all members of the Indian National Congress to cancel their ZEE5 subscriptions
TT archives
ZEE5 announces a new documentary titled A vs A that will provide exclusive access to Mukesh Ambani and Gautam Adani as they vie for the tag of the richest Asian. The show will be shot exclusively on private jets and is expected to feature cameo appearances by members of both families as well as an extremely influential mutual friend.
In an unprecedented innovation for a sporting event, athletes at the Winter Olympics village in Beijing have been equipped with real-time interpretation devices that can translate conversations instantly. Consisting of a tiny mic and an ear plug, these devices allow athletes to speak while staying as far as 50 feet apart and come with the additional feature of bleeping out the words "Hong Kong", "Tibet", "Taiwan" and "Uighur".
February 11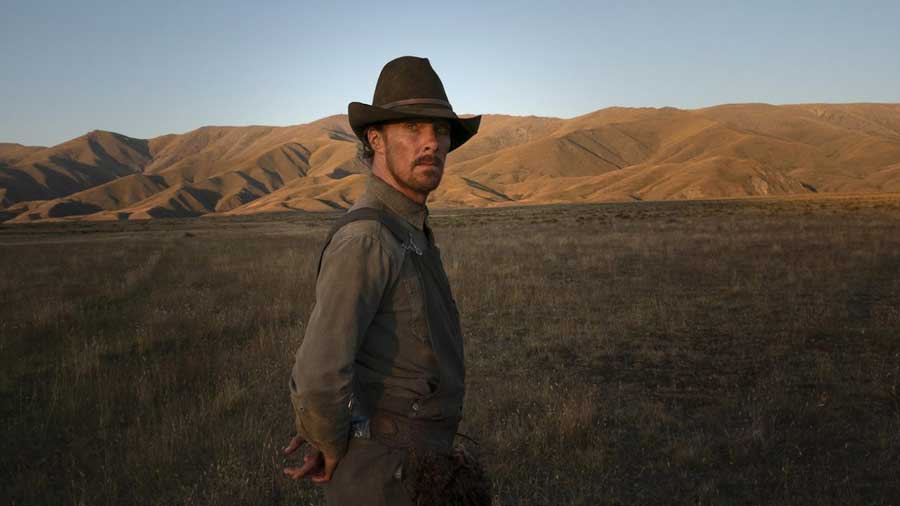 In more bad news for Benedict Cumberbatch, Twitter activists are protesting his Oscar nomination since he once referred to people of colour as 'coloured people'
Following a stellar 12 nominations across multiple categories for this year's Oscars, Montana governor and Republican, Greg Gianforte, has called out The Power of the Dog for an inauthentic representation of American ranch life. Gianforte's grievance is that the protagonist of the film is played not by an American but by the British actor, Benedict Cumberbatch. Gianforte has written to Netflix threatening to ban the film in the state of Montana and is urging other Republicans to do the same across other states. When asked about what can lead him to back down from his attack on the film, Gianforte said: "It's simple, Benedict Cumberbatch has to issue an apology video to me, in his native British accent."
Rumours emerge of a rift between Deepika Padukone and Ananya Pandey coinciding with the release of their film Gehraiyaan, after Pandey comments in an interview that more Indians know her father as compared to Deepika's dad despite the latter "being a champion tennis player".