Taylor Swift's songs are, in many ways, self-portraits that offer listeners an opportunity to gaze into her complicated relationship with people as well as the politics that shape her world. Some even consider her a Bob Dylan for the Instagram generation. Her music addresses societal double standards as well as socio-political insincerity. At the same time, she doesn't tone down while taking on big corporations, like she is presently doing with Ticketmaster, which is in the eye of an antitrust hearing in the US. And it's not the first time she is taking on big business establishments.
Ticket to chaos
Early this month, on November 15, presale ticket sales opened for Swift's 'Eras' tour, her first tour since 2018. What can possibly go wrong? In fact, there was a mad rush, leading to "historically unprecedented demand" that sold over two million tickets, the most tickets ever sold for one artiste in a day. The mega American ticket sales and distribution company, Ticketmaster, was obviously happy. The company didn't foresee the underlying problem: The rush overwhelmed its site and long wait times ensued. This was on Tuesday.
By the time it was Thursday, things got worse (general sale tickets were scheduled to be released on Friday). Ticketmaster first played down the problems, saying on its blog that only 15 per cent of customer interactions experienced issues on its site. At the same time, Ticketmaster acknowledged it wasn't only Swifties who converged on its site during presale; there were also a "staggering number of bot attacks". Who was getting the tickets? Swift fans or scalpers who want to turn a profit on the resale market. Ticketmaster said around 3.5million people had registered with the 'Verified Fan' programme that's intended to keep bots at bay. To receive a 'Verified Fan' designation, would-be concertgoers had to register a month earlier.
Soon, Ticketmaster announced it was cancelling the planned public ticket sale, as it didn't have enough tickets left to meet demands. It didn't stop there. The company pulled the blog post explaining the issue.
Enter Taylor Swift and words were not minced. "I'm not going to make excuses for anyone because we asked them, multiple times, if they could handle this kind of demand and we were assured they could. It's truly amazing that 2.4 million people got tickets, but it really pisses me off that a lot of them feel like they went through several bear attacks to get them," she said in a statement.
The fiasco didn't go unnoticed among US politicians. Congresswoman Alexandria Ocasio-Cortez tweeted that Ticketmaster, which merged with concert promoter Live Nation Entertainment in 2010, needs to be broken up. After receiving complaints from customers, Tennessee attorney general Jonathan Skrmetti said he would look into whether the website violated consumers' rights and antitrust regulations. A US Senate antitrust panel will pursue a hearing on the lack of competition in America's ticketing industry after Ticketmaster's problems.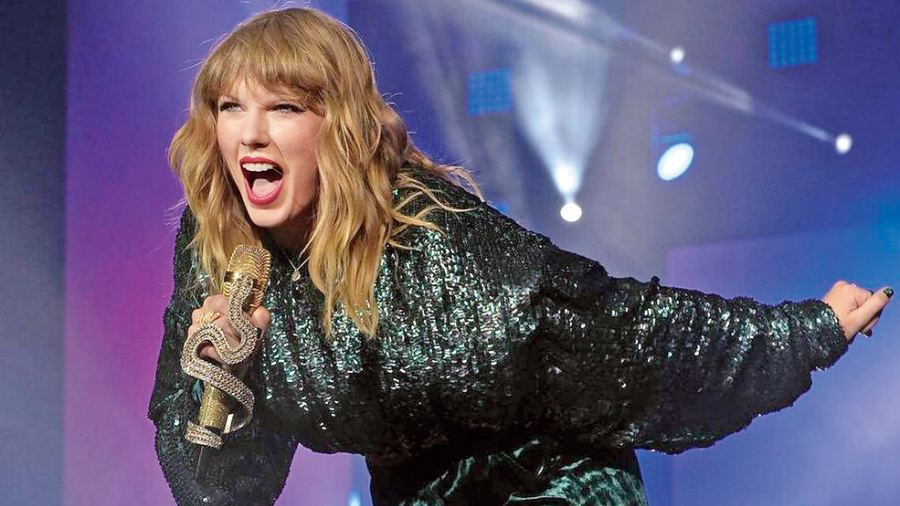 I think that artistes deserve to own their work. I feel very passionate about that
Taking on Apple
Apple rarely makes a change, even under pressure. But the year 2015 was an exception. Being a regular on Tumblr, she announced that her then latest album, the platinum-selling 1989, will be withheld from Apple Music. This was when Apple was about to launch its music streaming service, Apple Music, which is now hugely popular. Her reasoning was on point.
To give the new service a push, the company was offering a three-month trial to anyone who was signing up. "I'm not sure you know that Apple Music will not be paying writers, producers, or artistes for those three months. I find it to be shocking, disappointing, and completely unlike this historically progressive and generous company," she said while adding: "These are not the complaints of a spoiled, petulant child. These are the echoed sentiments of every artist, writer and producer in my social circles who are afraid to speak up publicly because we admire and respect Apple so much. We simply do not respect this particular call."
The post, titled "To Apple, Love Taylor", touched hearts. She had a point when she wrote: "We don't ask you for free iPhones. Please don't ask us to provide you with our music for no compensation." Support soon poured in from the likes of legendary musician Elvis Costello, who tweeted that Swift's note was "a note from our future President". Of course, Swift doesn't have White House ambitions as much as her tormentor Kanye West.
Apple took the path that was most logical. Right the wrongs. Eddy Cue, Apple's senior vice-president of services, apologised and promised to reverse his company's policy.
"When I woke up this morning and read Taylor's note, it really solidified that we need to make a change," he told Associated Press. Apple has always known to side with artistes and writers when it comes to royalty payments. Speaking to Billboard magazine, Cue said they had already been hearing "a lot of concern from indie artistes about not getting paid during the three-month trial period" before Swift spoke out and said "we never looked at it as not paying them". "We had originally negotiated these deals based on paying them a higher royalty rate on an ongoing basis to compensate for this brief time," Eddy said. The company's original plan, we soon found out, was to pay a higher royalty rate — at least 71.5 per cent of the money it collects from sales, as opposed to the industry standard of about 70 per cent — in exchange for the free trial.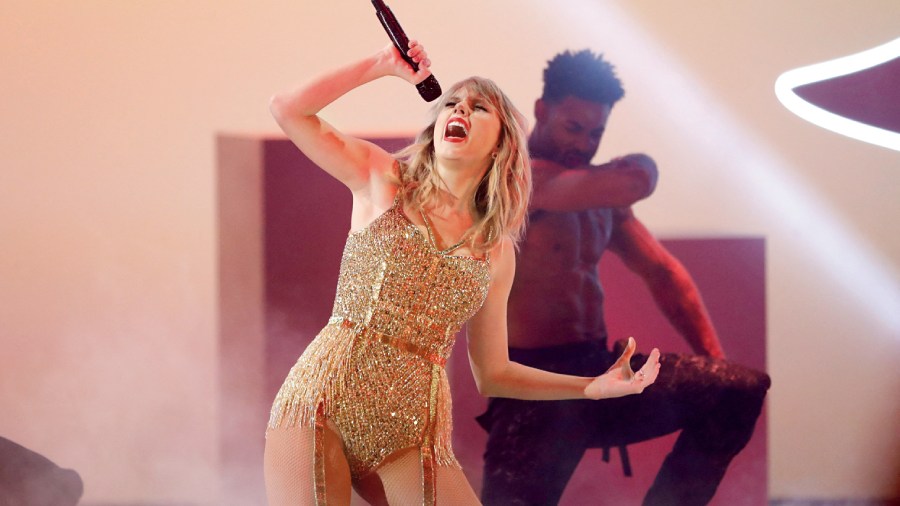 I'm not willing to contribute my life's work to an experiment that I don't feel fairly compensates the writers, producers, artistes, and creators of this music
Swift versus Spotify
In a scathing 1,100-word piece in The Wall Street Journal, Taylor Swift wrote about her justification in pulling all her music (save for one song) from Spotify in 2014.
"In my opinion, the value of an album is, and will continue to be, based on the amount of heart and soul an artiste has bled into a body of work, and the financial value that artistes (and their labels) place on their music when it goes out into the marketplace. Piracy, file sharing and streaming have shrunk the numbers of paid album sales drastically, and every artist has handled this blow differently," she wrote.
The problem she wrote about highlighted the struggle between artistes, labels and tech companies to find an economic model for music on the Internet. At that moment (and even now), few artistes have enjoyed Swift's sway in the music business. Back then, her album 1989 had already sold 1.3 million copies in one week, the most of any album since 2002. Plus, Spotify had said 16 million of its 40 million users have listened to Swift's music in the last month. At the same time, Radiohead's Thom York also spoke up about Spotify's business model while Jimmy Buffett criticised the services' meager payment to artistes too.
In an interview with Yahoo!, Swift acknowledged that she does not know whether pulling her music from Spotify was the right decision but she felt that the streaming service did not fairly compensate "the writers, producers, artistes, and creators of this music". "If I had streamed the new album, it's impossible to try to speculate what would have happened. But all I can say is that music is changing so quickly, and the landscape of the music industry itself is changing so quickly, that everything new, like Spotify, all feels to me a bit like a grand experiment. And I'm not willing to contribute my life's work to an experiment that I don't feel fairly compensates the writers, producers, artistes, and creators of this music," she said.
The conflict was ultimately resolved in 2017.
Revenge is best served re-recorded
Probably Taylor Swift's biggest achievement was when she put music industry dealings on full public display.
In June 2019, Swift put forward a missive on Tumblr about how worried she was about the ownership of her master recordings, which included all six of her multiplatinum albums at the time. These were under the control of Nashville-based record company Big Machine. This was when The Big Machine Label Group, which includes multiple labels, was being acquired by Scooter Braun, the manager behind Justin Bieber and Ariana Grande, and his company Ithaca Holdings. Braun had also represented the rapper Kanye West, who has tormented Swift for a long time.
Her note on Tumblr addressed both Braun (accused him of years of "incessant, manipulative bullying" related to her problems with West) and the Big Machine founder Scott Borchetta, who she said refused to sell her control of her masters.
Things got complicated when in November 2020 Braun sold the master recordings to a private equity firm named Shamrock Capital in a deal worth more than $300m according to Variety. But between all these, something positive took place. She changed her record label and joined Universal Music Group's Republic Records. And just before the release of her album, Lover, Swift, the tactician, came through, announcing that she could (and ultimately did) rerecord her old music and release new versions that she would own. Swift told Good Morning America: "I'm very excited about it. Because I think that artistes deserve to own their work. I feel very passionate about that."