When Somdev Devvarman burst on to the scene by reaching the final of the 2009 Chennai Open, Indian tennis seemed to have turned a page. After years of waiting, the country had found a new talent to root for in the singles draw, someone capable of going toe-to-toe with the best in the world.
Born in Guwahati, Devvarman grew up in Kolkata and Chennai before moving to the US, where he grabbed headlines by becoming the first collegiate player to make it to three consecutive finals of the NCAA Men's Tennis Championship.
After turning professional, Devvarman did not take long to hit his stride. The year 2010 saw him emerge triumphant at the Commonwealth and the Asian Games, and he was presented with the Arjuna Award a year later.
Injuries derailed the second half of his career, but when Devvarman retired at the start of 2017, he had created an impressive legacy.
Since hanging up his boots, Devvarman has ventured into punditry besides giving us glimpses of his musical talents. My Kolkata chatted with him to get his views on the ongoing Australian Open, Sania Mirza's retirement, his memories of Kolkata, and a whole lot more.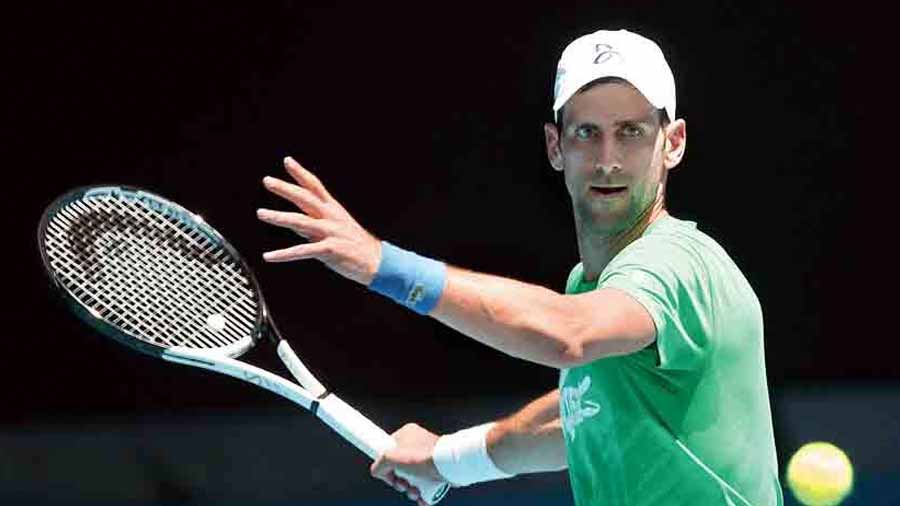 Devvarman feels that Novak Djokovic should have been allowed to play at the Australian Open
TT archives
My Kolkata: Given recent events, there can only be one place to start. What do you make of the whole Novak Djokovic saga? Do you think he was unfairly treated?
Somdev Devvarman: I understand both sides of the argument. To treat this in an unbiased way, you've got to first understand the law. In case of a misunderstanding, the first thing to look at is, from a legal perspective, if all the steps were followed in the right way. It's obviously unfortunate what has happened.
Personally, I feel that Djokovic should've been able to play but I also understand that legally, everything (on part of the Australian government) was by the rules. The people who had the power to make certain calls made them. I respect the court's decision, but I feel that he should've played based on the fact that he was given the exemption in the first place.
I think the best answer to this whole Djokovic fiasco has come from Naomi Osaka, where she said that no matter what we think as individuals, it's not going to have an impact on the actual situation.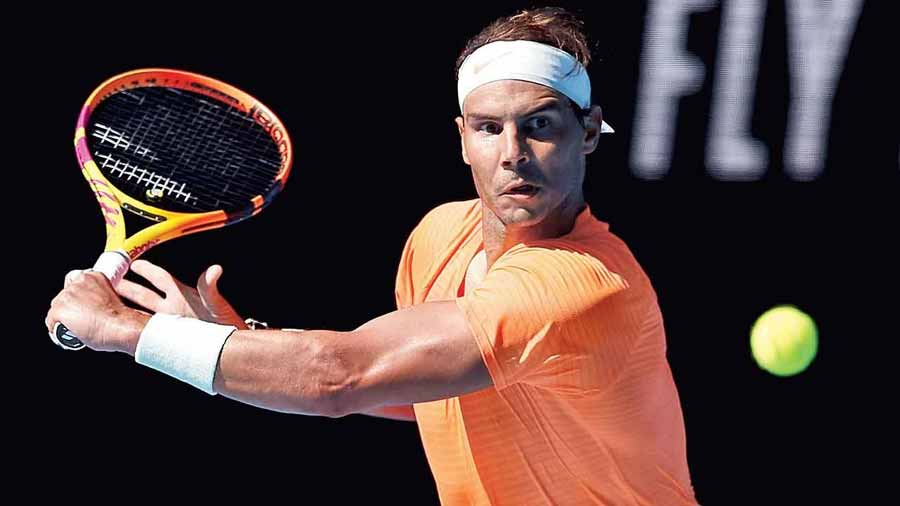 According to Devvarman, Rafael Nadal can never be ruled out and remains in contention for a record-breaking 21st Grand Slam title
TT archives
Coming to the players who are involved in the Australian Open this year, who is your money on? Both in the men's and women's categories?
It's hard to look past Daniil Medvedev on hard courts, but you can never write off Rafael Nadal, especially in a Grand Slam. Rafa also looks healthy, which is always the big question with him.
In the women's category, it's tricky. But I'd go for Ashleigh Barty. In the bottom half, it's really hard to pick, but Iga Swiatek is doing really well. She was part of my original picks as well. But there are favourites losing left, right and centre, so it's a tough one to call.
Sania Mirza has recently announced that this will be her last season as a professional. What sort of a void will her exit leave in Indian tennis?
We'll miss Indian female presence at the Grand Slams. That's for sure. But her contribution to Indian tennis goes way beyond just results. Obviously, she's been a former world number one, won three Slams in doubles and three in mixed. We shouldn't forget her singles contributions either — the only Indian to win a WTA title and rise to world number 27.
While it's sad and true that there will be a direct void as a result of her not playing on the tour, it's important to acknowledge that she has inspired so many kids over the years, with what she has done on and off the court. The way she handles herself, how she represents herself, all of that is still very much intact.
But I don't expect Sania to fall off the face of the Earth just because she's retiring. She seems to be very motivated, very entrepreneurial, so I feel that she'll keep contributing to Indian tennis. We'll just have to wait and see in what capacity.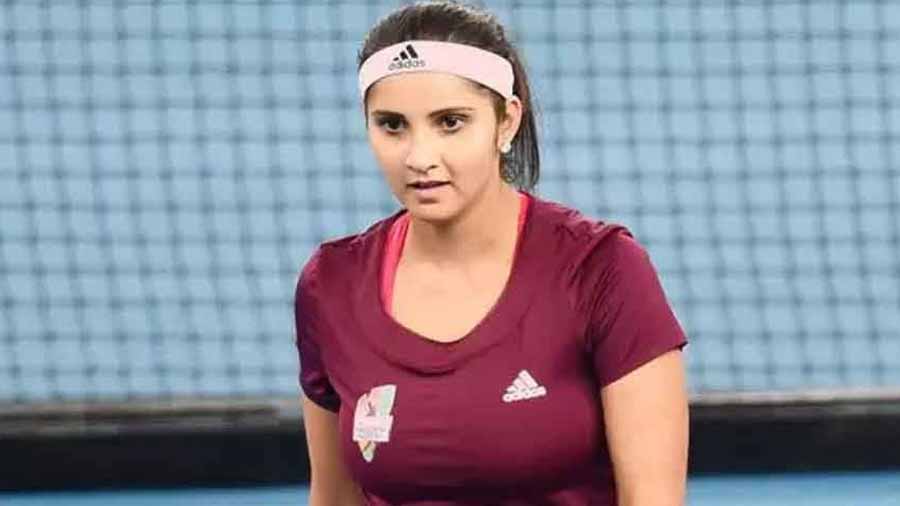 Devvarman expects Sania Mirza to keep contributing to Indian tennis even after her retirement
TT archives
Coming to your career, would you rate 2010 as your finest or most satisfying year, when you won gold at both the Commonwealth and the Asian Games?
Actually, I wouldn't say so. 2010 was a fantastic year, don't get me wrong. But statistically, 2011 was by far the best year I've had. It was the year I reached my career high ranking (of 62 in the world in singles), made finals in Johannesburg, reached the fourth round in the Indian Wells Masters, and I was consistently playing at a pretty high level.
But honestly, 2013 would be the most significant year for me. The reason is that in 2012 I had a major shoulder surgery and pretty much dropped out of the rankings. When I returned in 2013, I did well to come back into the top 100 by the end of the year. I felt like I had been to hell and back while dealing with the surgery, the complications and the rehab. You feel like you're not the same player, but despite all that, I fought hard. I had a lot of wins on the tour and did well in the Slams.
At the end of the year, I was nominated by the ATP for comeback of the year, which was one of the most rewarding and satisfying things in itself. Although I didn't win the award for comeback player of the year because Rafa stole it from me again, coming back from whatever he came back from and winning the French Open for the 74th time! Of course, he deserved it.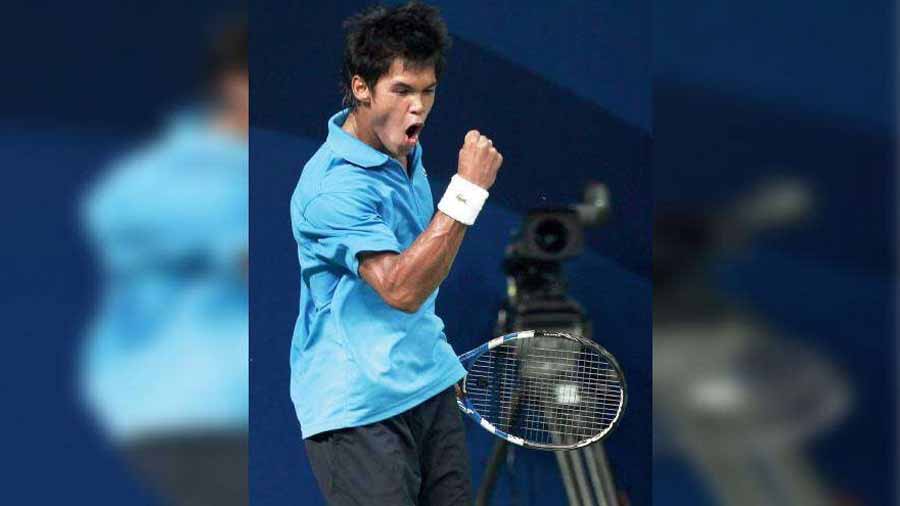 Devvarman has picked 2013, the year he came back from a major shoulder surgery, as the most satisfactory of his career
TT archives
How is your first music album coming along?
It's coming along quite nicely. I'm recording all of it in Shillong. I spent a month there working on the album, there's a lot happening with it. The good thing is that the songs are ready, most of the parts are done. But listen, it's not a full-time job. Unfortunately!
There are limitations to how much time I can spend on the album. Because it's a pet project and music is my hobby, my passion, I'm more concerned with doing it right and making sure that when it's out, it's something that I'm happy with. After all, once it's out, I'm going to have to listen to it for the rest of my life!
I think a realistic timeline (for release) would be in the next two months, or by the middle of the year for sure.
A part of your childhood was spent in Kolkata and we have heard that you love your egg rolls from here. What else do you love about Kolkata? What do you miss the most?
I definitely miss the phuchkas. I'll tell you what I don't miss about Kolkata. I don't miss the traffic jams for sure. But I miss the people in general. Whenever I go there, whether I meet some new people or some of my old friends who are still around, I always feel I've been able to connect with people in Kolkata. Not just because of the language or our love for the same kind of food. The general public of Kolkata seems to be the kind you can have good conversations with. That's something I enjoy and cherish, especially in today's world where to sit down with somebody and to have five minutes of their time is usually asking for too much.
Kolkata is a very laidback city, and I really like that about it.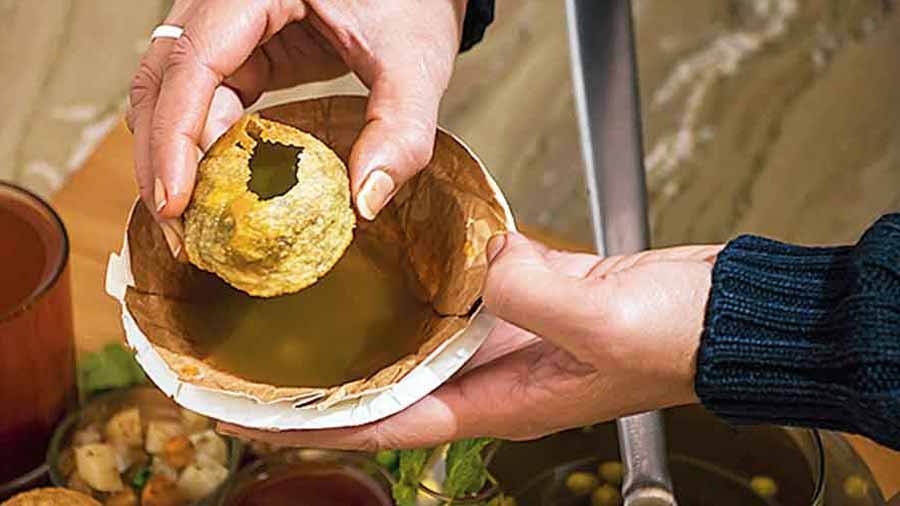 Devvarman misses gorging on Kolkata's trademark phuchkas
TT archives
Based on your career and professional experience, if you had to change one thing about Indian tennis, what would it be and why?
One thing only?
Or two or three. Feel free.
I would just dismantle the whole federation and start from scratch. That's probably the best thing to do. When you have bad ingredients, you're not going to get good food. When you have a really bad meal and I ask you to change something about it, you're probably going to ask me to get you a new meal. That's kind of my position [on what needs to change in Indian tennis].
From the coaching to the administration to the way selections are done to the question of who's in power and who are the decision-makers, their motives and expertise, I don't agree with the way a lot of things are done. So the easiest solution would be to start from scratch, provided I could.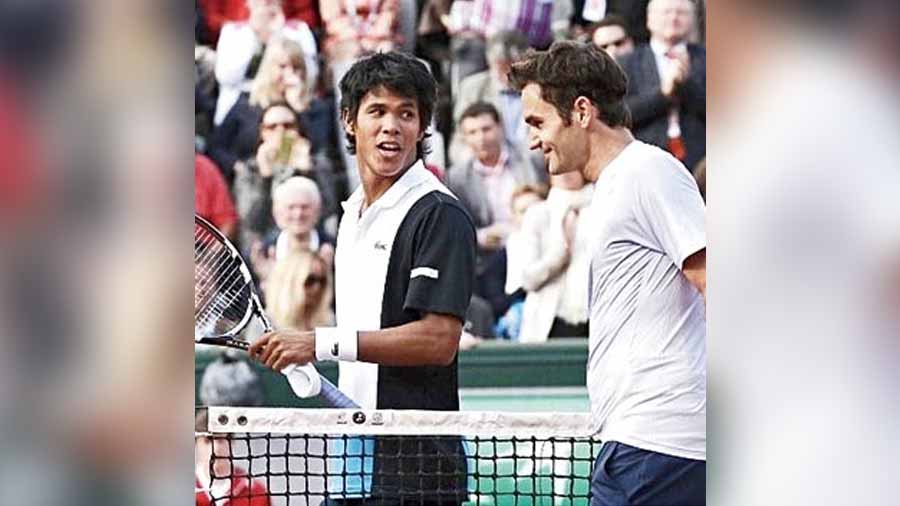 Devvarman with his idol Roger Federer, who he faced in 2013
TT archives
Finally, what advice would you give to youngsters reading this who want to represent India at a Grand Slam someday?
Don't make excuses, that's the first and the most important thing. Coming from a country like India, your excuses may be valid and you may have plenty of them, but I'm really not one for making excuses. I'll be the first person to tell you that the training conditions in India are far from ideal, but that shouldn't change your attitude towards work.
If you want to get fitter, get fitter. Go out there and put in the work. Spend the time, do the work, and whether you make it or not, the energy and focus you put in will eventually count for something.
The simple philosophy is that there's no substitute for hard work. Once you've decided that this is what you want to do, don't let anything get in the way of the work that's needed.
Watch Somdev Devvarman on Extraaa Serve - Sony Sports' LIVE studio show - sharing his insights on the Australian Open 2022. Watch Australian Open 2022 from January 17, 2022 across SONY SIX , SONY TEN 2, SONY TEN 4 (English) & SONY TEN 3 (Hindi) channels.