Director Premendu Bikash Chaki has wrapped up the shoot for the film Paka Dekha, starring Soham, Susmita Chatterjee, Kharaj Mukherjee, Laboni Sarkar, Sumanta Mukherjee, Dolon Roy and Dipankar Dey. In the film, Joy (Soham) and Tiyasha (Susmita) meet each other in an office area for the first time. Joy is a bank employee, and his day runs like clockwork. Tiyasha works for an IT firm. She fails to balance other things in her life due to the immense pressure at work. On the other hand, Tiyasha's father wants her to get married to Joy.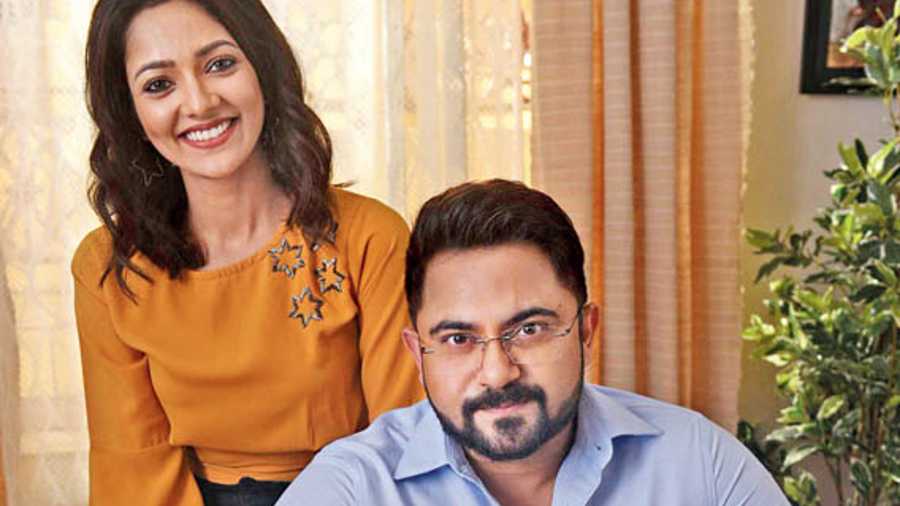 Soham Speaks
lComedy is always a big draw for the audience and Paka Dekha has shaped up really well. It is a family drama, romcom with a refreshing storyline.
lI had a great time shooting for this film. I have grown up working with many of the senior actors in this film, so it was a trip down memory lane.
lSusmita is spontaneous and natural as an actor and we felt she would be perfect to play this character, who is flamboyant.
Susmita Speaks
l The shooting experience was fantastic for me. It was a wonderful learning session for me, which gave me a lot more confidence in life. I'm completely in love with my character and extremely thankful to our director Chakida for guiding me throughout so beautifully in each and every step. I was so fortunate to share screen with so many respectable and senior artistes. Also I loved performing on Jeetda's (Gannguli) beautiful composition and Baba Yadav's superb choreography. The entire team was amazing and very comfortable to work with.
l  Working with Sohamda was so wonderful. A person like him is rare... he is very down-to-earth and helpful. Each and every scene we did together was so much easier for me since he exactly knew where to do what. I did learn a lot from him. I observed all the small details he did during the shots.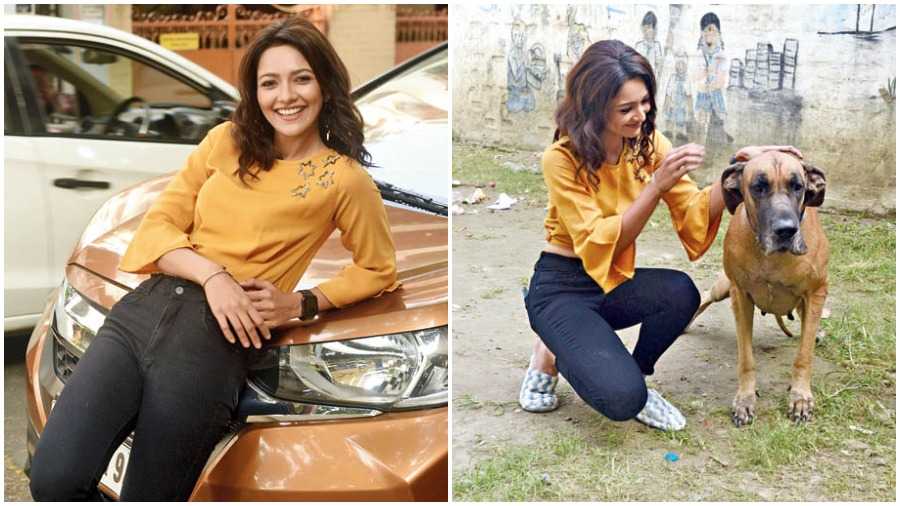 Susmita spotted two doggies walking around the set and made friends with them. "I had played a character called Raaji (in Prem Tame), who was a free-spirited soul. She was strong, independent, always searching for that 'perfect love'... and yet she was kind of commitment phobic. In Prem Tame the only meaningful relationship she had was with Khogen (her pet). He used to eat with me every day during the shoot. I got emotionally attached as I love dogs," smiles Susmita. 
From the director's chair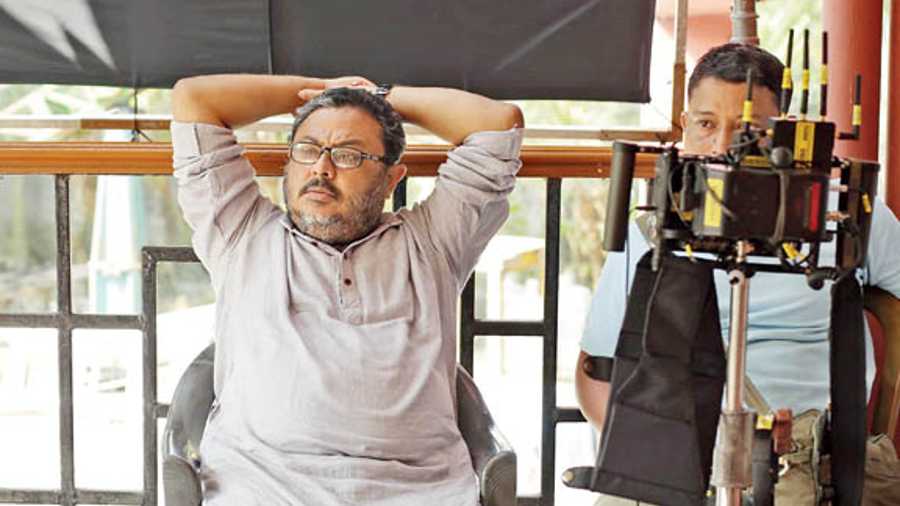 What is the USP of Paka Dekha?
It is a fun film that'll entertain and lift the spirits of the audience. The family film is rooted in Bengali culture and tradition and the comedy is realistic. It is perfect for community viewing and meant to be enjoyed in the theatres.
How was your experience working with Soham and Susmita?
I've known Soham for many, many years and we have worked together in many films. We share an easy camaraderie and a great work rapport. He is a very disciplined actor.
Susmita is a gifted actor and one of the most promising ones from the new generation. And that has happened because of her dedication and discipline. She is very good with details and is very focused on maintaining continuity.
Jeet Gannguli was seen on the sets recently...
I have known him for many years. I was the DoP on I Love You and he was the music director and we have collaborated on many films that were super hits. We have him on board as a music director for Paka Dekha. The songs take the story forward.
Pictures: Rashbehari Das (except for the song sequence and director's pictures)