After shooting for back-to-back films for the last five months, Rituparna Sengupta finally took off for a holiday with family in London. She shares those memorable moments with The Telegraph...
Tell us about your recent London holiday?
This trip was my birthday treat from my hubby and also a reunion with my school buddies from nursery to class X. It was also a memorable family union with my immediate cousins and we all took a trip to Edinburgh. London has always been my favourite place. I shot for Anuranan there. It was a wonderful experience. The countryside looked beautiful. Also, I have an intimate connection with London. My aunt used to live there, she would bring loads of gifts and chocolates for us whenever she would come. My cousin is there, I met him this time and it was such fun. My cousin sister also lives in Edinburgh. My other cousin is in Birmingham, she is teaching over there. I have loads of friends from school, I really cherish that connection. It was like a big reunion of my family. They organised a huge birthday party for me. I connected with my school friends who are doing extremely well for themselves.
So it was like a break for you also?
It was a welcome break for me. I was working for the last five months. I was shooting for films, ads, dubbing for films, making appearances. I was shooting in Bombay for Ittar.
This time, I travelled to Edinburgh and attended the screening of my film Parcel. We got a fantastic response there. I was felicitated at the London Tea Exchange. My husband, Rishona (daughter) and I booked a beautiful place at the Queen's Gate. It was a plush, sprawling apartment. We took Rishona to the Harry Potter tour and we enjoyed ourselves thoroughly. We got gloves, mufflers, T-shirts from there. Rishona was very happy.
It was a fulfilling experience. I also visited Victoria and Albert Museum; the visit gave me new energy and vigour. Of course, we checked out the Tower Bridge, London Eye and Oxford Street. It was great fun visiting the places with Rishona, explaining to her little things.
What does London mean to you?
It is a great place with so much history and culture everywhere. The English weather is so beautiful, it sometimes is gloomy but to me it feels like a breath of fresh air... the cold breeze and the wonderful skyline beckons me... we are so close to this culture and history that it feels good to come back to London and see my school friends doing so well here. So much of India is present here everywhere with exceptional brilliance in every sphere. The view of the countryside is breathtaking.
You shot for Anuranan in London...
I have fond memories of working with Rahul Bose, Tonyda (Aniruddha Roy Chowdhury) and Rajat Kapoor... it was delightful walking through the mustard fields in Reading where I sang the song Akashe chorano megher kachakachi... and then playing a Tagore song around all the beautiful London streets in an off-shoulder white sweater in the best of London weather.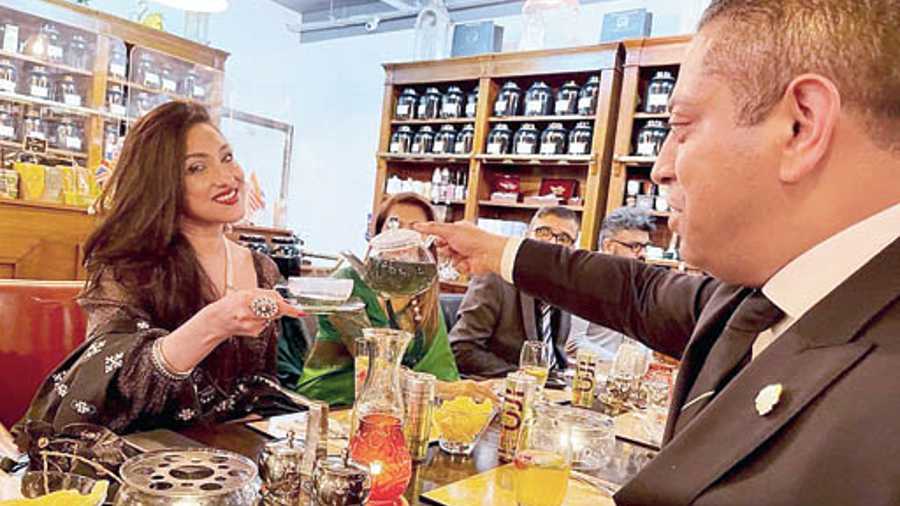 At the London Tea Exchange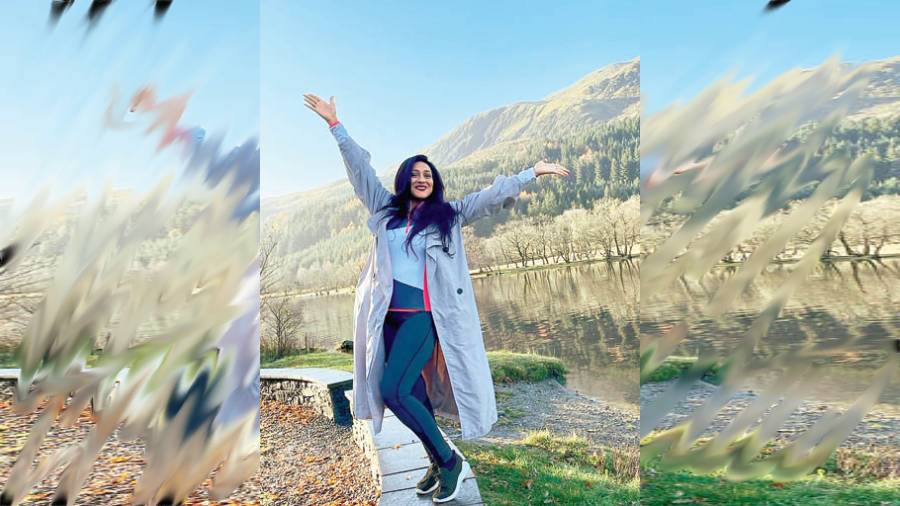 At the Scottish Highlands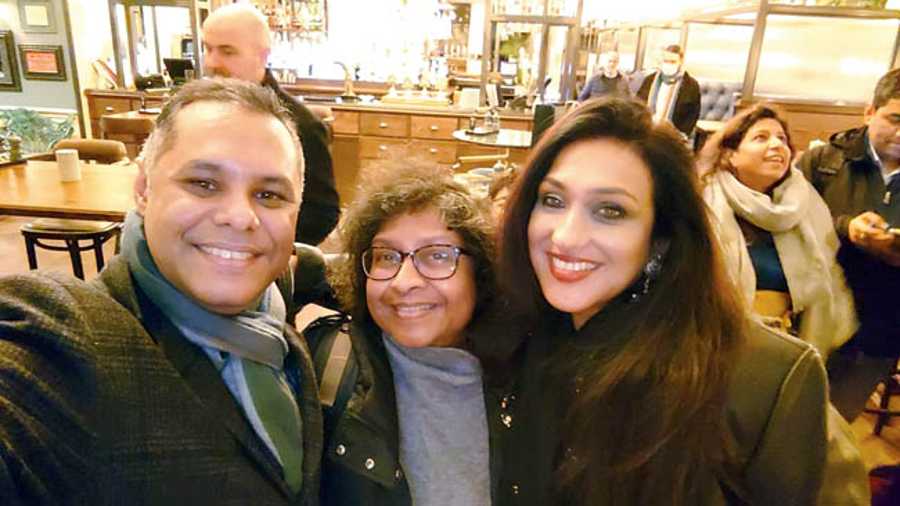 Rituparna with her cousins, Arjun and Nandini Sen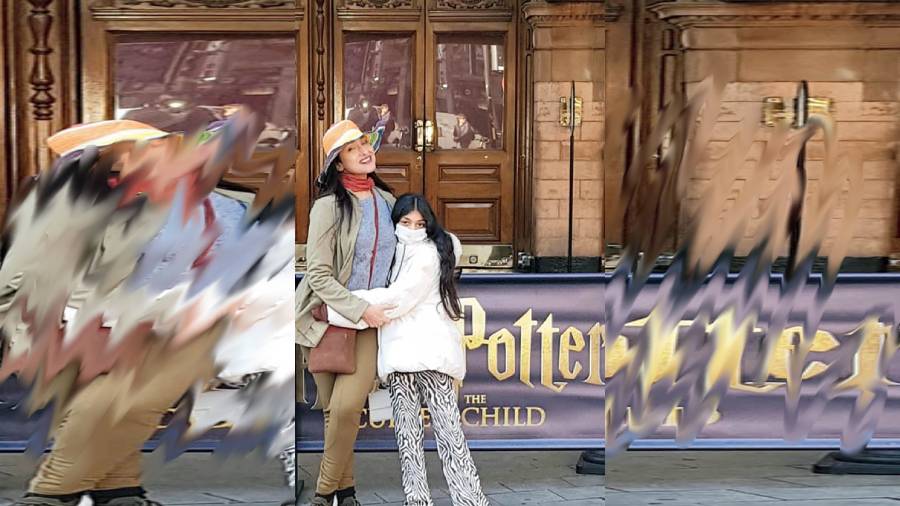 Rituparna on the Harry Potter tour with daughter Rishona
Did you shoot any other film in London?
I shot for an ad film briefly and performed for shows and shot in Paris for Jihad and in Turkey for Tere Ane Se.
What is the best dish that you had there?
A wonderful steak. And also some Turkish delights at a Turkish restaurant. And we saw a musical called Hamilton, which apparently was one of my gifts! It was a great show with such great professionalism and expertise... the show looked like a dream... the precision in everything was amazing!