Scores of travel-thirsty world leaders and ambassadors descend on New York to speak at the 77th session of the United Nations General Assembly, also known as the world's fanciest echochamber. The theme for this year's congregation is: "Helping important people find new ways to say the same things so that they can say the same things in new ways next year." UN secretary-general Antonio Guterres marks the occasion by saying how "the UN must do more to compete with peace messages from Instagram activists and keep Ukraine and Volodymyr Zelenskyy trending on Twitter".
Meanwhile, Priyanka Chopra, a UNICEF Goodwill Ambassador, promises in her speech to shoot UN commercials in every country where the Jonas Brothers intend to tour in 2023. Greta Thunberg, also supposed to be a speaker at the conference, misses out on attending after her ship fails to dock at the Port of New York and New Jersey in time. 
Elsewhere, Canadian Prime Minister Justin Trudeau declines to speak on account of a sore throat from singing Bohemian Rhapsody and Indian Prime Minister Narendra Modi's virtual address gets cancelled after his WiFi is unable to keep pace with him and his cheetahs.
Wondering what else happened while you pondered your ex's suggestion to pose with snakes on your next birthday? Here's presenting the top stories from the week that should have been.
September 19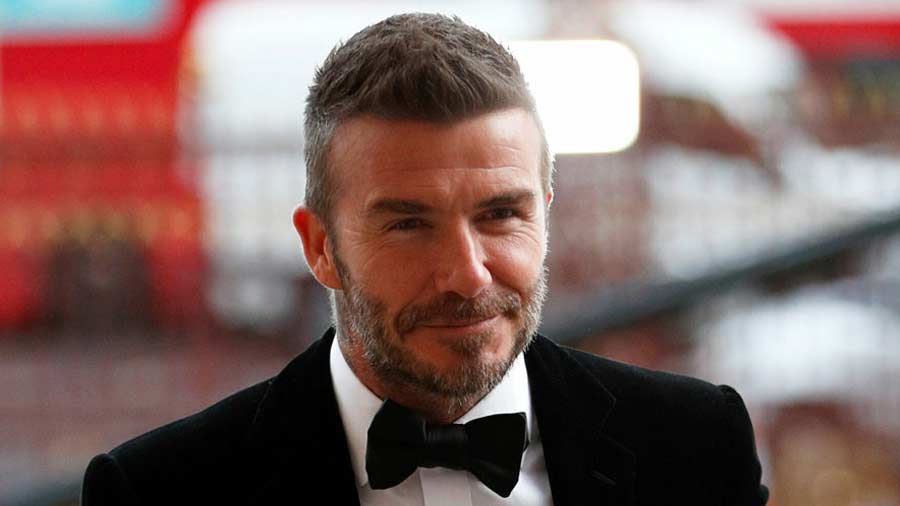 David Beckham did not respond to comments about Victoria's alleged habit of taking fashion tips from the late Queen
TT archives
David Beckham admits that he queued up for 13 hours at Queen Elizabeth II's funeral because his wife Victoria had told him that it would be the best possible way to advertise his new jacket and tie collection to Londoners.
BBC celebrates everyday Britons for standing patiently for miles in honour of the erstwhile Queen as "there could be no better way to pay tribute to our late monarch than by waiting and doing nothing". Across the Atlantic, CNN and NBC cannot comprehend why people would line up to see a large box that would not even open.
September 20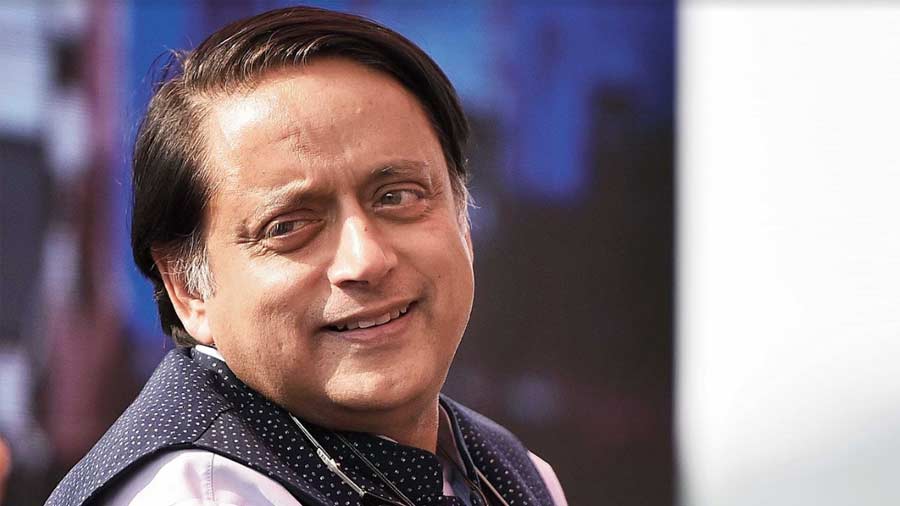 Shashi Tharoor hopes that under him, the Congress "can stop being an example of floccinaucinihilipilification"
TT archives
Shashi Tharoor declares that should he become the next president of the Congress, new members will only be able to join the party if they can prove to have a vocabulary of at least 75,000 words, a book shelf with at least 10 of Tharoor's books and a grudge against Arnab Goswami.
A temple of Yogi Adityanath has come up near Ayodhya where devotees can go to cure themselves of beef consumption, romantic love and common sense.
September 21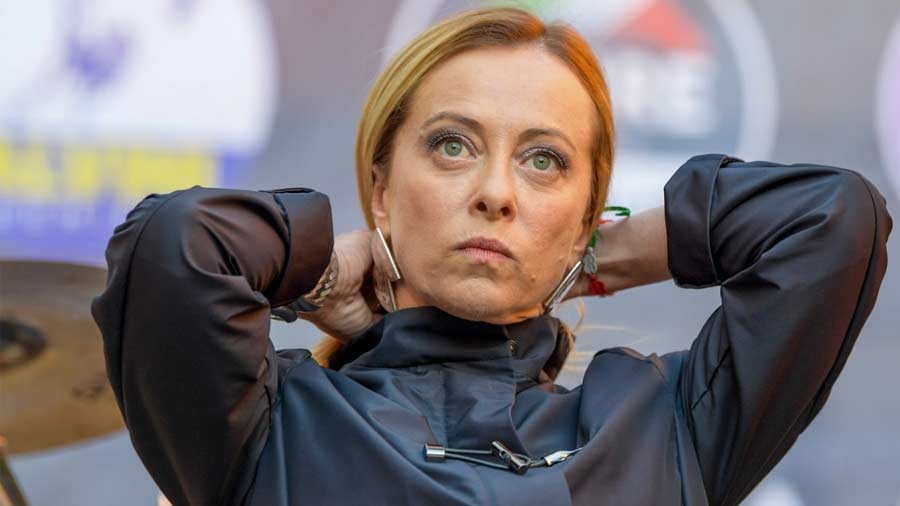 Giorgia Meloni says that just because "I had six posters of Mussolini in my room as a teenager doesn't mean that he was my favourite dictator"
TT archives
Giorgia Meloni, who is expected to be Italy's next Prime Minister and the first to not be obsessed with football, denies seeking any inspiration from Benito Mussolini, since "fascism in Italy can't afford to follow the 1930s model anymore".
The Iranian government has finally launched an investigation into potential police excesses behind the death of a young woman in custody after drains connected to the Iranian parliament were clogged with the hair of female protesters.
September 22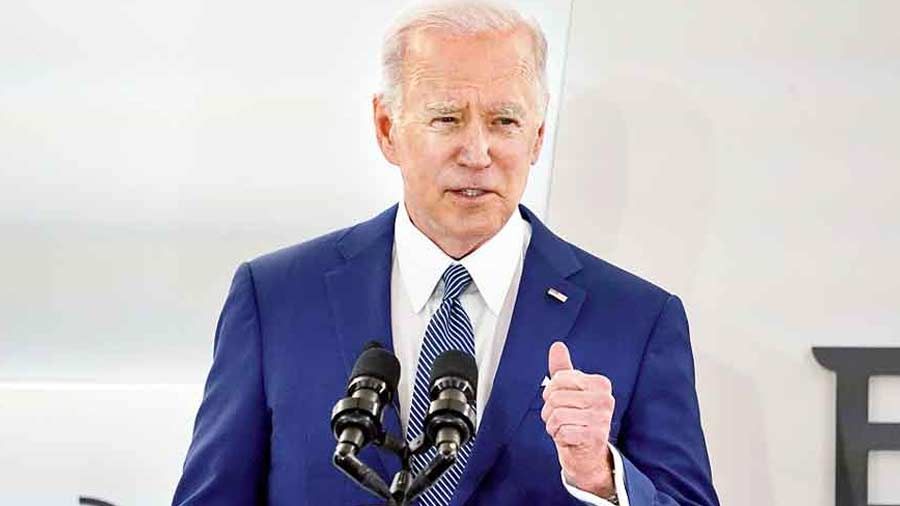 Tapes of Joe Biden's unaired speeches have been leaked and show him confusing Israel with Palestine, Iraq with Iran and Bill Clinton with Bill Cosby
TT archives
Joe Biden forces his media team at the White House to stop watching Barack Obama's old speeches after committing a series of gaffes in his latest round of remarks on Covid-19, the Chinese threat to Taiwan and trickle-down economics in the US. In the speech that he had memorised just 18 times, Biden said: "I'm certain that Taiwan is all but over… I promise to defend America's wealth against any and every possible Chinese attack… Covid-19 is not trickling down fast enough."
With less than two months to go before the start of the football World Cup, FIFA has confirmed that all labourers forced to work extra hours to build stadiums and accommodation facilities in Qatar will be compensated in the form of selfies with their favourite football stars.
September 23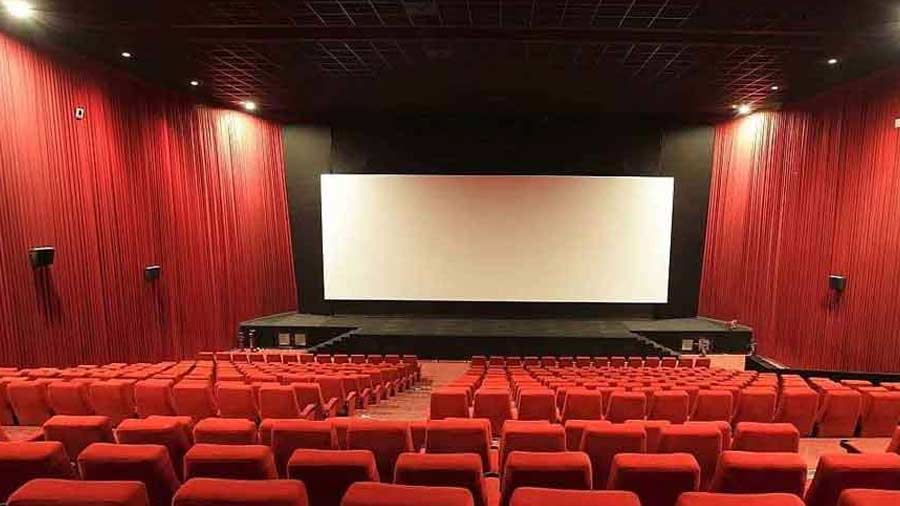 Moviegoers at Kashmir's cinema halls have been asked to carry 10 ID proofs and a national flag with them in order to gain entry
TT archives
Cinema halls return to Kashmir after three decades on two conditions. First, the national anthem must be played at least five times during every screening. Second, theatres can show only The Kashmir Files for the first three weeks after reopening.
Ayan Mukerji confirms that the scripts for the second and third instalments of Brahmastra will be written entirely using VFX and can only be read with 3D glasses.