Tanmoy Bose
The big plan: For the past couple of years I haven't been in India since our Fall Tour of North America used to start in September and continue till November. The few times I have been around, I visited friends for lunch or dinner. And pandal-hopping has been a permanent feature with my family. I am really looking forward to this year's Puja. We have to be careful this year because of the pandemic, so I will spend more time indoors with friends but in the evenings you can surely catch me at my restaurant, Wasabee. I am a true Bengali, so Puja starts with Mahalaya and ends with Lakshmi Puja at home.
Traditions: Maha Ashtami bhog and anjali are two traditions that we still follow at home.
Most excited about: When I was younger, LP-record releases excited me. Now it is more about the feel of the festival, nostalgia and walking down memory lane. The sound of ceremonial drumming, the dhak from adjacent pandals is a treat to my ears. It's interesting for me to see how it connects with the decor and the idol.
Stepping out-staying in: The (Amazon) Fire Stick makes plans for you if you are not stepping out these days, so I will be watching films new and old. I also plan to spend more time with my family and, of course, asking friends to come over for lunch or dinner.
Soundtrack of the season: There have been several songs which come to mind… they are Puja releases. But the one I still remember most is from the great Kishore Kumar — Nayano sarasi keno.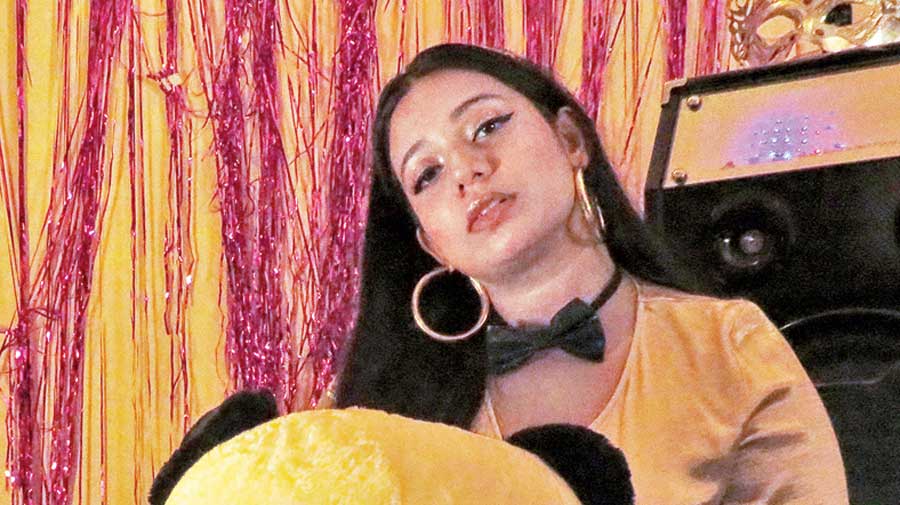 Paloma Majumder
Sourced by The Telegraph
Paloma Majumder
The big plan: I am lucky enough to be celebrating Durga Puja in the building where I live. Pre-pandemic life involved a lot of travelling because of gigs, so I usually enjoy the season at home, surrounded by friends and family. My building will be celebrating its 42nd Puja this year.
Most excited about: I have an Ashtami tradition at home, which my friends are super-excited about every year. Everyone usually has such busy lives but all of us drop everything on that particular day and congregate in the Puja pandal of my building for bhog and adda. We also take a "gate picture" to mark the day. We started this in 2014 and we now have six years of "gate pictures" and I'm hoping to take the seventh this year. Whenever one of us isn't present in town, we doodle the person in.
Traditions: My grandmother always made sure that my brother and I took part in rituals. We've always made ourselves useful by helping people in our building. Even though my grandmother isn't with us anymore we still continue to honour these rituals in her memory. Waking up at 4am to bloom lotuses for sandhi puja is one of my favourite rituals.
Stepping out-staying in: Puja always means eating at barir Puja pandals but I really enjoy visiting various fairs and eating street food. Even though I haven't done this in a year and won't be doing it anytime soon, the Jodhpur Park Mela is one of my favourite spots. I am hoping I can visit my friend's hometown/village Puja near Alipurduar.
Soundtrack of the season: Birendra Krishna Bhadra's voice on Mahalaya. No matter how many jingles are made, that would always be the beginning of all Puja excitement. The last day of school before Puja holidays began with a performance of Aay re chhute aay pujor gondho esheche.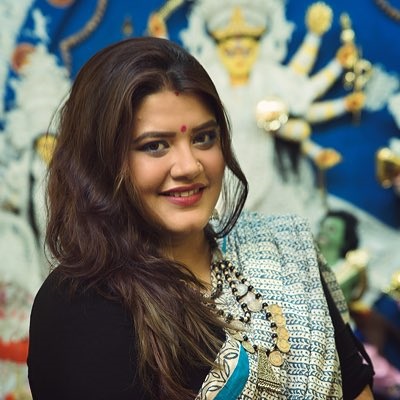 Ujjaini Mukherjee
Sourced by The Telegraph
Ujjaini Mukherjee
The big plan: As a vocalist and musician, we do a lot of concerts during Durga Puja. We look forward financially because it is the best part of the year. This and winters mark the onset of shows in Bengal and abroad. But it has been different. We are doing a lot of digital shows and have some planned, yet it's not the same as having a concert in person. I recently composed a Coca-Cola jingle for a t2 and ABP campaign, so I am looking forward to the response.
Most excited about: Durga Puja brings hope to people. There's hope and positivity and people have spent a nightmarish 19 months. So that makes Durga Puja more special this year. We are hoping to get more work as musicians since music is our livelihood
Traditions: Ashtami anjali is a must and so are wearing sari, khichudi bhog and sindoor khela. No matter where I am I always make sure there is Ashthami anjali.
Stepping out-staying in: Roadside stalls are amazing. All around the year we want to go to restaurants and spend loads of time. When you go by a stall and get the aroma of an omelette or egg roll... it's just amazing and all the roads in the city smell like deem bhaja!
Soundtrack of the season: I grew up listening to a lot of jingles and Puja songs but each time one asks me about Puja I go back to: "Aay re chhute aay." It makes me think of Puja whenever I hear it.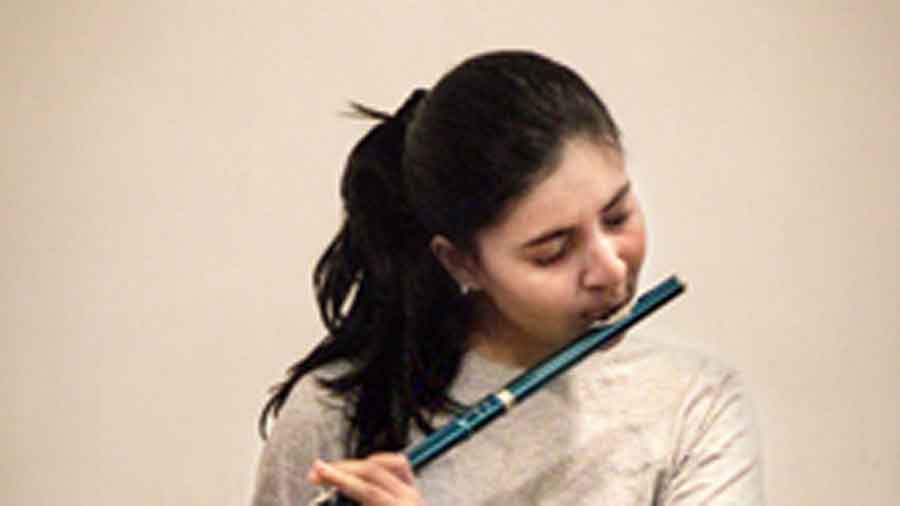 Shireen Ghosh
Sourced by The Telegraph
Shireen Ghosh
The big plan: I'm the kind of person who likes watching crowds from the outside, instead of becoming a part of them. I really enjoy the run-up, and watching how all the artistic decorations come together… and then I leave the city during the Puja days!
Traditions: A few days before Panchami, I really like going out at night, when the crowd is thin. I love the smell of shiuli phool and watching pandals being given its final touches. There's a feeling of calm before the "storm" and I really enjoy that.
Most excited about: It's still a Covid year, so honestly, I just want everyone to be safe and hope that a third wave doesn't come through.
Staying in-stepping out: When I'm in the city during Puja, I don't venture too far because of the crowd. But I live in the South, so there are lots of places to cycle to in the morning. Zeeshan's chicken rolls are probably my food of choice when roaming around the city.
Soundtrack of the season: Mahishasur Mardini is a classic, of course. I love the cultural context and history of how it was written as well.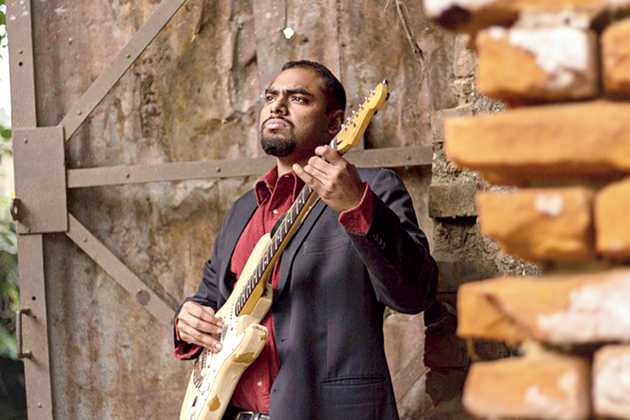 Arinjoy Sarkar
Sourced by The Telegraph
Arinjoy Sarkar
The big plan: I look forward to Durga Puja as it is a time for making merry and celebrating with friends and family. Pandal-hopping all over the city with friends is one of the highlights for me but nothing beats eating great food! This year has left me in a bit of a quandary because of the pandemic but I'm sure I'll be able to figure something out with my friends.
Most excited about: During the Pujas, the city is lit up exceptionally well and everyone is out on the streets wearing their best and celebrating. It feels like the city is alive, 24x7! I'm one of those people who stand in long queues to get a glimpse of the idols and generally out and about all the time with my camera. It also feels great to catch up with old friends whom I haven't met in ages.
Traditions: I enjoy watching arati in the evenings.
Stepping out-staying in: Generally, I like to try eateries I haven't been to before although a trip to China Town is a must. My childhood friends and I have this tradition of having dinner at Kim Li on Sashthi and I have a lot of fond memories of us there. Tamarind is another place I absolutely love. I try to visit Mocambo one of the days, but finding a place there during Pujas is no small task. We gather at a friend's place where we sing a lot of songs together and have fun. I generally don't like staying home during Durga Puja.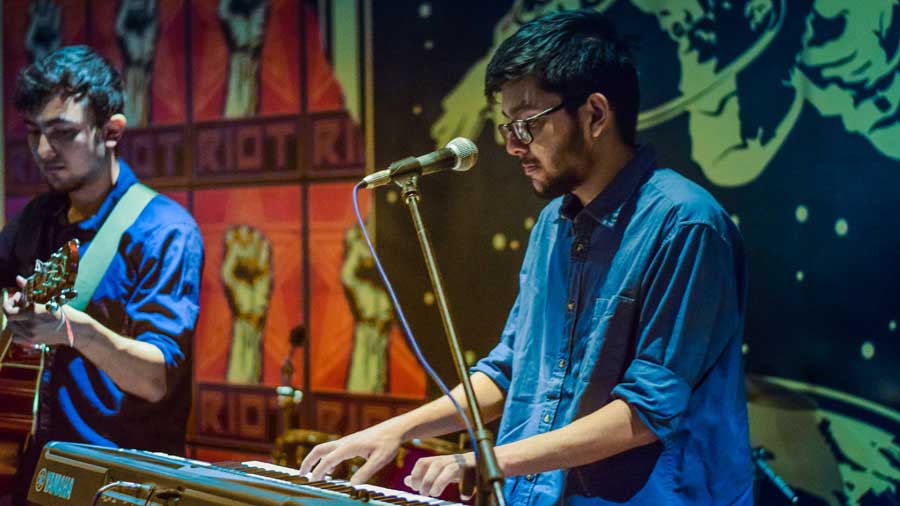 Sagnik Samaddar
Sourced by The Telegraph
Sagnik Samaddar
The big plan: Starting from Mahalaya and until Dashami, I've had shows almost every day during Pujas for the last nine years. When that stopped last year because of the pandemic, it felt strange to not get out of the house even for a single day. I don't think this year will be much different for me than last year; I'll be spending time with my family and I will go to a couple of my friends' barir Puja.
Most excited about: First, Mahalaya. Then listening to the same stories from my dad about how we used to have Puja at our house when he was a kid. Third, pujabarshiki magazines.
Traditions: I have never been directly involved with any of the traditions, but one thing I absolutely love is go to bhashans.
Stepping out-staying in: To be honest, I avoid eating out during Puja; I like to stay in and cook for my family, relatives and friends. I remember going pandal-hopping when I was a kid but I don't have that kind of enthusiasm anymore. Still, I do like to visit a few of my favourite Pujas, just because I don't want to miss out on the beautiful artworks that can only be seen during this time.
Soundtrack of the season: I think for most Bengalis (myself included), we know Puja is here when we see the classic 'Shalimar coconut oil' ad on TV.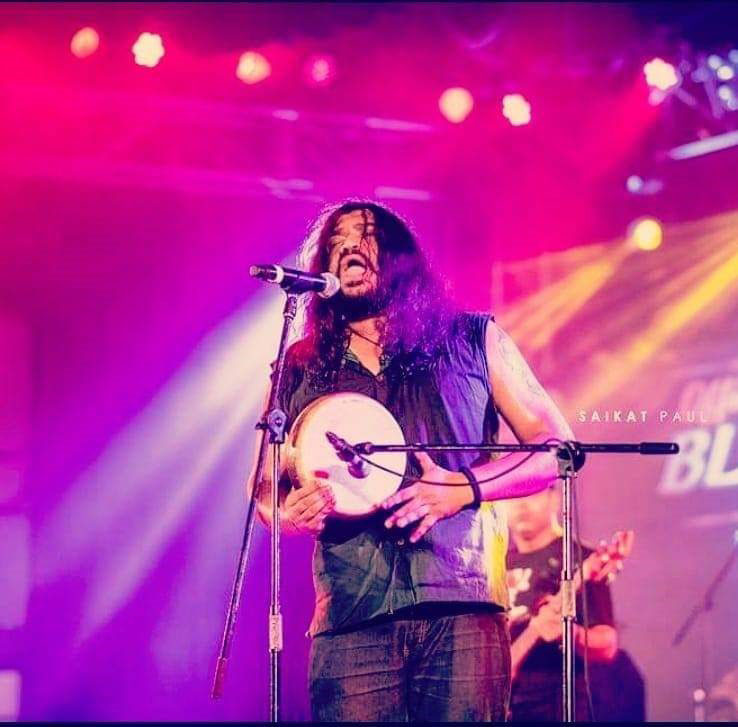 Gaurab 'Gaboo' Chatterjee
Sourced by The Telegraph
Gaurab 'Gaboo' Chatterjee
The big plan: For a long time, Durga Pujas have been about performing live concerts and meeting friends… and tours on a few occasions.
Traditions: I try to give anjali at least one day during the Puja, spending time at the para mandap, having bhog and going to the bhashan is something I look forward to.
Most excited about: I love the spirit of celebration, also a lot of my friends, who are not in town, come back to celebrate Durga Puja with their families. Meeting them is something I look forward to.
Staying in-stepping out: Back in the day, I would always go pandal-hopping with friends, but these days I usually stick to house parties with close friends.
Soundtrack of the season: Whatever I hear on Mahalaya signifies Puja.