Phrases like 'Larger than Life' have such a hackneyed tone to them that I desist from it when talking of Dominique Lapierre. Because he was into life – the lives of the marginalised – and involved with people who got their succour as he and his wife, who shared the same name, sallied forth into worlds well beyond their ken. He was no glister philanthropist showing off Western might for the native needy. But rather an immersive humanist, who delved deeply into the local environment, and poured his heart into education and healthcare and livelihood while opening his purse strings to make it all happen.
He was on his way to the Sunderbans when I first met him and said spontaneously, "I am Dominique dada and this is my wife Dominique didi and why don't you come along with us!"
A large group was accompanying them. My agenda was to get a slot from Lapierre to talk about some of his earlier books, so I had not planned on this trip. Later when I did get a chance to be in conversation with him, he chided me saying that one should in life always go with the flow, unplanned as the destination throws up interesting opportunities and challenges.
Merci Dominique, for such lasting life lessons.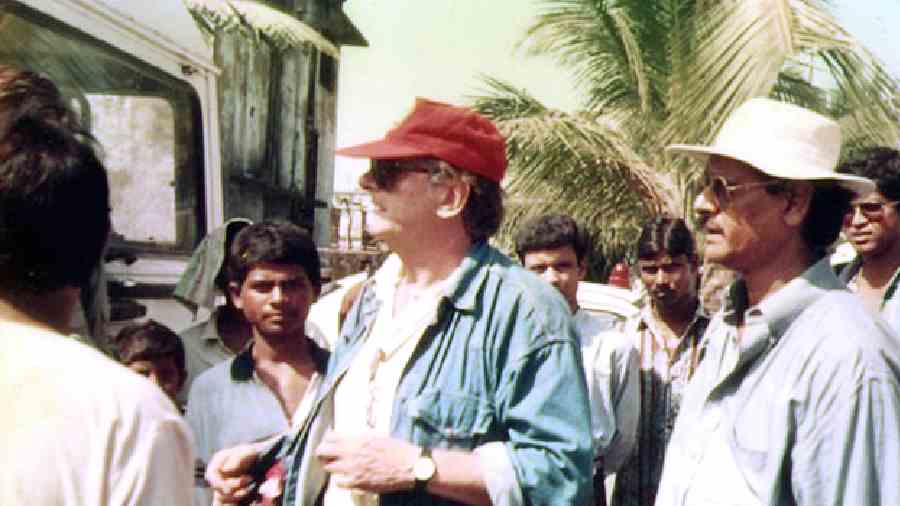 Dominique Lapierre during a trip to the Sunderbans in the late-1990s
TT archives
It was the Sunderbans that got a huge measure of his largesse in upping the ante for tuberculosis treatment as did Udayan in Barrackpore, which got support for over three decades for the education and rehabilitation of children of the leprosy patients.
While Lapierre, in collaboration with Larry Collins, wrote six books that sold 50 million copies and were translated into 30 languages, it was his royalties from the City of Joy that largely funded the charities. These are facts that are well-known, but my conversations with Lapierre were mainly about his books and his close relationship with his collaborator Larry Collins – throwing up his deep researching traits and his ability to understand the histories, the conflicts and the emergence of new states.
O Jerusalem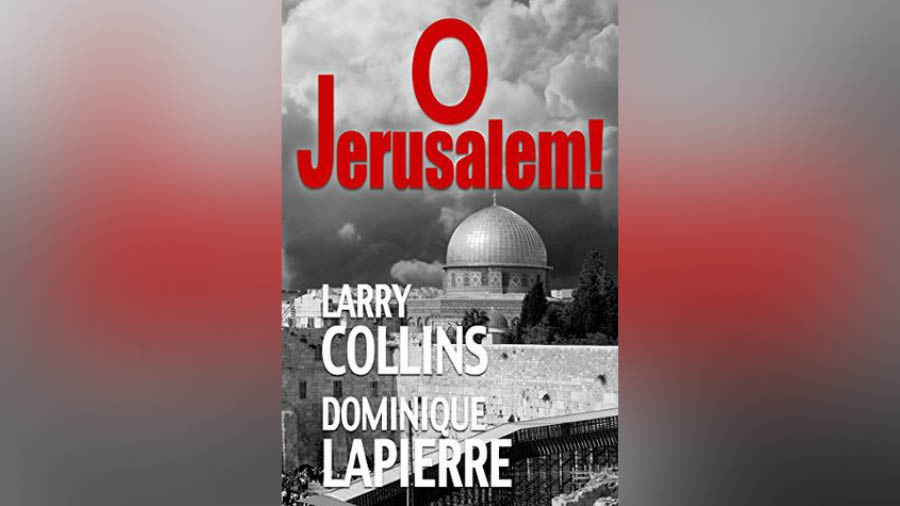 Like O Jerusalem, which he recommended highly as being a tome that understood and unravelled the birth of Israel as an insider. Lapierre spent a great deal of time in the Holy City and ingested every bylane and bump. The blurb sums it up succinctly: "This book recounts, moment by moment, the process that gave birth to the state of Israel. Collins & Lapierre weave a tapestry of shattered hopes, valour & fierce pride as the Arabs, Jews & British collide in their fight for control of Jerusalem. O Jerusalem! meticulously recreates this historic struggle."
Five Past Midnight in Bhopal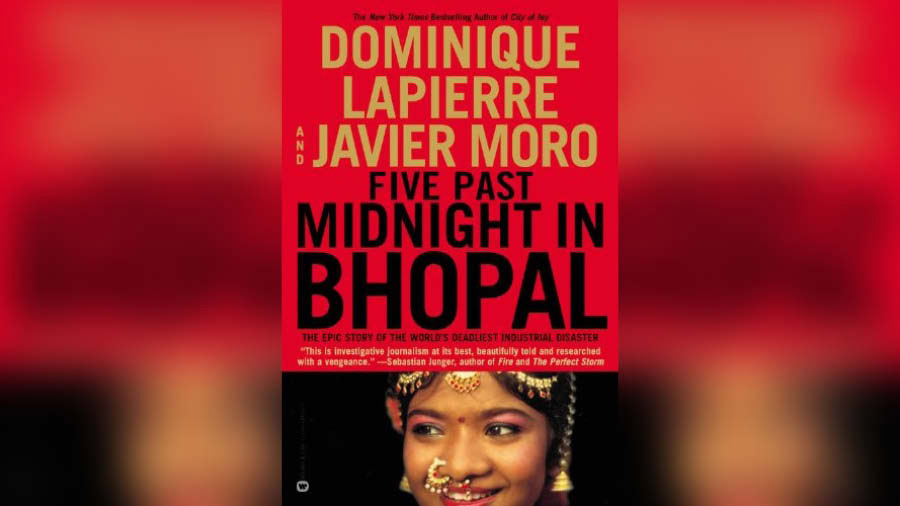 Involvement in full measure also came from his tryst with Bhopal. When his book It was Five Past Midnight in Bhopal was launched in Kolkata a few years ago, one fact stood out clearly in our conversation —he wasn't just writing a well-researched book, but he was also deeply immersed in the aftermath of Bhopal, enough to finance the creation and equipment of a gynaecology clinic for the treatment of underprivileged women still suffering from the fallout of the chemicals. He even funded a gynaecologist to go to Paris and learn for a month how to contribute more effectively to the clinic.
His contribution to the Sambhavana Trust, with Rs 20 lakh yearly (between 1887 and 2017) from his royalties of this book, and his continued involvement thereafter is noteworthy. He came up with Rs 40 lakh for the building, but when he learnt they were still short of the funds required, he found a Swiss foundation which weighed in with another Rs 80 lakh.
Sambhavana, incidentally, is helmed by Satinath Sarangi, a highly qualified individual who landed up in Bhopal just a day after the disaster and stayed to create this centre focused on the healing of survivors by integrating Ayurveda, modern medicine and yoga care that continues into its 26th year.
Is Paris Burning
To go back to the collaborative cabaletta of Lapierre and Collins, the former put it succinctly when he said that while the two were journalists representing separate publications, it was their belief in combining investigation with big-time research (for which they paid their researchers handsomely) that spurred them on to Is Paris Burning and then to the other bestselling books.
A certain je ne sais quoi
While each individual whose life he touched and every institution which benefited from his generosity have their fond fund of stories about this towering individual, one can only sum up by saying how Lapierre had a certain je ne sais quoi – that ephemeral quality that is hard to put into words.