Musicians will remember him as a legend. His friends won't forget how much of a prankster he was. His family has lost a patient, determined man. Melville Samuel, who passed away on December 27, touched many hearts.
Picking up the guitar when he was only four years old, the musician in him found his first composition in the form of a song called Teddy. For inspiration, he had much to thank his parents. His father, Daniel Samuel, used to play the blues and the mouthorgan, while his mother, Blanche, taught home science at St. Thomas' Day School, Free School Street, and later at EICT School. She also played the piano and mandolin. Hailing from a family of musicians, Mel did not limit himself to a couple of instruments — he had mastered the guitar, bass guitar, drums, mouthorgan, saxophone, violin, piano and trumpet.
He was truly a man of many talents who had as friends and well-wishers, artistes across generations, like Usha Uthup, Monojit 'Kochu' Datta, Rudy Wallang, Lew Hilt, Lou Majaw, Arinjoy Sarkar, Rohan Ganguli and Jayanta Dasgupta. It was only in 2017 when he formed his quartet with his son Saul Samuel, Darryl Raphael and Russell Manuel. As tribute, the three band members hope to release this year an album comprising a few of Mel's compositions. Other than playing the blues and being the principal at numerous schools, Mel had a fondness for the canvas and spent time painting.
Remembering Mel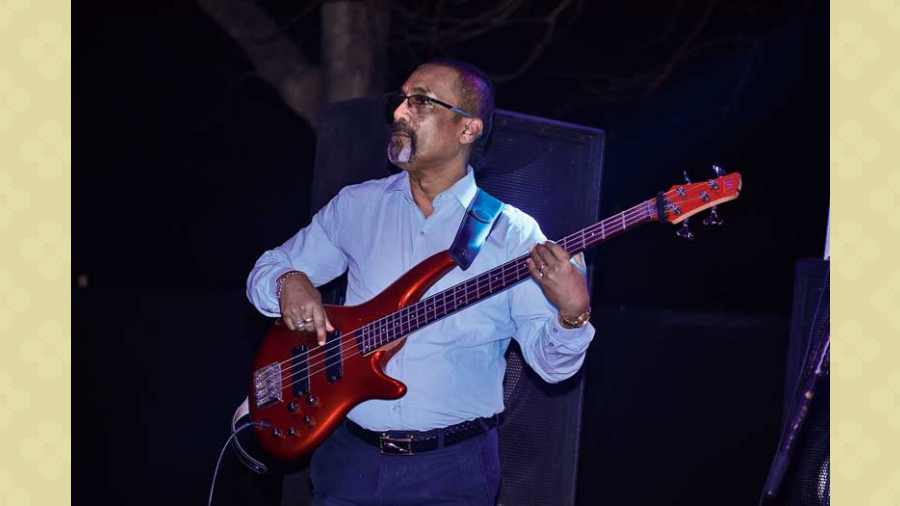 Mel was fun to be around. I was privileged to accompany him on the bass guitar for more than 20 years, working out basslines for his originals, which by the way were in the hundreds. It was enjoyable sitting across him with my bass guitar, watching him strum and play lead simultaneously. The fun part was his ability to blend in tunes… well-known covers… while rehearsing original songs. The loudest laughs during rehearsals came when he would take off on Elvis (Presley), Jim Reeves and Engelbert (Humperdinck). He had a gentle and caring nature.
— Darryl Raphael, bassist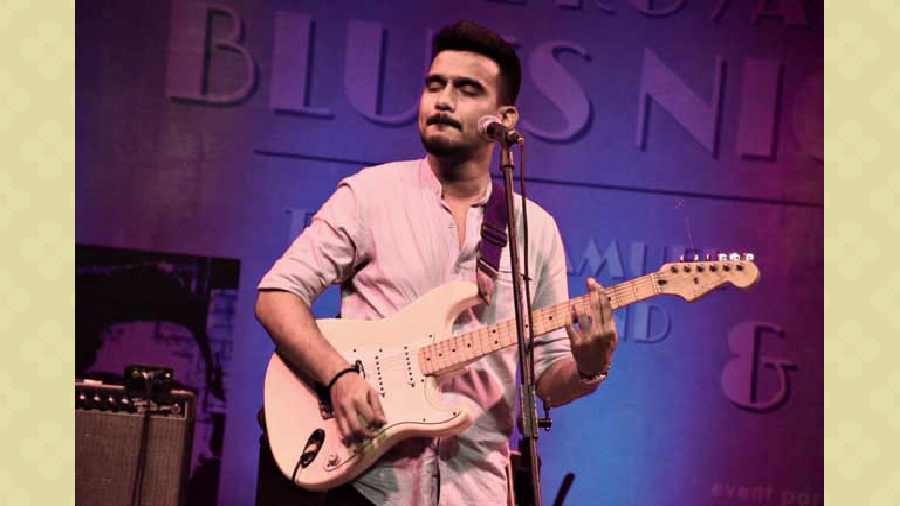 My most memorable gig with dad had to be at The Astor's Phoenix in 2018. It was a packed house… packed with people who knew Mel Samuel, people who had heard of Mel Samuel. Everyone was dancing… everyone, including bartenders, dancing to songs (made popular) by Albert Collins and Chuck Berry. The show was such a grand success that even after we had completed our set of 25 songs, we had to play six more. "One more song," they kept chanting. I will never forget the smile my dad had on his face after that show. I can picture him when I shut my eyes… that smile.
— Saul Samuel, lead singer, guitarist and Mel's youngest son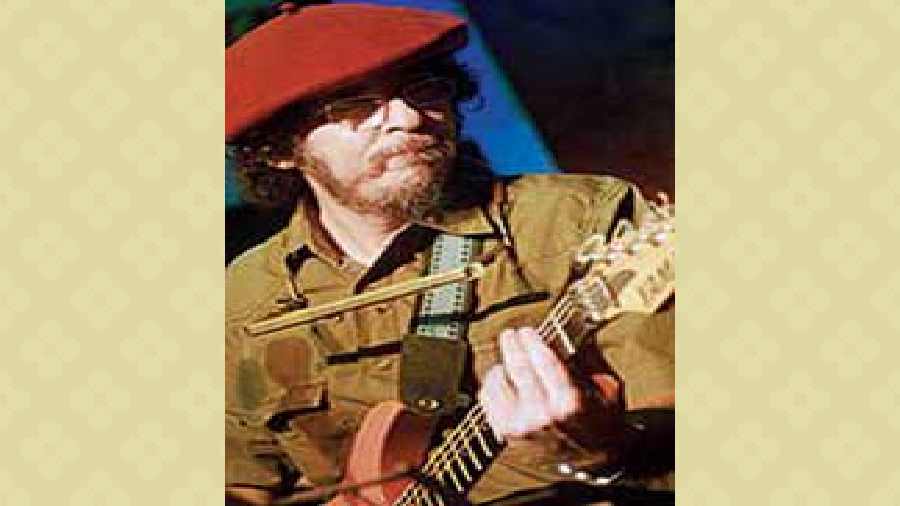 Way back, when I first saw Mel in the St Xavier's College canteen, he was in a very loud red shirt. He looked like a blues player, and he certainly had the Chuck Berry groove. When I first heard him play, I fell over because he sounded like B.B. King. If anyone had the feel for the blues, the real blues, it was Mel. Of course, Calcutta had, and still has, some incredible guitar players but Mel stood out from the pack. It wasn't technique or virtuosity (which he certainly had), what set him apart was feel.
— Bertie Da Silva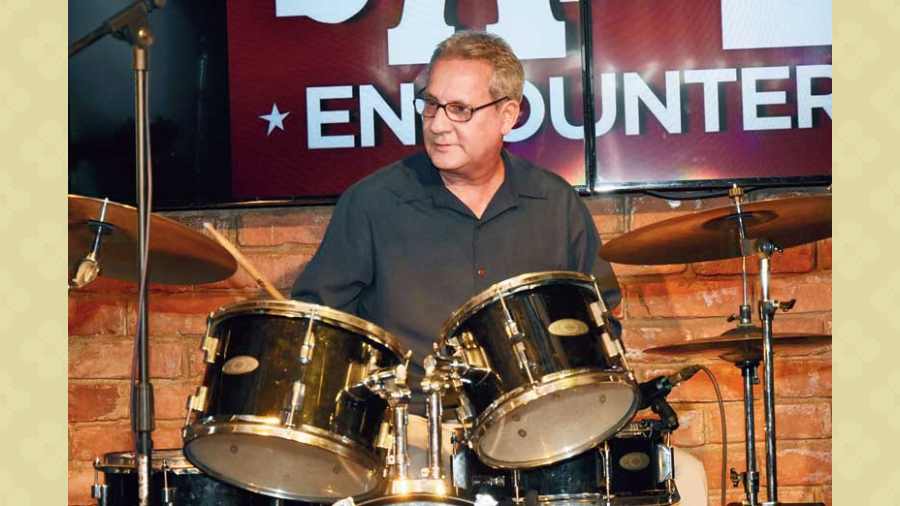 Mel maintained a very strong character, firm in what he always believed in. His honesty and humbleness are what I admire most. Being a man of many talents, he never treated anyone differently. And I got to admire his love for God, nature and animals (especially dogs). He had an immense impact on my life.
— Russell Manuel, drummer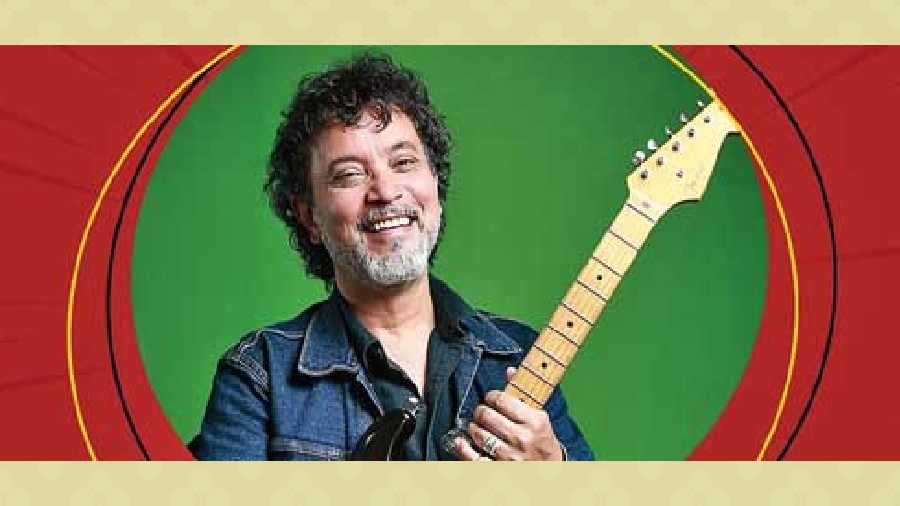 I met Mel briefly once, way back in the early '80s at a gig in one of the high commissions in Calcutta. After that we went our separate ways till Facebook got us in touch with each other a few years ago. Then I met him again... once more… at a gig in Calcutta. He had come to listen to my band with his son, Saul. That was our last meeting. Mel was a good musician and a quiet gentleman. I will miss watching his videos on Facebook. — Rudy Wallang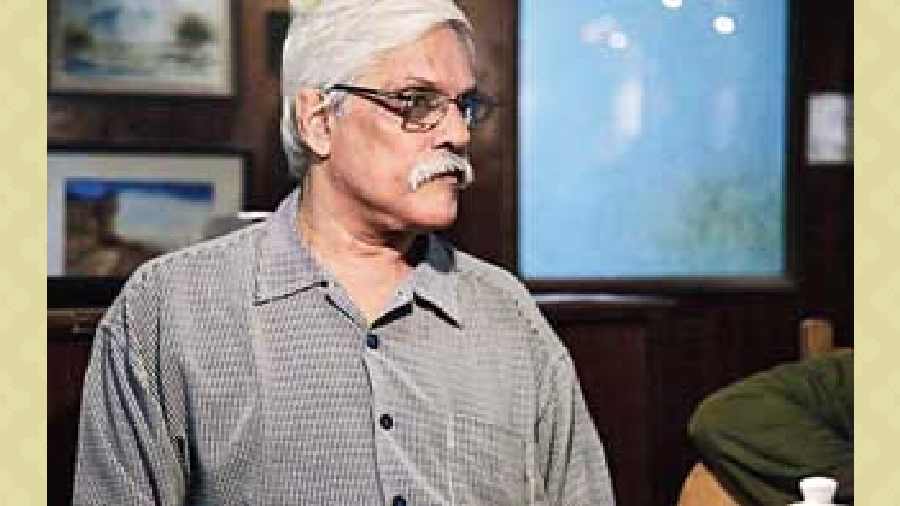 Mel Samuel was a blues guitar player and he got it right. He was very dedicated and he made sure it was authentic and he always got it right. He was very faithful to his style and genre that he was involved in. The main thing I remember about him is his faithfulness and his correctness to whatever he was playing and doing.
— Nondon Bagchi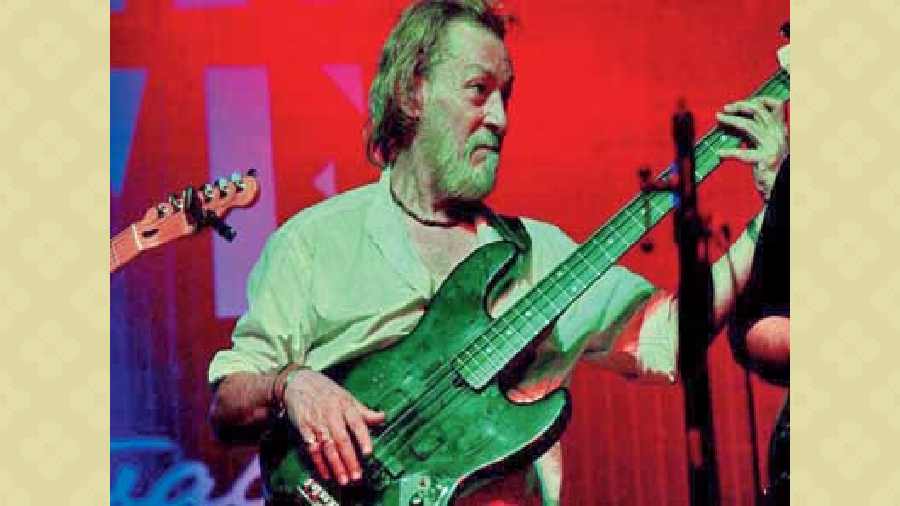 I've known Mel since the 1960s. A quiet, unassuming, wonderful human being. In fact, we were neighbours for some time. I remember his red guitar... he had cut his hand and the blood was on the guitar and no one dared removed it ever. He was a brilliant, pure blues guitar player which is a rare breed. He was possibly one of the few in the country. This is truly a great loss to the guitar-playing community of Calcuta.
— Lew Hilt
Mel's timeline
1958: At the age of only four, Mel began writing. He would sit on the bed, clinging to an acoustic guitar, singing a self-composed song titled Teddy.
1964: At the age of 11, Mel was handed a guitar and much to his mother's dismay, was taken to play his first live gig with a renowned band, The New Generation, at St. Xavier's College Calcutta. Being on the same line-up as Black Cactus (active during the 1960s and '70s), the audience witnessed an 11-year old Mel Samuel break into a Jimi Hendrix number with his wah-wah pedal. Mel continued to play with The New Generation and became popular for his "sweep you off your feet" solos.
1971: During Mel's college days, it was at the St Xavier's College canteen that the trio Bertie, Mel & Fuzz (inset) was born. The late Patrick Ghosh (Lalu), who was the backbone of the band, helped out with organising gigs and managing the trio.
1977: Mel started playing for High with the likes of Nondon Bagchi, Bertie Da Silva and Lew Hilt after Dilip Balakrishna and P.C. Mukherjee had discontinued. This was a short-lived stint which lasted only two years(inset).
1979: One of the most famous gigs they played was known as The Blues in the Basement at Kala Mandir in 1978. Guest appearances from fellow musicians included Gour Khyapa (inset).
1980: Mel Samuel turned to education and academia and got his TTC and B.Ed done. He was involved with schools like Nopany Institute, Bishop Cotton School, Harrow Hall School, St. Paul's Mission School and more.
1990: With a few of his friends and members from his church, he started a gospel band called Shine (inset).
2000: He released a gospel album with teachers of Julien Day School.
2005: He wrote the DPS Megacity school anthem.
2007: Bertie, Mel & Fuzz reunited after 30 years for a performance.
2017: The Mel Samuel Blues (inset) band was formed with its original members and they did their first gig at The Dalhousie Institute. After that the band went on to perform at many places, like Phoenix at The Astor, Royal Calcutta Golf Club and Allen Park.
2022: His band plans to release an album featuring Mel's compositions.